From being unable to post ad due to low asking amount to people bargaining for a price cut – looks like selling a Hyundai Creta for unbelievably low price isn't easy
It's pretty common for a car owner to head to popular online portals to sell their vehicles. Most of these portals offer easy upload of vehicle data while also ensuring that potential buyers get the maximum information of the vehicle. These websites also give you a fair idea of the kind of amount one can expect to fetch from selling the vehicle. However, a lot of confusion and humour enused when a Hyundai Creta owner tried selling off his SUV for just Rs 10. Here's a video of the same –
First, the owner takes some pictures of his vehicle and enhances them using Photoshop to make them as presentable as possible. Next, he decides to pose as a used car dealer and even thinks of names for his fake used car dealership After finalizing, he photoshops his dealership's registration plate over his Creta's registration plate. Once all this was done and the photos looked genuine enough, he decides to post an ad one one of the popular car portals. As he enters the details of his 1 year old vehicle, he's suggested by the website to enter a higher price than Rs 10. He tries to increase the amount to Rs 100, to Rs 1,000, to Rs 10,000 and finally to Rs 100,000. However, the website refuses to accept the number as the amount was unrealistically low. Next, he tries to put the amount as Rs 6,94,200 but still, the classified wasn't posted.
Next, the seller visits another portal and repeats the exercise. Even here, all attempts to put the price of up to Rs 100,000 were rejected by the website. However, this time around, he was finally able to post an ad with a price of Rs 6,94,200. He then waits for a couple of hours and checks the inbox for any leads of interested customer. Unsurprisingly, he receives dozens of ads enquiring if he is actually willing to sell off his car for so low. Some people do catch his bluff but there were many genuinely interested people who wanted to connect to the owner of the Hyundai Creta to discuss the price.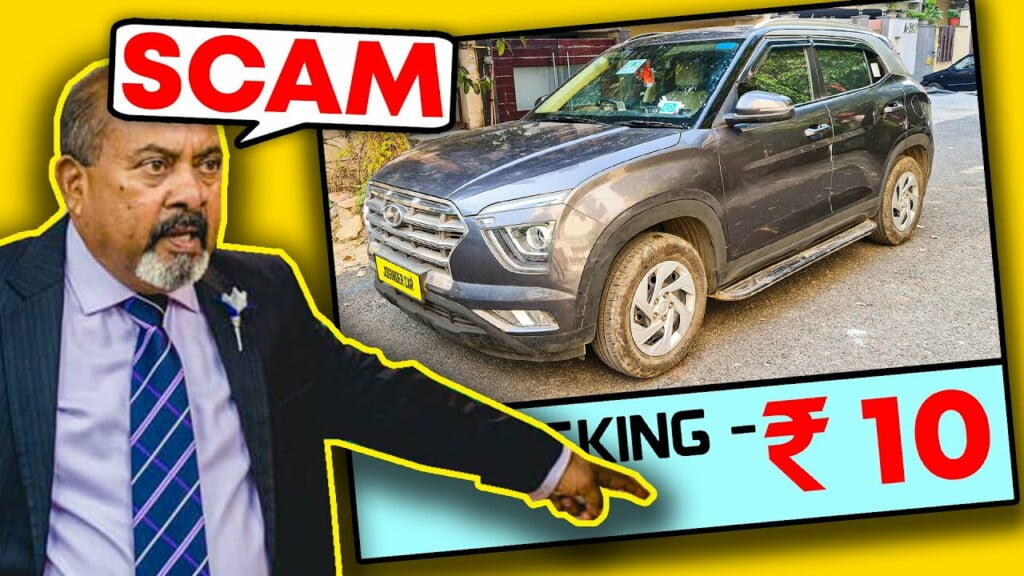 Finally, after chatting with a few guys, the seller of the Creta connects with them on a telephone call and as expected, most of the guys were actually interested in buying the vehicle. However, one of the callers wanted to bring down the price even further while other told him to ask for a slightly higher prie. The seller of the SUV posed as a first time car seller and maintained that he wants to sell the car at a low price simply to establish himself in the market. All this while, the Youtuber never wanted to actually sell his SUV but the kind of responses he received for his advertisement are truly hilarious!
Join us for FREE NEWS Updates on our Whatsapp Community or our official telegram channel.