Hyundai Electric Sedan Concept will hold the center stage at the show.
The Korean automaker is betting big on electric cars globally. The company unveiled the Ioniq electric sedan this year and an electric version of its trending SUV, the Kona, at 2017 Geneva Motor Show. Don't get excited just yet as both of these won't be launched in India and even if they do end up here, the price tag won't be able to justify the product. Instead, the company will likely bring a new electric sedan to our shores. The Hyundai Electric Sedan Concept is going to be introduced at the upcoming Auto Expo 2018 that starts on February 7th, 2018 for the Press.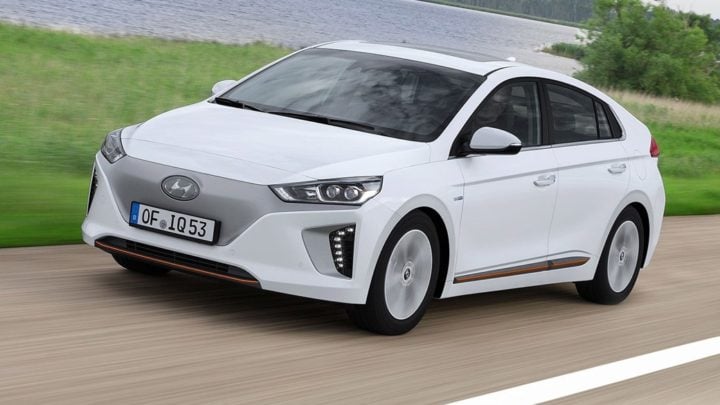 ALSO SEE- Upcoming Hyundai Cars | Hyundai Cars at Auto Expo 2018
Hyundai Electric Sedan – Technical Details
Sources claim that the company plans to develop an exclusive modular platform for its future electric lineup. What this means is that Hyundai is planning to launch multiple electric vehicles over time. So far, no information is available on the launch and price of Hyundai Electric Sedan Concept but judging by the local trend and competition, the EV will fall directly into the B-segment. Earlier this year, reports suggested that Hyundai is considering the Kona EV for the Indian Market which has a range of 390kms on a single charge.
Since the automaker plans to introduce multiple products based on the electric platform, it can invest higher in the research and development. This will enable Hyundai to introduce multiple segment-leading features like fast-charging and quick acceleration.
Hyundai Electric Sedan – Launch Details
While it's too early to speculate on a launch date, it's pretty much for sure that the production version of this concept is headed to India. Upon launch, the Hyundai Electric Sedan will compete with e-Verito from Mahindra and Tata's Tigor electric and similar to these products, is expected to hold a range in excess of 100kms on a single charge. 
Motorsports enthusiasts will cheer for the company's move to experience its WRC car which will be endorsing the company's pavilion and will allow viewers an up-close experience for the same.