Hyundai Motor India Ltd. (HMIL), the country`s largest passenger car exporter and the second largest automobile manufacturer, to extend the advantage of its excellent services to its customers, announced its 12th edition of the nationwide Free Car Care Clinic today. The Free Car Care Clinic will offer a comprehensive 80 point check-up and a thorough examination of the engine, transmission, electrical system, under-body, AC, exterior, etc.
Hyundai customers can also avail upto 10 per cent discount on spare parts, selected accessories, extended warranty and other value added services. In addition, Hyundai is offering an attractive discount of up to 20 per cent on labor charges. The nationwide event sponsors M/s Shell India and HOEC Bardahl are also offering various attractive schemes during this Clinic. Customers who have been associated with Hyundai for more than 5 years can avail additional offers. The Free Car Care Clinic will be held from 16-25, March, 2012 and will be organized at over 785 Hyundai workshops across India.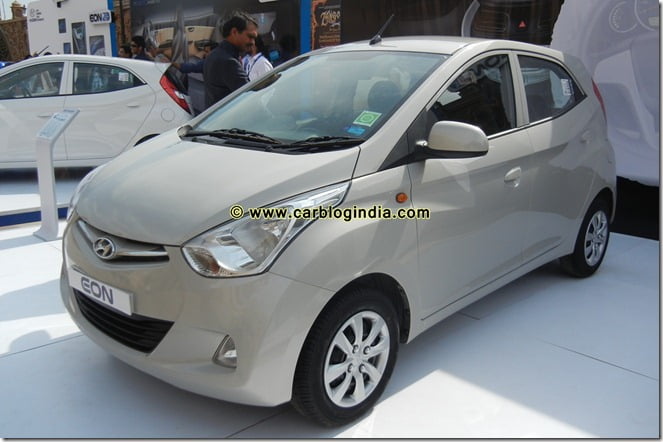 image – Hyundai Eon Small Car India
Daily attractive gifts like 100 extended warranty along with Samsung Tab, mobile phones, cameras and exciting prizes are being offered during the entire period to honor and reward Hyundai customers attending the camp. In addition to this, customers can also avail attractive discounts up to 20% on purchase of extended warranties.
Speaking at the launch of the campaign, Arvind Saxena, Director – Marketing and Sales, HMIL said,
"We expect an enthusiastic response to our clinic, our clinics have always been very popular, it's a great opportunity to meet our existing customers and listen to them. Our endeavor is to provide the best possible service that enables them to enjoy a trouble-free ownership experience."
check out more-