We have already reported about the N Division of Hyundai Motors. It represents the rally DNA of the brand and has a lot of world-famous performance products including the Veloster N and i20 N. Hyundai wants to bring the sporty and performance aspect of the company to wider populations. In a big to do that in the country where it recently completed 25 years of operation, it might bring the i20 N to our shores. The i20 N will be based on the latest-gen i20, which was launch late last year. Being the second-largest car manufacturer and selling over 90 lakh cars in India overall, it makes sense to try out new products in a market where the Hyundai name is well established. In fact, Hyundai controls over 17% market share of the fifth largest car manufacturing nation in the world. Clearly, India is a huge opportunity for Hyundai and it wants to ensure that India keeps getting the taste of all aspects of the brand.
Also read: Hyundai AX micro-SUV spied testing – Hornbill, S-Presso rival!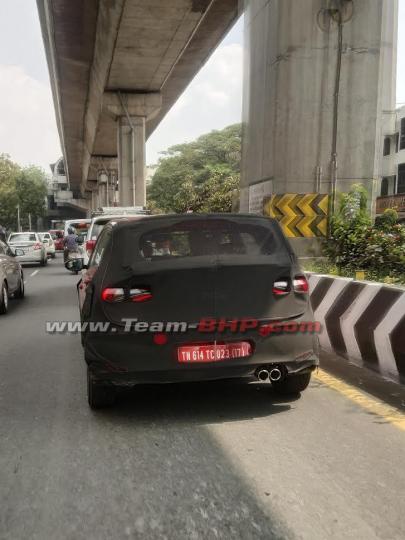 Now, Hyundai has always been a trend-setter in India. It has always done new things including bringing new technologies in terms of powertrains (India's first MPFI car), utilizing the latest autonomous robots for manufacturing (4th gen Robots under Industry 4.0 initiative), creating new segments (premium hatchback segment with i20) entirely and much more. Another trend that Hyundai can popularize is the performance hatchback segment. We can't say that Hyundai will start this trend in India because we have already had products like the Abarth Punto, Polo GTI and Baleno RS as the hot-hatches in the country before, but these never caught on with the masses. Hyundai aims to change that with i20 N, which has been spotted testing for the very first time in India. Let us take a look at what to expect from the premium hot hatch.
Also read: Hyundai witnesses 23% growth in January!
Hyundai i20 N – Exterior and Design
While the i20 N will be based on the current-generation i20 in terms of the overall design, there will be noticeable differences to distinguish it from the regular i20. For example, there will be twin exhausts to distinguish it from the regular i20 from the rear, a new set of low-profile alloys, there might be a different paint scheme and various N-Line badges around the body. On the inside, there might be sporty red accents on the dashboard and seats to let you know that you are seated in something performance-oriented. The overall setup on the inside, however, will be built upon the regular i20 itself.
Also read: Hyundai completes 25 years in India – Sells over 90 lakh cars!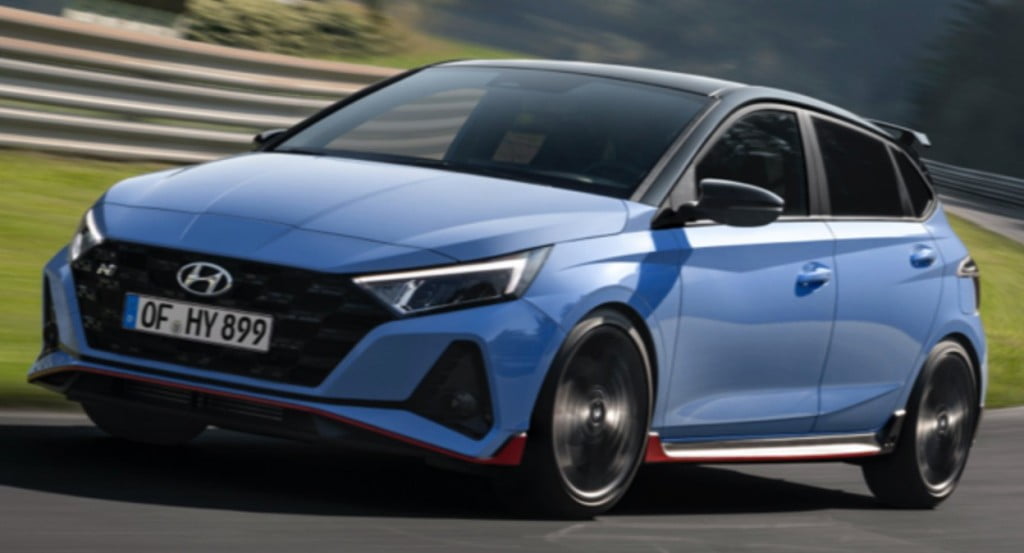 Hyundai i20 N – Engine and Prices
The Hyundai i20 might come with an updated 1.0-litre turbo petrol engine in a higher state of tune, where it will make 120PS and 172Nm mated to a sporty 7-speed DCT unit for responsive gearshifts. This engine and i20 N must be differentiated from the full-blown 204hp performance i20 N that is sold in various markets globally and competes against the best performance hatchbacks in the world. However, this is not totally out of question, because Hyundai might bring in that variant under the 2,500 import rule, if it sees the demand for it or if it wants to test out that product directly. The i20 N with a 1.0-litre turbo engine will be an attractive offer because the price will just about the price of the regular i20 (top-trim), i.e., around Rs 12 lakh mark. This will make it extreme value for money for the driving enthusiasts.
Image Source: Team BHP
Join us for FREE NEWS Updates on our Whatsapp Community or our official telegram channel.