Recently, a bizarre incident took place at a Hyundai dealership where a Creta owner was beaten up by a service centre employee. This is the outcome of the entire debacle.
Hyundai has suspended the erratic staffers of the dealership where a Creta owner was brutally thrashed. Leading carmakers like Hyundai and Maruti Suzuki are known for their exceptional customer experience. But every once in a while, undesired incidents keep coming up owing to the fault of a sales executive. Recently, one such case came into the public eye and #justiceforajit was trending on Twitter after a vlogger decided to bring the incident to light. However, we're very happy with the swift action at the dealership and Hyundai management level, due to which justice has been served in this case.
You may also like: Skoda Kushaq Buyer Explains Why She 'Boycotted' Hyundai Creta
You may also like: Hyundai Creta & Alcazar Facelift to Get XUV700-like ADAS – SCOOP
Hyundai Dealership Staff That Thrashed Creta Owner Has Been Suspended
The YouTuber has brought into notice the events that took place at this dealership. A Creta owner was thrashed by an employee when he went to get the service of his Creta done. Such kind of mistreatment with a customer is not expected from such a huge corporation that prides itself with providing the best customer service. We don't know the other side of the story and what led to this terrible event. But the fact that a customer was beaten up and his belongings were smashed left us shocked.
Thankfully, Hyundai management and dealership were able to salvage the situation quite effectively and swift action was taken. The staff members who were involved in this incident have been fired from the job. The decision was reached unanimously by the top officials at Hyundai and the customers were satisfied with the course of action. They are seen in the video thanking the people for getting their voice across to the top management team at Hyundai. They mention that they wanted a solution that is peaceful and not reactive in nature. Additionally, the service of their vehicle was done to their satisfaction and they received an apology from the dealership as well as the management.
You may also like: How About A Shiny Hyundai Creta Facelift in Detailed Walkaround Video?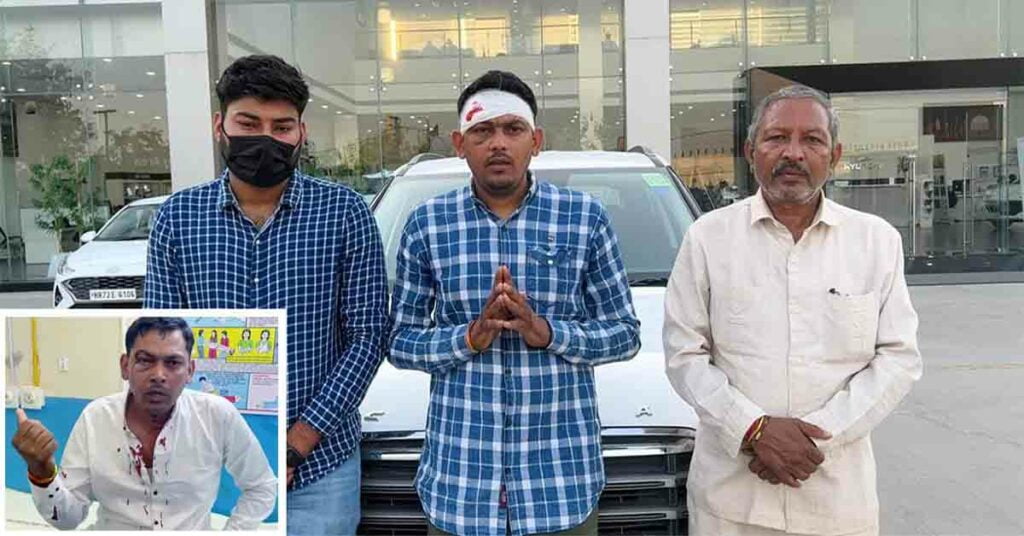 You may also like: 5 Things You Must Know About India-bound 2022 Hyundai Creta Facelift
Lastly, we would just hope that such scenarios don't play out again and the companies take quick action in such cases. Having a tight hold of the dealerships would ensure that their actions don't go unnoticed. This is a crucial aspect in establishing trust among the car owners to approach the dealerships for any kind of issue. In India, people take the quality of customer service quite seriously while making the decision to purchase a vehicle.
Join our official telegram channel for free latest updates and follow us on Google News here.