Discover why ground clearance plays a vital role in cars in India. Learn how it impacts performance, maneuverability, and safety
In the diverse terrain of India, where roads can range from potholed city streets to rugged rural landscapes, ground clearance emerges as a critical factor in choosing the perfect car. A car's ground clearance refers to the distance between the lowest point of the vehicle and the ground beneath it. This blog explores the significance of ground clearance in cars and highlights its impact on performance, manoeuvrability, and safety. By understanding the importance of ground clearance, you can make an informed decision when purchasing your next car.
You may also like: Honda City Owner Boosts Ground Clearance- Here's Why You Should Avoid!
Importance of Ground Clearance
1. Enhanced Performanc
Let's delve into how ground clearance influences a car's performance.
Efficient suspension: Ample ground clearance allows for an optimized suspension system, absorbing shocks and bumps on uneven surfaces.
Smooth driving experience: Adequate ground clearance minimizes the risk of scraping the undercarriage, ensuring a comfortable ride over speed bumps, rough roads, and unpaved terrains.
Improved manoeuvrability: Higher ground clearance enables better maneuverability, reducing the chances of the car getting stuck or damaged in challenging conditions.
You may also like: Can The VW Virtus Pass The Ground Clearance Test?
2. Versatility:
Apart from performance, ground clearance also impacts a car's maneuverability and versatility.
Easy navigation: Greater ground clearance allows for smooth passage over obstacles like rocks, speed breakers, and curbs, making it easier to navigate crowded streets.
Flood-prone areas: India experiences monsoon seasons, and higher ground clearance helps cars traverse through flooded areas without the risk of water entering the engine or causing damage.
Off-road capabilities: For adventure enthusiasts or those living in rural areas, adequate ground clearance is crucial for off-road excursions and navigating uneven terrains with confidence.
3. Safety Considerations:
Ground clearance significantly contributes to the safety of both the vehicle and its occupants.
Impact absorption: Sufficient ground clearance provides a buffer between the road and vital components of the car, such as the engine, transmission, and fuel tank, reducing the risk of damage during collisions or accidents.
Preventing undercarriage damage: Insufficient ground clearance can lead to scraping the undercarriage on speed bumps or rocks, potentially causing harm to the vehicle and compromising its safety.
Steady center of gravity: Optimal ground clearance ensures a stable center of gravity, reducing the risk of rollovers, particularly during sharp turns or abrupt maneuvers.
You may also like: Ground Clearance Of Tata Altroz Tested – Check Out If It Passes Or Fails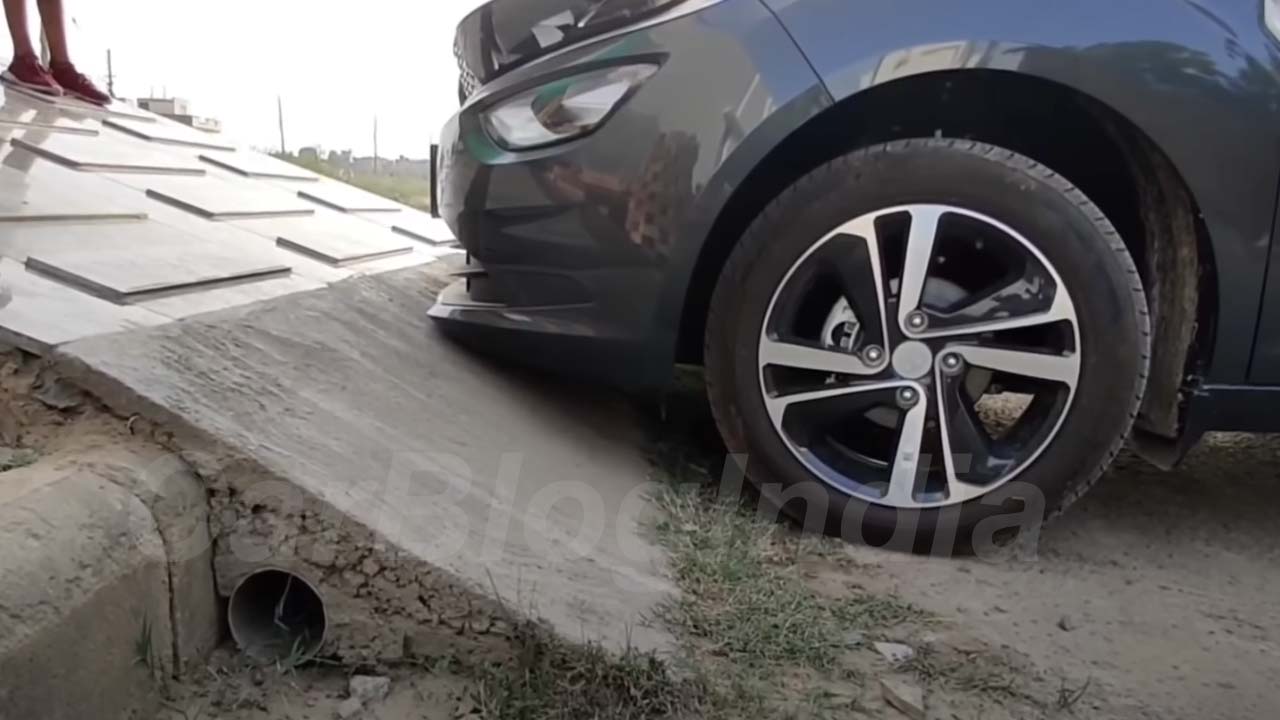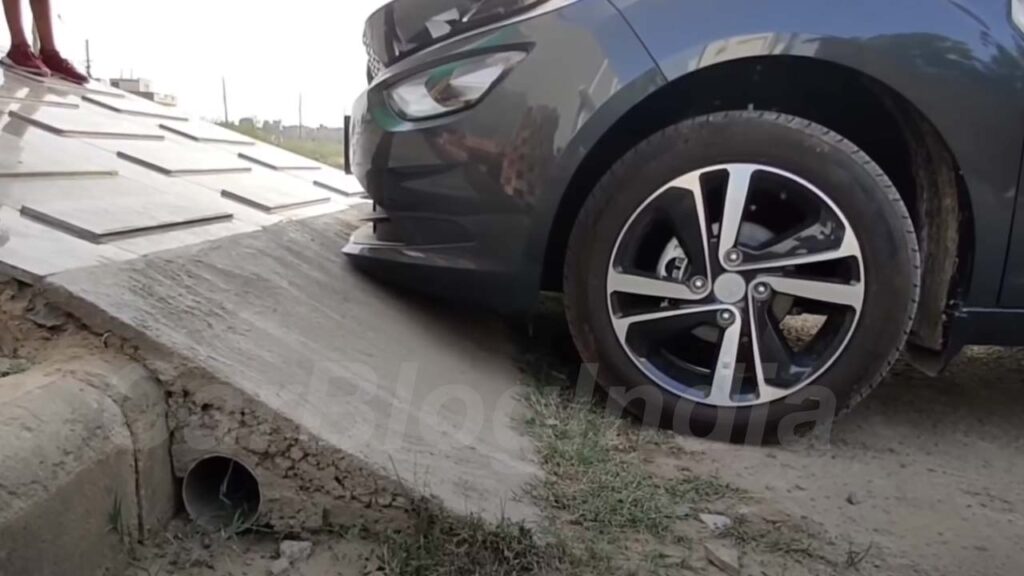 Choosing the Cars with Ideal Ground Clearance
Selecting the appropriate ground clearance for your needs requires considering factors such as:
Road conditions: Assess the types of roads you frequently encounter, including potholes, uneven surfaces, and steep gradients.
Usage: Determine whether you primarily drive in urban areas, rural regions, or indulge in off-road adventures.
Load capacity: Consider the weight you typically carry, such as passengers or cargo, as it can affect the car's clearance.
Vehicle type: Different car segments offer varying ground clearance standards. Compact cars generally have lower ground clearance, while SUVs and crossovers tend to have higher clearance.
You may also like: India's First Maruti Jimny with 21-inch Alloy Wheels
Conclusion
In India's diverse and challenging driving conditions, ground clearance proves to be an indispensable factor when choosing a car. It directly influences a vehicle's performance, maneuverability, and safety. With the right ground clearance, you can navigate uneven terrains, conquer flooded streets, and enjoy a comfortable ride while ensuring the safety of yourself and your vehicle. By considering the factors discussed and evaluating your specific requirements, you can select a car with the optimal ground clearance that perfectly suits your needs in the diverse Indian landscape.
Join us for FREE NEWS Updates on our Whatsapp Community or our official telegram channel.