HP Lubricants and Leo Burnett India have come up with a rather interesting anti-collision system for India's National Highways. As part of the #RoadsThatHonk campaign aimed at making highways across India safer, special poles have been installed that communicate with one another and alert oncoming drivers of vehicles that they might not be able to spot otherwise. Conceptualised, designed and executed by Leo Burnett India, this system is already in place on NH1 in North India, along the Jammu-Srinagar Highway. How does it work? Read on or watch the video below to know more about this innovative intelligent road system.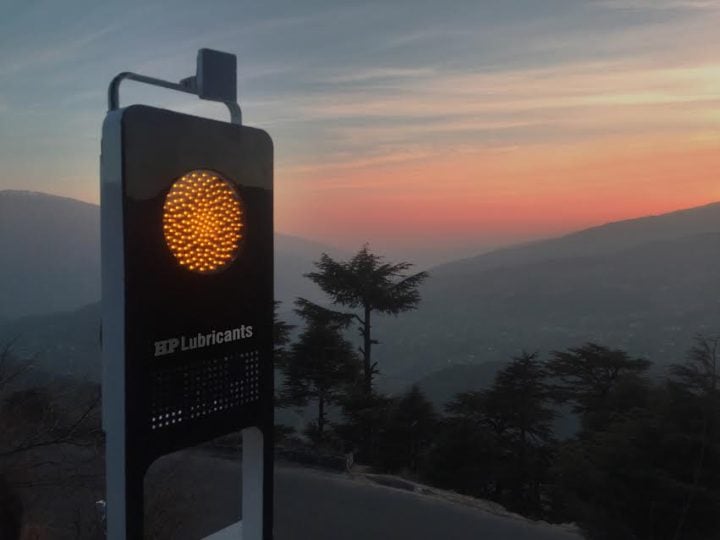 As part of the system, 'SmartLife' poles are installed at sharp curves and hairpin bends. These poles detect the speed at which oncoming vehicles are travelling and communicate with each other to caution approaching vehicles on either side of the bend with a horn. The SmartLife poles are powered by solar PV modules. Watch the video below –
Innovative Intelligent Road Systems: Roads That Honk Video
Announcing the commencement of the project, Rajdeepak Das, Chief Creative Officer, Leo Burnett, South Asia, said, "2016 recorded numerous accidents across national highways and this is a major concern for local and state administration. We are glad to have been behind an innovation that harnesses the power of technology and uses radar signals to intimate drivers. We are confident that #RoadsThatHonk will significantly reduce accidents and save several lives every year. Every life saved is a measure of success and reinstates our belief that #RoadsThatHonk has the potential for further scale on highways across the length and breadth of the country."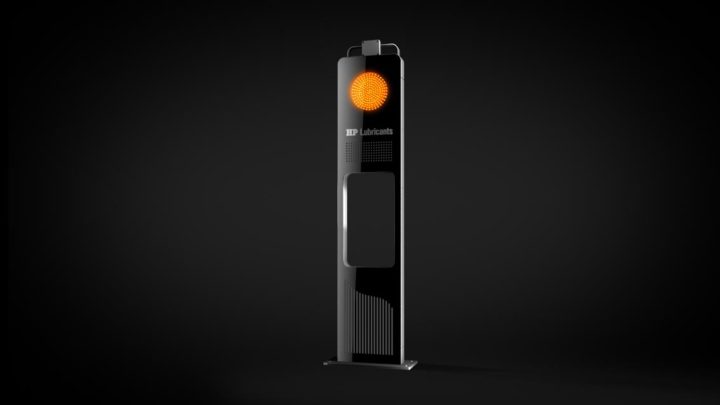 The SmartLife poles transmit electromagnetic waves in 24 GHz frequency range (K-band). They also measure the frequency shift of the reflected electromagnetic wave. The frequency shift is caused by the Doppler effect of the moving target on the electromagnetic wave. As the relative speed between the radar sensor and the target increases, the detected frequency shift also increases, thus enabling the radar sensor to precisely determine the target speed.
According to the Police department overseeing this 110 km of Jammu-Srinagar Highway, over two-three vehicular incidents occur on a daily basis. The department believes this number has reduced significantly post the installation of this anti-collision system under the Roads that Honk safety campaign.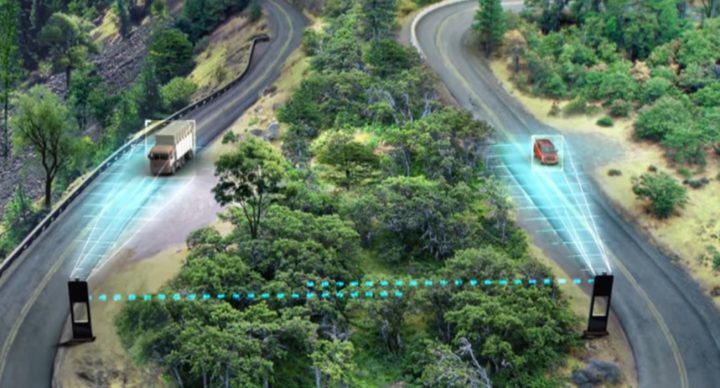 Commenting on the project, Mr. Chander J. Singh – Deputy Superintendent of Police, Chenani Range, said, "The Jammu-Srinagar highway is one of the most dangerous highways in the world. It has various hairpin bends and vehicles often speed at these turns resulting in fatal accidents. #RoadsThatHonk is a great innovative technology which will help save lives and make our roads safer."
What do you think of the Innovative Intelligent road system: Roads That Honk? Do let us know via the comments section below.