A closer look at the luxury car segment and you would notice that majority of the luxury vehicles running on the roads belong to the entry level sedan segment. This very segment has its own significance as new buyers, instead of going for a top of the range full size sedan, will always look into the entry level options when going with a new brand.
In the recent months the entry level compact SUV segment has seen a tremendous growth but we shall not forget than the entry level luxury sedan segment still accounts for majority sales.
For decades we known Jaguar and it is undoubtedly one of the most special brands we have in the market. The products may be pricier, but they always make a statement on the road that is way different than other luxury brands. If you analyze the global product range of the brand, you would realize that there is no entry level products in the line-up. Yes there is the Jaguar XF but it cannot be considered as an entry level product because of its high pricing.
So now this British car maker is working on a compact entry level sedan that will directly compete with the Mercedes C-Class, BMW 3 Series, Audi A4, and so on.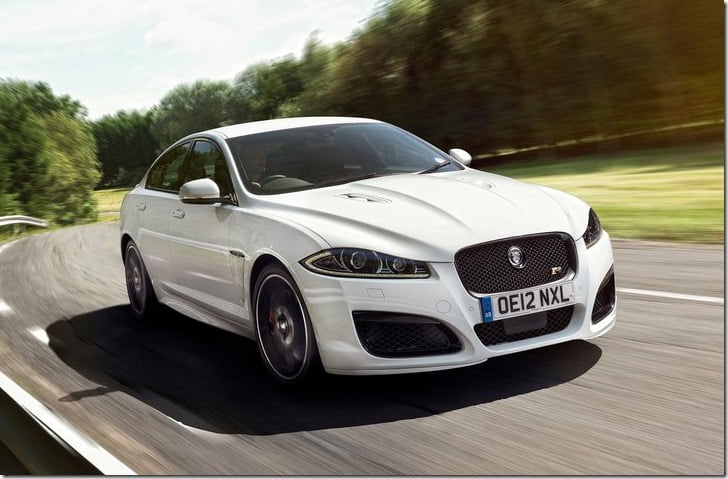 image – 2013 Jaguar XFR Speed sedan for illustration only
The new model will be the smallest of all the Jaguar products and is being developed very cautiously as the company does not want to repeat the failure of Jaguar X Type, an entry level car based on the platform of Ford Mondeo which was discontinued in 2009.
While Jagaur X Type sold far less than the projected numbers all because of the lacking luxury features, the company will ensure that the new sedan is packed with luxury as seen in Jaguar XF and Jaguar XJ.
The looks will be largely influenced by the current models and under the hood it will equip the new range of 4 cylinder petrol and diesel engines which are currently under development. It will be a volumes puller for the brand and China is seen to be the most important market as of now. The car could be locally produced by JLR in India.