Think again if you ever thought Tesla would continue to be the only manufacturer to offer an electric SUV! Jaguar has previewed the new I-Pace concept at the 2016 LA Auto Show and believe you me, this concept SUV looks really promising! The Jaguar I-Pace concept previews an all-electric SUV that will be launched in 2018. More than anything else, the I-Pace marks the commencement of Jaguar's journey towards zero-emission battery-electric cars. Read on for more on the new 2017 Jaguar I-Pace concept!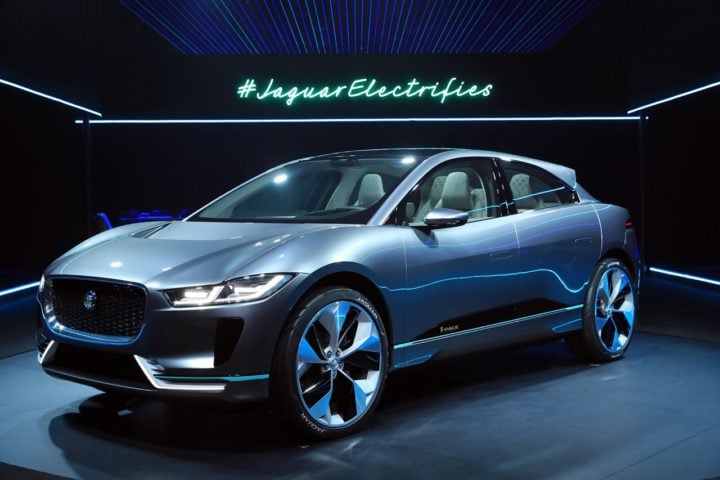 Also See: Jaguar F-Pace SUV | 2016 Jaguar XF | Jaguar XE
The production-spec I-Pace, Jaguar insists, will look smashing, offer five seats, handle really well and offer a high performance – 400 BHP, 516 Nm, 0-60 MPH in 4 seconds! With the two motors offering a combine output of 516 Nm-400 BHP, the I-Pace, at least on paper, will be among the most performance-oriented of Jags.
Jaguar goes on to state that the I-Pace will have a range of 220 miles from its 90 kWh lithium-ion battery pack. This car will require just two hours to attain full charge thru a 50-kW fast-charging DC station. It can charge to 80 percent in just 90 minutes. What's more, a daily run of just 30 miles would warrant a full charge only once a week.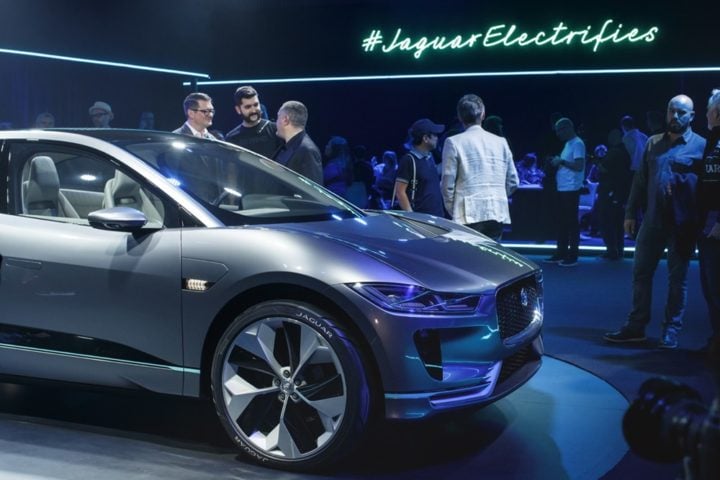 The Jaguar I-Pace is built on an all-new scalable modular architecture. This platform is expected to underpin many upcoming Jaguar sedans and coupes, and even some Range Rover models, in near future. Another highlight is the omission of the conventional engine-transmission system. Instead, the I-Pace employs a concentric single-speed layout to save on space and optimize the ground clearance. The manufacturer claims that the I-Pace is practically a 'one-pedal car'. The  rate of lift-off is so high here that the driver can decelerate only by means of throttle lift-off.
The I-Pace's lithium-ion battery employs 36 pouch cells, which, Jaguar claims, have a lower-than-usual internal resistance and "excellent future development potential for energy density." Typically, such cars cool the battery's liquid coolant using radiator air. However, the I-Pace can also perform the cooling using cool air from its aircon!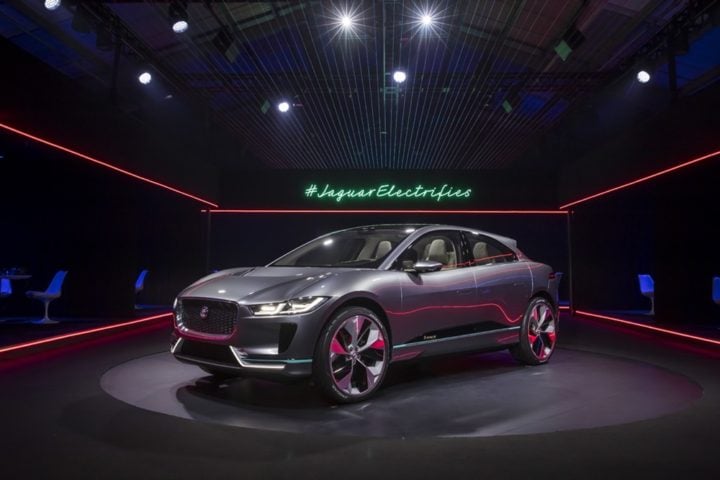 The I-Pace benefits from a 117.72-inch wheelbase. Its double-wishbone front-end design takes inspiration from the F-Pace SUV. Also coming from the F-Pace is the five-link rear suspension and the all-wheel drive setups. The Jaguar I-Pace stays connected to the internet.
Jaguar I-Pace Concept Images
Stay tuned to CarBlogIndia for latest news on the new 2017 Jaguar I Pace Concept Electric SUV.