In a forum online, a Kia Sonet owner asks who is responsible for the damages caused by RSA. There have been plenty of instances where RSA services have caused damage to the vehicle while towing and transporting the car to the service station. Whenever such a situation arises, the dealership and RSA refuse to take responsibility and keep blaming each other. The customer is the one who suffers. While the rules seem quite chaotic and not standardized, here are some ways in which the customer can react. Also, read the details of the incident below.
Also read: WATCH Ford EcoSport Go Off-Road & Race Kia Sonet, Maruti Brezza – VIDEO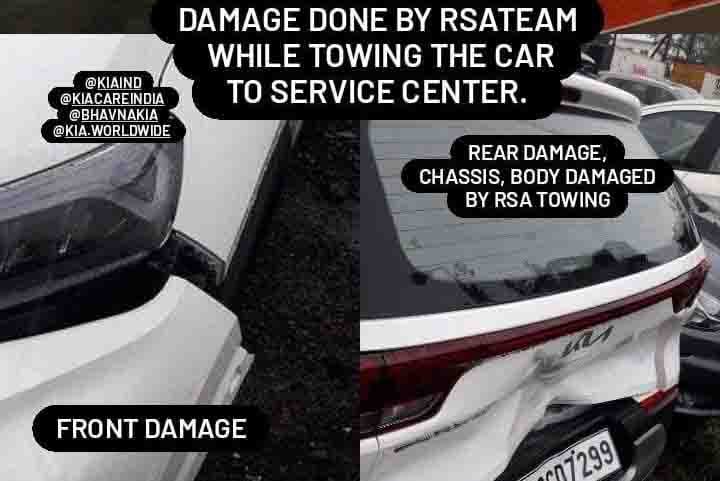 Who is responsible for damages caused by RSA?
The Sonet owner had taken photographs of his/her car before the RSA took it away. He/she was shocked to see the condition of the car after reaching the dealership. The compact SUV had severe impact scars and a dent at the rear which is bizarre. Also, the images clearly show that the Sonet has had a deformation at the front too. As a result of that, the bumper is popped out of place. Both these collision signs are not mild. It seems that there had been a major accident or something of that order to cause the boot to receive that heavy a dent. It is ridiculous that no one is ready to take responsibility for this considering the before and after images.
Also read: Citroen C3 Aircross (Kia Sonet-rival) Spied Yet Again!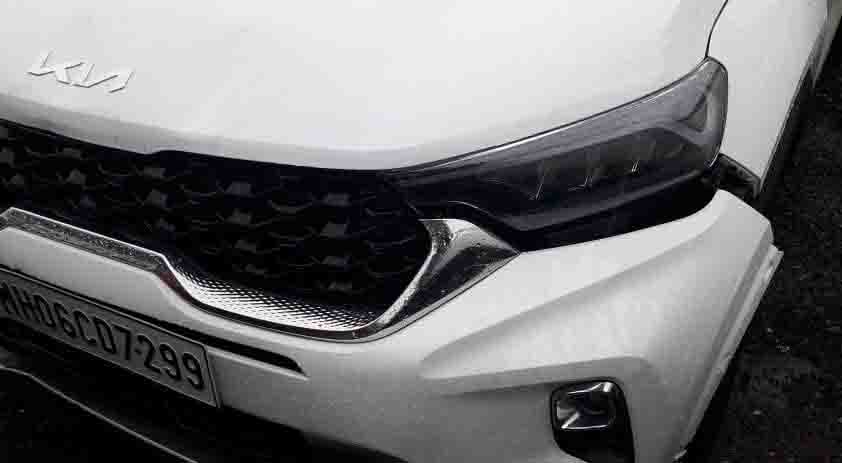 While it may be clear that the owner couldn't possibly have to pay for such reckless handling of the car by RSA, ensuring that either the dealership or the RSA service pays for it is often not easy. Many people suggest that the insurance can take care of the damages provided, it is mentioned in the policy. Otherwise, the RSA agents are provided by the dealership and hence, they should take responsibility. If all else fails, you could directly contact the carmaker through various social media channels and written emails to discuss this. The last resort is taking the legal course which would be time and resource consuming and also take a lot of time. But you need to have the proof of talking to the dealership or carmaker first. Then you can approach the court as well. I hope you have got the answer as to the Sonet owner's question of who should be held responsible for damages caused by RSA.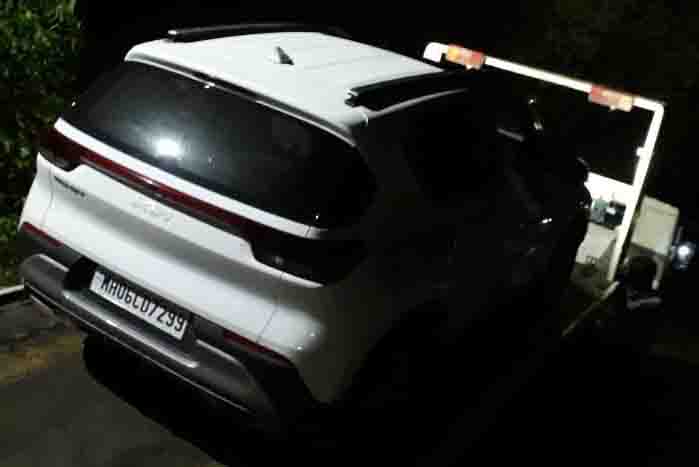 Also read: Kia Sonet (NCAP Safety Rating – NA) Hits Buffalo, Keeps All Safe!
Image Source: Team BHP
Join our official telegram channel for free latest updates and follow us on Google News here.