Kia Sonet will the first car in India to offer a clutchless manual gearbox which will be practical for the hectic city driving and also for a driving enthusiast.
Kia is going to launch the Sonet subcompact SUV in India by the festive season. It was showcased as a concept at the Auto Expo 2020. Fresh reports give us a juicy detail about the Sonet, related to its engine and gearbox. It will be based on the platform of Venue, borrowing the engines from the latter.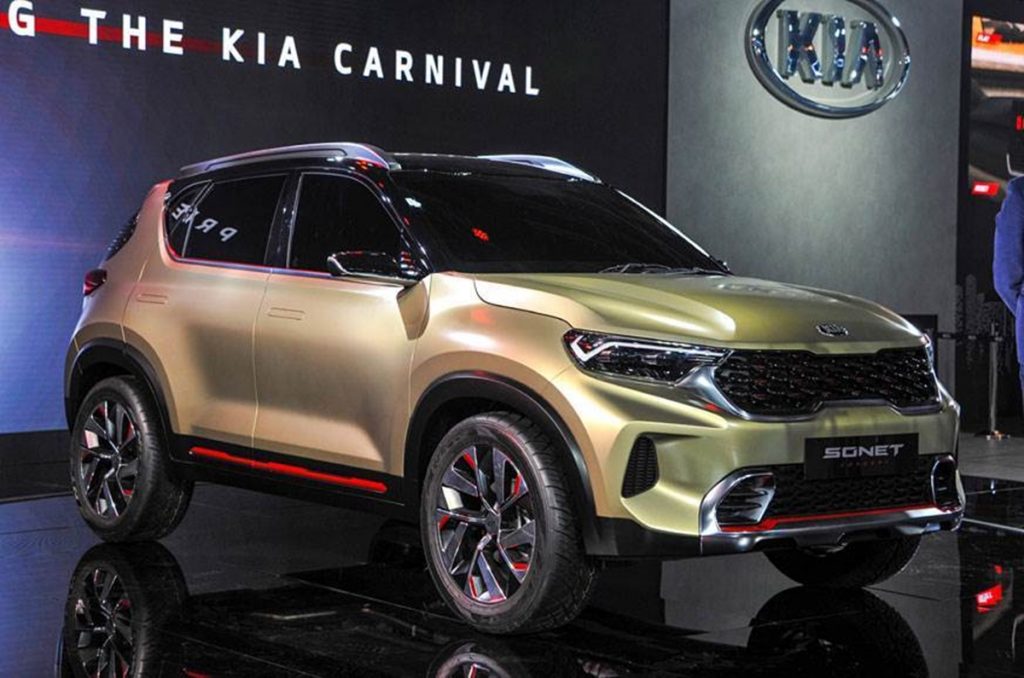 Kia Sonet will be the first car that will get a clutchless manual gearbox. First of all, it's not an AMT and is far more evolved. Like an automatic car, there will be no clutch. However, to keep the driving enthusiasm on, instead of an automatic gearbox, Sonet will get a manual geat shifter.
Also Read: Top 5 New Features That Come On The Recently Upgraded 2020 Kia Seltos
So, you will have all the six gears and you will have to slot into each one of them, like a regular manual car. Just, there will not be any clutch to help reduce stress on your knees. This is best of both the worlds as you have the comfort as well as the driving experience. This gearbox will be known as iMT.
AMT gearboxes usually experience a lot of lag while shifting the gears. While they might be great in maintaining high fuel efficiency, AMT takes out the total driving fun from the car. With the iMT gearbox on Sonet, the gear shifting lags will be reduced and you will not have to wait till a certain RPM to change the gear.
Kia Sonet will come with three engines including a 1.2 Litre petrol engine, a 1.5 Litre diesel engine and a 1.0 Litre three-cylinder turbo petrol. The diesel engine produces 100 PS and 220 Nm of peak torque and is likely to come mated to a 6-speed MT. The turbo petrol engine will produce 120 PS and 172 Nm of peak torque. The 7-speed DCT of Venue will also come on the Sonet.
Also Read: Kia Seltos Vs Audi A6 Quick Drag Race – See Who's The Winner
Kia Sonet will come with many premium features such as six airbags, electric sunroof, LED headlamps, cruise control, touchscreen infotainment system with UVO connect internet car technology, air purifier, automatic rain-sensing wipers and much more. Expect the prices to start off at around Rs 8 Lakhs going up to Rs 12 Lakhs.