Indian roads are filled with rare and imported cars. A lot of these can also be found rotting on the roadside.
There has always been a huge fascination with imported cars among Indian customers. You can randomly see a rare imported model in Indian cities. Over the last few years, this demand for premium cars and SUVs has skyrocketed. You can now easily trade-off used sports cars. However, with the availability of so many luxury vehicles, there is also a long list of abandoned units. Whether it is due to heavy accidents, legal matters, or just thefts, many exotic cars are rotting on Indian roadsides and scrapyards. 'RIP Cars' has shared some pictures of these units on Instagram. Let's take a look at these rare sightings:
You May Also Like: Vlogger Teaches Ukrainian Civilians to Drive Abandoned Russian Tanks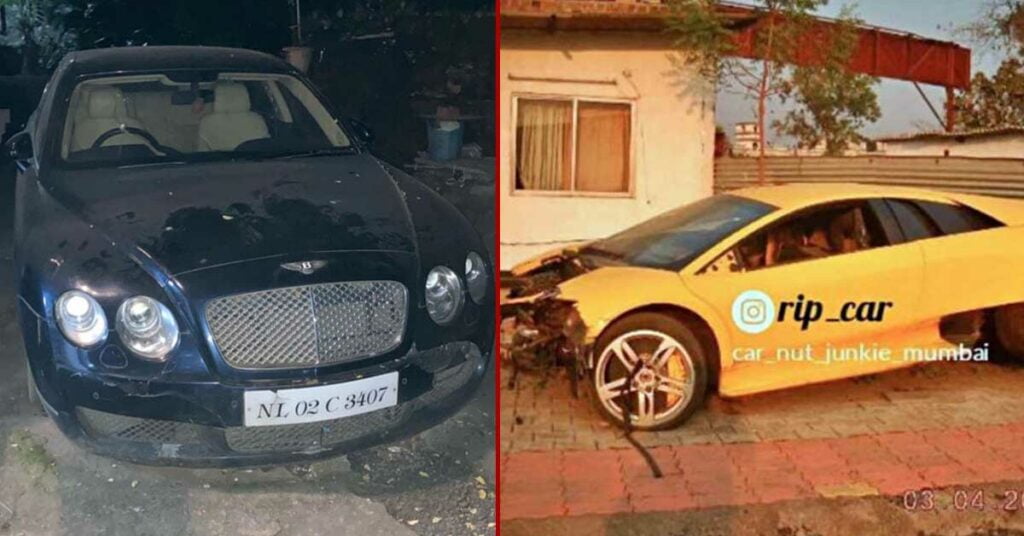 You May Also Like: Top 7 Abandoned Exotic Cars In India That You Will Find
Bentley Flying Spur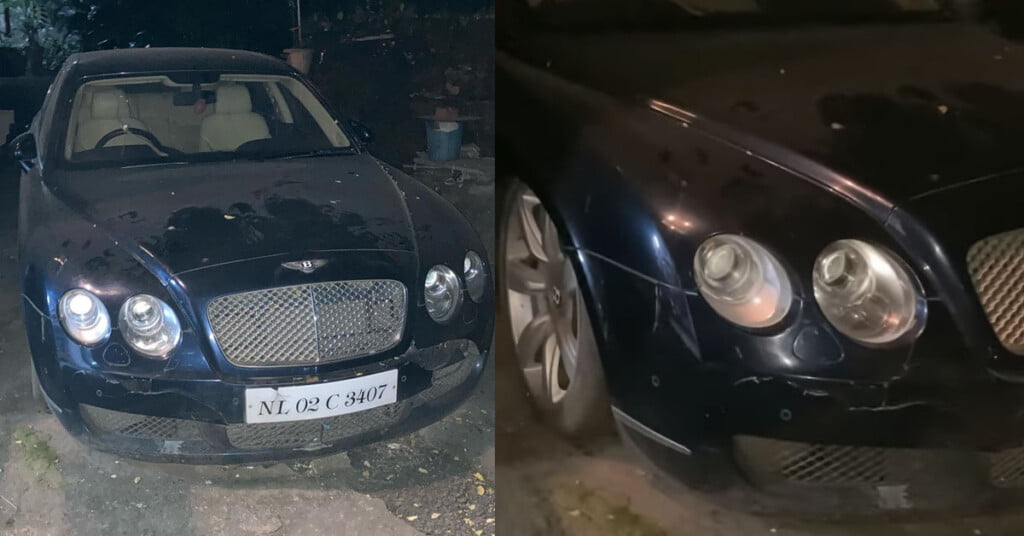 The Bentley Flying Spur is a stylish car that costs between Rs 3.22 – 3.41 Crore. However, for unknown reasons, the owner abandoned the vehicle on the road. Apparently, it was auctioned off at some point. Currently, it can be seen in a terrible state with no air suspension. Usually, such repairs for expensive cars cost a lot of money. There is also a hassle to get the original parts. Whether that was the reason or not, seeing the Bentley Flying Spur in such a condition is quite sad.
Jaguar S-Type
The flagship car was very popular in the 1990s. The British car maker positioned the Jaguar S Type as a premium sedan. Apparently, some units of the car were imported to India. During that period, Jaguar was not officially operating in the Indian market. As you can see in the image above, one such unit has been completely abandoned. The abandoned Jaguar S-Type features a Black color finish. However, it is currently in rough shape. There are layers of dust over it. Additionally, the car is missing a windshield.
Lamborghini Murcielago

The Lamborghini Murcielago is a rare sight on Indian roads. Still, it is one of the most recognizable cars and part of Indian pop culture. However, the above image shows a Lamborghini Murcielago that has met with bad luck. The yellow-colored Murcielago seems to be in a bad shape as a result of an accident. While details of the mishap are not known, the sports car is heavily damaged from the front. Additionally, the engine openings have been left open, which has led to more deterioration. However, you can still see the trademark scissor doors.
You May Also Like: DC Modified Mercedes S-Class Found Abandoned on Roadside
Audi A4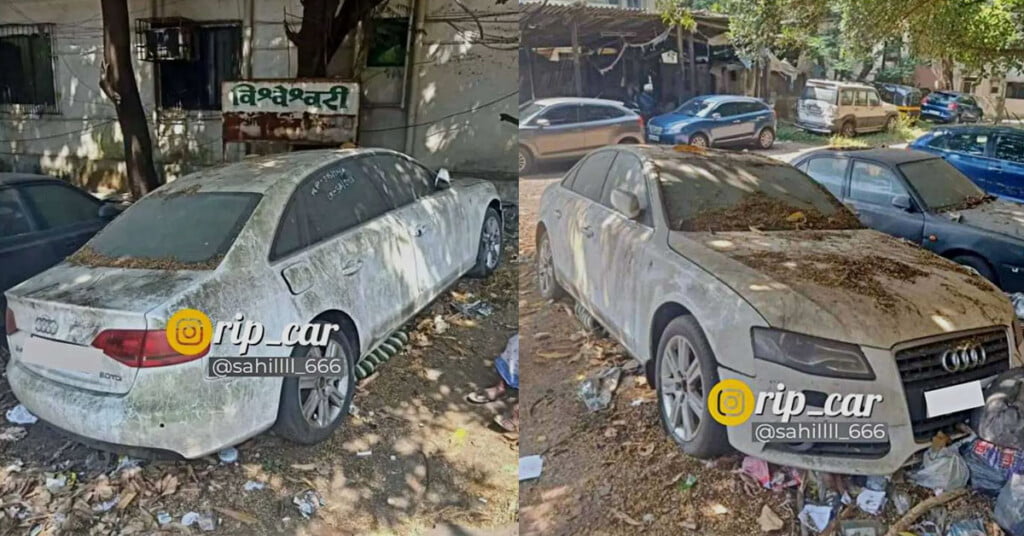 The Audi A4 was the company's first popular car in the Indian market. During its launch, it was positioned as an affordable sedan. You can still see many Audi A4 units on Indian roads. However, there is one unit that is going through rough times. As you can see above, an abandoned Audi A4 is rotting on a roadside spot in Mumbai. Apparently, it has been left unused by its owner for more than a year. The reasons are still unknown. During this time, the car has gathered a lot of dust and rust. For car lovers, it is a sad sight to see.
Audi A6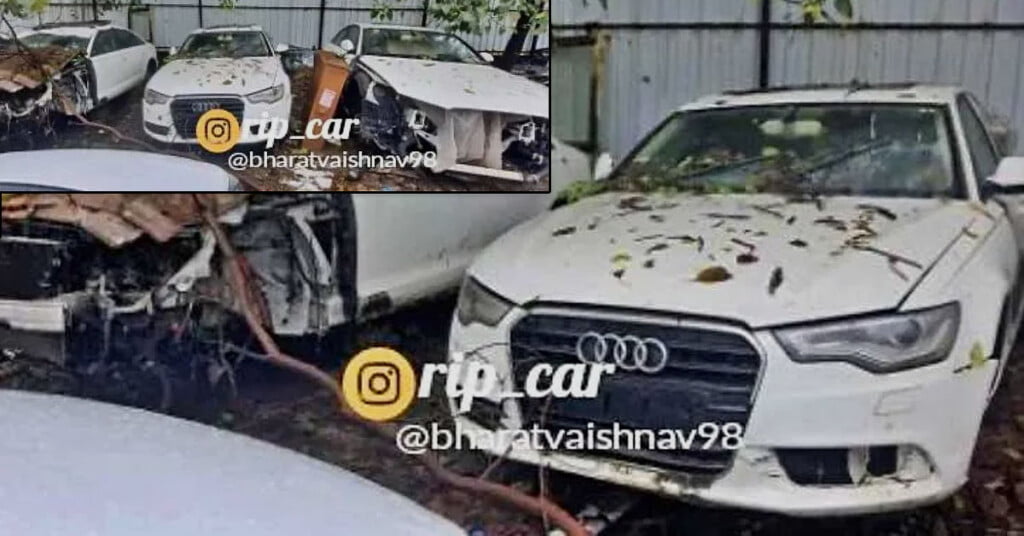 If the abandoned Audi A4 didn't bak yr heart, this image surely will. As you can see, this scrapyard is housing three abandoned Audi A6 units. All three units are slowly rotting away. Furthermore, all abandoned units feature an elegant White finish. The Audi A6 in the center is covered with garbage. The other units are missing their front end. The Audi A6 ranges between Rs 59.99 lakh and Rs 65.99 lakh (ex-showroom) and comes with a 2-liter TFSI engine. It is disheartening to see three Audi A6 units abandoned in a terrible state.
Join our official telegram channel for free latest updates and follow us on Google News here.