Lamborghini took the wraps off the race spec version of it's Huracán supercar christened the Lamborghini Huracán LP 620-2 Super Trofeo at this weekend's Pebble Beach Concours d'Elegance. This will compete in the Lamborghini Blancpain Super Trofeo one-make racing series held in Asia, Europe and North America starting next year. The latest Super Trofeo replaces the outgoing Gallardo LP 570-4 Super Trofeo with the biggest change being the switch from a 4-wheel drive configuration to a rear wheel drive configuration. Lamborghini says the decision to switch will help Super Trofeo drivers' preparation for GT racing.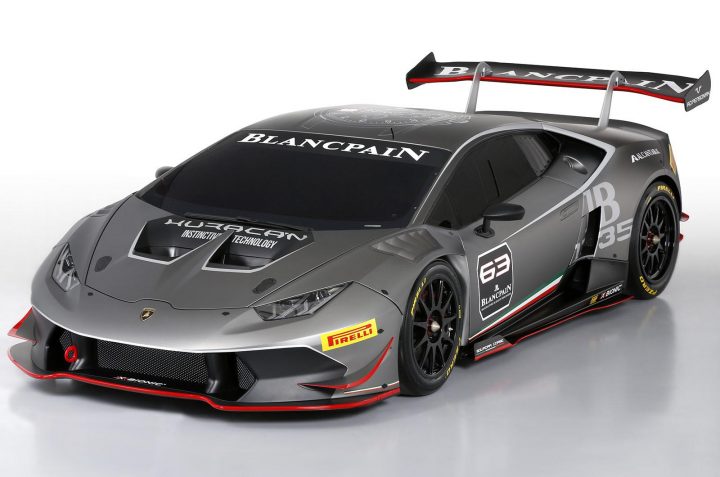 Apart form the very obvious exterior modifications with huge air intakes and spoilers and other such things coupled with massive weight shedding on the inside, the Lamborghini Huracán LP 620-2 Super Trofeo produces 611 BHP as compared to the road going Huracán's 601 BHP although the engine remains the same naturally aspirated 5.2 litre V10. The rear wheel drive setup coupled with other weight reduction measures like the hybrid carbon fiber/aluminum chassis and strict motorsports weight reduction results in a weight loss of around 150 Kg. The aero package on the Lamborghini Huracán Super Trofeo adjustable air-intakes, front and rear diffusers and a ten-position adjustable rear wing providing improved traction, downforce and efficiency. It also comes equipped with special tires supplied by Pirelli.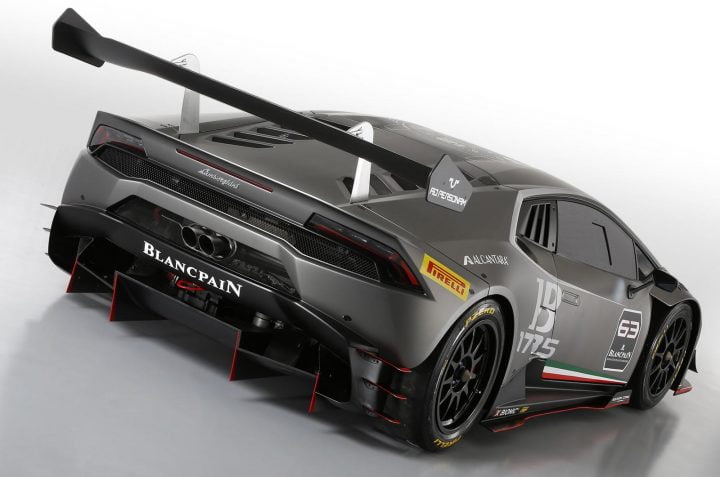 The Huracán Super Trofeo has been jointly developed by Lamborghini's motorsport division, Squadra Corse, together with Dallara. ''The Huracán Super Trofeo is an all-new car built from scratch with a clear racing concept,'' said Maurizio Reggiani, Board Member and Director of Research and Development for Automobili Lamborghini. ''We believe the car will be as fun for fans to watch as it will be rewarding for our racers to drive.''
Even though this car has been launched as a replacement for the Gallardo Super Trofeo, teams that have already bought a Gallardo-based racer will still be able to compete in the new season. Lamborghini has confirmed that both the Gallardo and the Huracán will share the grid but will race in different classes.
A GT3 spec Huracán is also in the works that will serve as a replacement for the present Gallardo GT3 which currently competes in the Blancpain Endurance Series.
What do you think of the car? Let us know in the comments section below.