This is a typical case of Man vs Wild in real-life.
A leopard is seen jumping on a moving Maruti Omni, breaking the visor.
At least 13 people were injured including a mother-daughter duo in Assam's Jorhat.
In a shocking turn of events, a leopard in Assam attacks a moving Maruti Omni along with 13 other people. Wild animals are not uncommon in many parts of the country. Basically, areas on the outskirts of big cities house wild animals of all sorts. By the location of the video, it is clear that this area is a forest land where such animal encounters must be common. But it is not all that common for wild cats to get involved with humans and wreak havoc like this leopard did. Here are the details of this incident.
You may also like: Record Number of Suzuki Jimny SUVs Meet Up in Cape Town
You may also like: Rs 2.12 Cr Nissan GT-R Hits Maruti Omni, Left TOTALLED
You may also like: WATCH What Happens When a 4-Ton Container Falls on Maruti Omni
Leopard Attacks Maruti Omni
This news piece has been uploaded by India Today on YouTube. The visuals show a leopard jumping high over the fence and striking the Maruti Omni travelling on the road. The fierce animal is seen hitting on the driver's window and breaking the rain visor from the door. Had the window been open, it could have been fatal for the occupants. The details in the video also reveal that the enraged cat injured as many as 13 people including a mother-daughter duo. The forest guard was also hurt in the process of stopping the animal.
You may also like: Virat Kohli REVEALS Why He Hates Maruti Omni Van
To scare the leopard off, there were 7 rounds fired in the air. Perhaps that could be the reason why the animal looks so aggressive. It is entirely possible that it was scared and became aggressive to defend itself. After hitting the side of the Omni van, it is seen running in the middle of the road. Any two-wheeler coming from the opposite direction is clearly in danger of an attack. There is no information about the condition of the injured.
You may also like: Best Maruti Omni Modification – The Coolest 'Kidnapping Car' Ever?
We can only recommend our readers to stay alert while travelling through such highways that have thick forests on either side. In addition to that, there are generally traffic signs before you are approaching such an area that has a lot of wildlife. In such situations, make sure to keep the windows of your cars closed and watch out for any suspicious activities. It goes without saying that you must not stop and get out of the car in such areas. Do share your thoughts on this.
You may also like: Policeman's Tata Tigor Attacked By Stray Animals – CCTV Video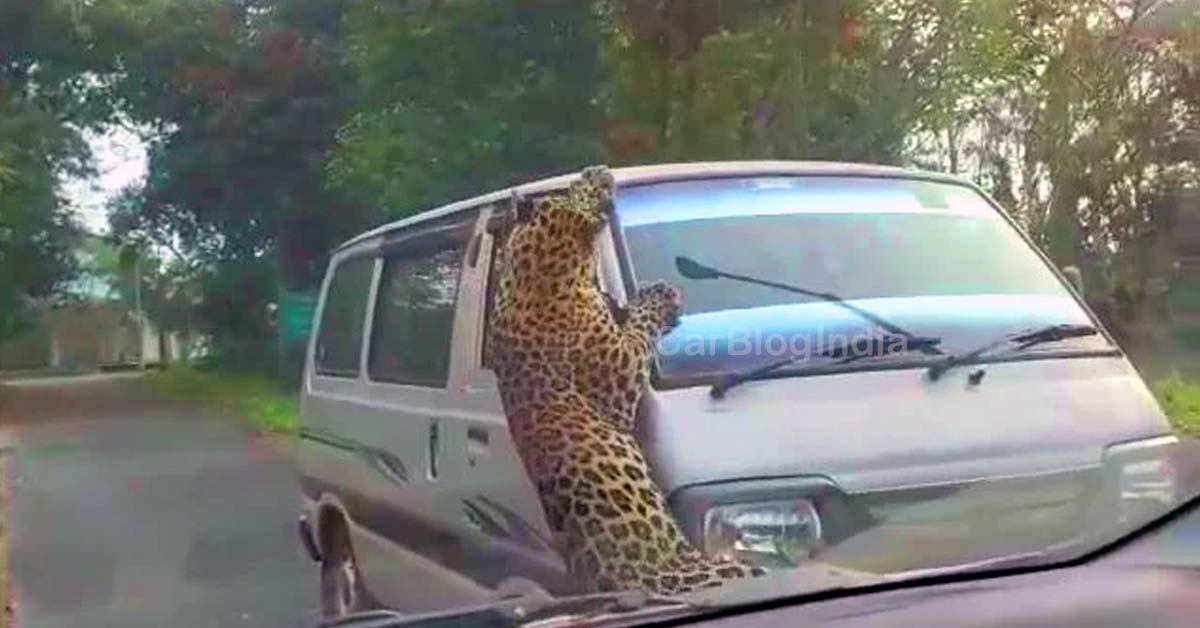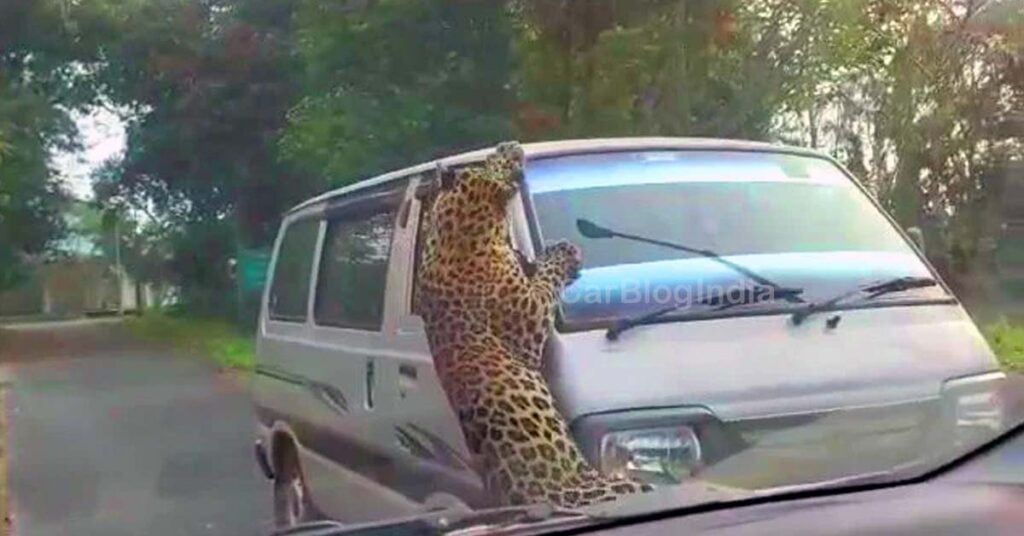 Disclaimer- The embedded videos/ external content is/are being used as a convenience and for informational purposes only; they do not constitute an endorsement or approval by Car Blog India of any of the products, services, and /or opinions of the corporation or organization or individual. Car Blog India bears no responsibility for the accuracy, legality, and/or content of the external site or for that of subsequent external videos/ external content. Contact the external publisher for answers to questions regarding its content.
Join us for FREE NEWS Updates on our Whatsapp Community or our official telegram channel.