Mahindra currently has eight diesel engines in its line-up and all but one will be updated to meet the new BS-VI emission norms.
The new BS-VI emission norms will be effective in the country from 1st April, 2020 and Mahindra seems to be well geared up for the change. They have come out with an entire strategy on how they are adapting to the change with their new Mahindra BS-VI diesel engines. Currently, Mahindra has eight diesel engines in its line-up across all models and here's how they will be treating each of them:
Firstly, the 1.2L, three-cylinder diesel engine which powers the KUV300 NXT will be discontinued on account of low sales. All the other engines including the petrol engines will be updated to meet the BS-VI emission norms.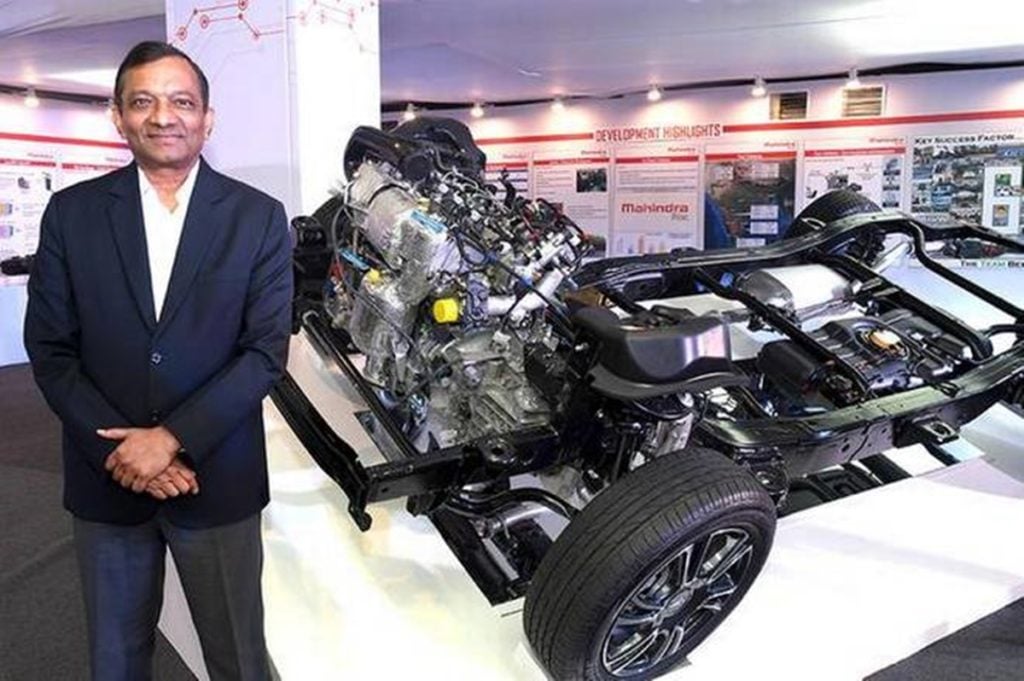 Starting with the 600 cc and the 900 cc engines which does duty in the Supro and Jeeto commercial pickups, these engines will be updated with turbochargers to meet the emission norms. The 900 cc engine will also be available in a naturally aspirated guise and that too will be updated to meet the regulations. These engines will use the
cost-effective LNT or lean NOx trap method for cleaner emissions. Just for information, the NOx and PM (particulate matter) from BS-VI engines are supposed to be 68% and 82% lower than BS-IV equivalent engines, respectively.
Moving up the ladder, Mahindra has three engines in the 1.5L category – a three-cylinder engine and two four-cylinder engines. The 1,493, three-cylinder engine powers the Bolero Power Plus and the TUV300. Of the two four cylinder engines, the
1,461cc four-cylinder unit powers the Verito Sedan and the other 1,497cc engine powers the XUV300 and the Marazzo MPV.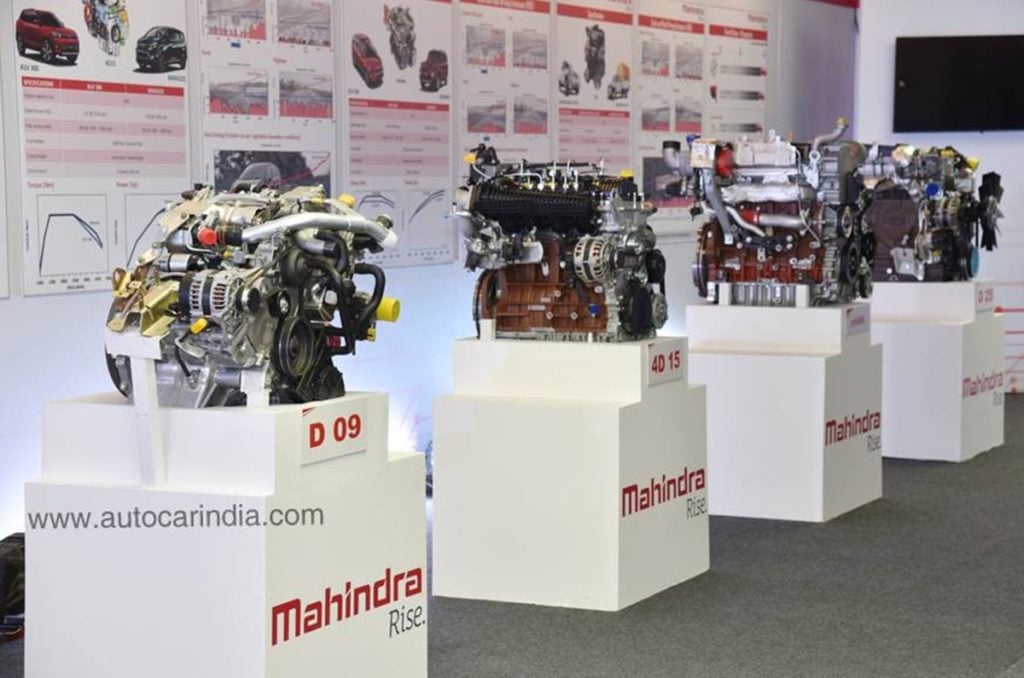 All these engines will be updated as well. The four cylinder engines will get a Selective Catalytic Reduction (SCR) system with a rear-mounted urea tank that will help reduce NOx emissions. Also, all three engines will come with DPF or Diesel Particulate Filter.
Also Read : Mahindra Thar Now Available Only With One Engine!
Moving further, Mahindra has a 2.2L, four-cylinder diesel engine that powers the Scorpio and XUV500. These engines will be retained in their two states of tune –
155hp and 360Nm in the XUV500 and 140hp and 320Nm in the Scorpio. These engines will also feature the SCR and DPF systems to make them cleaner and more efficient like the smaller engines.
Lastly, there's the 2.5L, four-cylinder diesel engine which is largest engine Mahindra offers and does duty in the Bolero range of commercial vehicles as well as the passenger version. This too comes in two states of tune – 65hp/195Nm and 75hp/200Nm. As a matter of fact, these engines were introduced nearly three decades ago and have been updated and improved ever since to meet different stages of Bharat emission norms.
Also Read : Mahindra XUV300 Automatic Diesel Fully Revealed – Video
With so many diesel engines in their line-up for the future, Mahindra is taking quite a bold move of not limiting the number of engines, thus increasing development costs. However, all these engines are having to be continued because Mahindra has many different platform configurations for its different products across which these engines are offered and hence each of them had to be retained.
Gladly, Pawan Goenka, Managing Director of Mahindra, has confirmed that while the cost of vehicles with BS-VI engines will certainly go up, it will not be as substantial as was being speculated earlier and by other manufacturers. Mahindra has invested over Rs. 1000 crores in upgrading these engines and tested 136 different vehicles for over 69,00,000 km across the country. They have also filed over 30 patents and introduced 1,482 new components across every vehicle in the development process.