We had recently reported the cancellation of the Joint Venture between Mahindra and Ford. The reason for that can be attributed to the pandemic, as a result of which both the carmakers had different priorities for their investments. It is understandable that every auto company suffered huge setbacks during this time and hence the time to make new investments was not ideal. They had to consider their current projects and that is when they decided not to invest in this JV at that time. But they had decided to continue with the engine and technology sharing avenue until now. The plans for the XUV500-based SUV from Ford and Mahindra's 1.2-litre turbo petrol engine to come in the new EcoSport were still very much on the cards. However, now the news says that even that possibility does not look very promising because of the continued effect of the pandemic on the industry.
Also read: 2021 Ford EcoSport SE variant launched – All you need to know!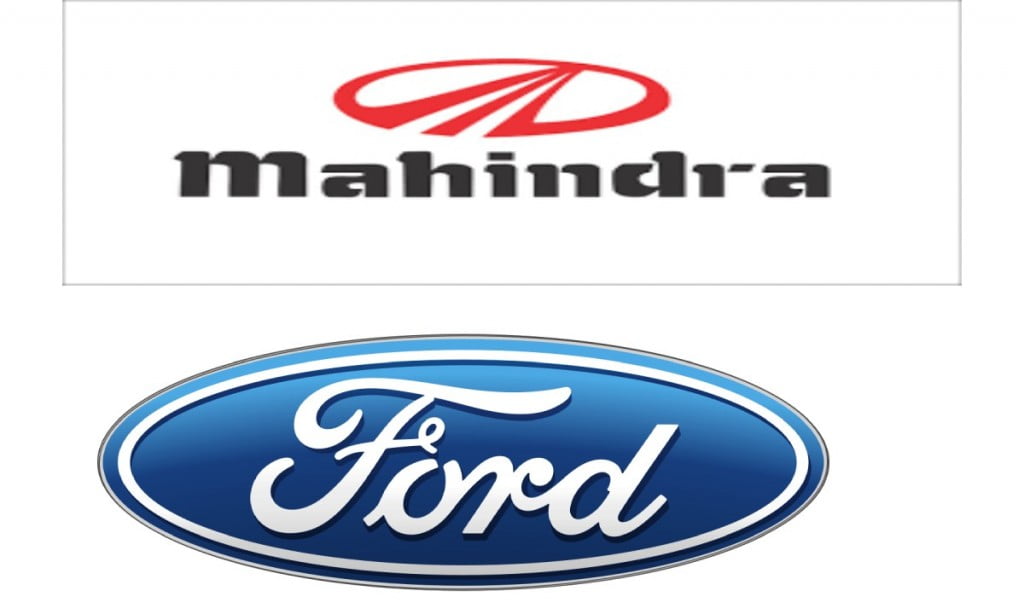 The automobile industry, although recovering quite rapidly, will still take some time to return to its feet. Meanwhile, all the projects and the production that were affected during the major part of last year will take some doing to get back on track. That is where the auto companies will set their priorities initially. That is, in fact, the case with almost every carmaker where they have to restructure their investment plans according to the changing times.
Also read: Mahindra Thar's production to be increased to meet the demand!
Ford's Future Plans
Arguably, Ford got the shorter end of this break-up with the plans to launch a new SUV in India, looking unlikely/delayed at the moment. Ford was supposed to get the latest and the most powerful 2.0-litre direct injection turbo petrol engine from the mStallion family of Mahindra to power this huge SUV. Even the next-gen EcoSport was supposed to get the 1.2-litre turbo petrol from Mahindra's mStallion family. But now, all that stands cancelled. This means that Ford will have to take care of its powertrain sources alone and that means that it might very well continue the same 1.5-litre naturally aspirated petrol and a 1.5-litre diesel engine even in the next-gen of the EcoSport. The 1.0-litre EcoBoost engine was discontinued earlier which was the strong selling point for Ford in India.
Also read: Ford SUV spied internationally – Might come to India!
Ford might have to bring in the relatively similarly priced and feature-packed SUV from one of its international markets. Ford has already been in India for a long time now and has proper localization and production amenities in place. It might, therefore, consider making India the manufacturing hub and continue to increase its exports from here to its international markets. It can also decide locally to manufacture on its many big SUVs to enter into that segment in our market as well.
Mahindra' Future Plans
Mahindra doesn't necessarily have to plan a whole lot even after the shelving of the Joint Venture and all the other ties with Ford. Sure, it was supposed to receive some technology sharing from the American auto giant, but its sales and growth in the country have been quite strong for a couple of years now. It has plans of launching the next-gen Scorpio and XUV500 after the new Thar, which it launched a few months ago. Thar has been doing exceedingly well for the carmaker, with Mahindra barely been able to keep up with the demand. The Scorpio and XUV500 have also been very popular among Indian buyers and the new avatars are likely to be just as successful if not more. Therefore, the plans for Mahindra are pretty straightforward from here on as well. The product line up will also be updated with the introduction of the mStallion line of in-house developed powertrains.
Also read: 2021 Mahindra XUV500 Diesel AT spied testing – What to expect?
It can be safely assumed that Mahindra will not suffer too much from the cancellation of this Joint Venture and tie-up. Ford might also eventually find a way out of this break-up because of their already long-existing presence in the country. The localization and product plants are already in place in order to deal with any kind of change in plans for Ford as well.
Also read: Next-gen Mahindra Scorpio spotted testing – What to expect?