Mahindra has become one of the country's popular car manufacturers. It has a market share of 6.4%, making it the fifth-largest car manufacturer in the country. It is not a surprise, considering the kind of products Mahindra has been coming out with. The XUV300 and new Thar have been a runaway success for the company. Interestingly, Mahindra's range of semi-urban SUVs, like the Bolero, Thar and Scorpio are among the most successful vehicles in its fleet. Being an indigenous brand, it does offer a lot of customer-centric services from time to time. That is exactly what Mahindra has introduced from Dec 14 – Dec 19, 2020.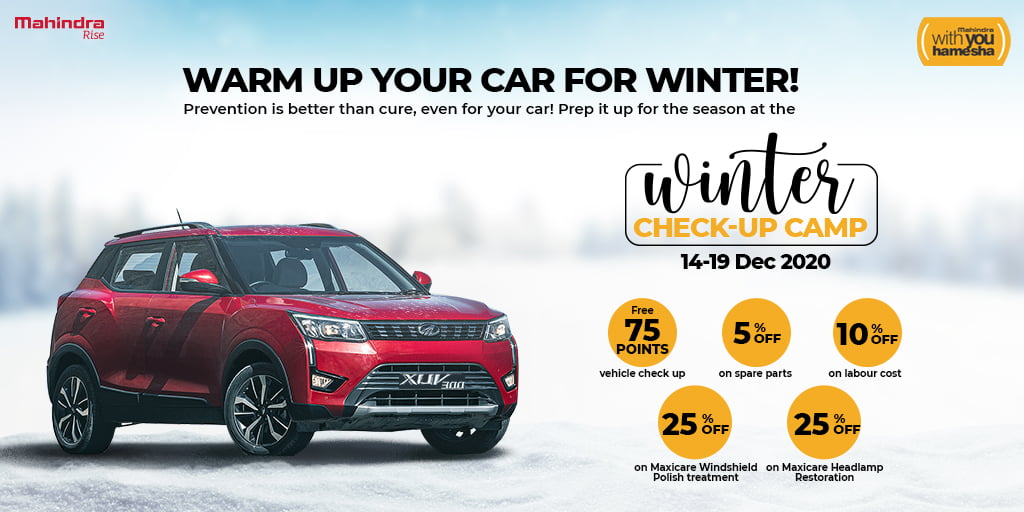 Also read: Mahindra Thar off-roading in snow!
Key Features Of The Mahindra Winter Camp
Free of Cost 75-point check-up across 600 authorized workshops in the country.
A 5% discount on the spare parts.
A 10% discount on the labour charges.
A 25% discount on the Maxicare Windshield Polish Treatment
A 25% discount on the Maxicare Headlamp Restoration
Challenges During The Winters
Since Mahindra products cater to a lot of semi-urban customers across the country, it understands the challenges faced by people in far-flung areas. For example, Mahindra Thar is a popular choice among off-road enthusiasts in the mountains. The winters are extremely harsh in these areas. Keeping these factors in mind, Mahindra is offering preventive check-ups like engine ignition, visibility during foggy weather, battery health, tyres, lubrication, etc. This will ensure that your Mahindra car is ready to face the winters without any hassle.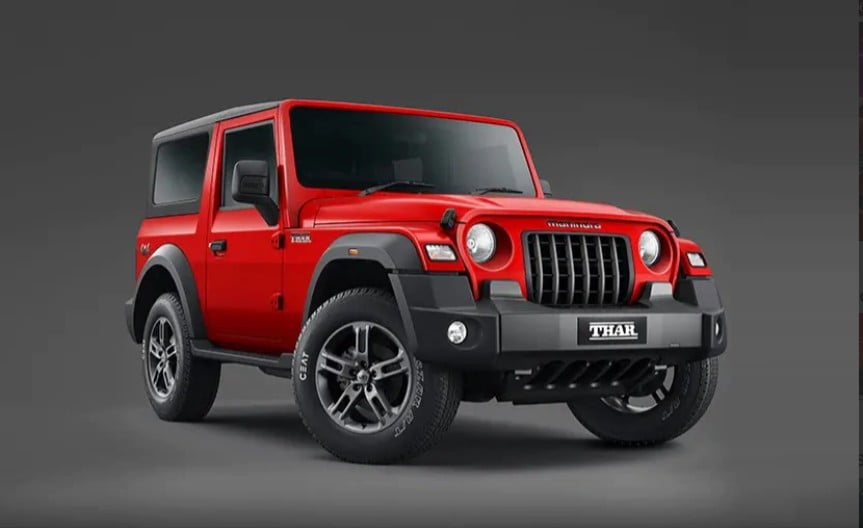 To ensure that the visibility in tough conditions is in perfect condition, Mahindra is offering a discount of 25% on the Maxicare Windshield and Headlamp treatment. It is very common during the winters for the fog to get inside the headlamp cluster and cause problems of visibility. A lot of people struggle with such problems during the winters. That is why this winter camp can be your opportunity to take advantage of this free check-up drive. This will be performed by the expert technicians, who will assess for the repair of cloudy, dull or scratched glass. This ensures that the headlamps don't get hazy, yellowish or dim during the operation.
Also read: Off-roading capabilities of Mahindra Bolero!
The extensive dealer and service network of Mahindra allows it to be accessible to everyone, even if they are residing in far-off regions of the country. This step promotes the Mahindra's appeal to semi-urban customers. This will only do Mahindra's already reliable image, a world of good.