There are only a small number of SUVs in India that come with an automatic transmission and Mahindra Scorpio is one of them. The legendary SUV from Mahindra & Mahindra has always been ahead of its competition and even though the automatic variant has probably got relatively less attention, the company never lost hope in it. But now the company is helpless and will have to stop the production of Scorpio automatic.
Drivetrain Systems International of Australia has been supplying six speed automatic gearboxes for the Scorpio for years but apparently the supply has stopped which has driven Mahindra to take such a decision. The company has decided that it will produce Scorpio automatic till the gearbox stock lasts and after that the variant will be discontinued.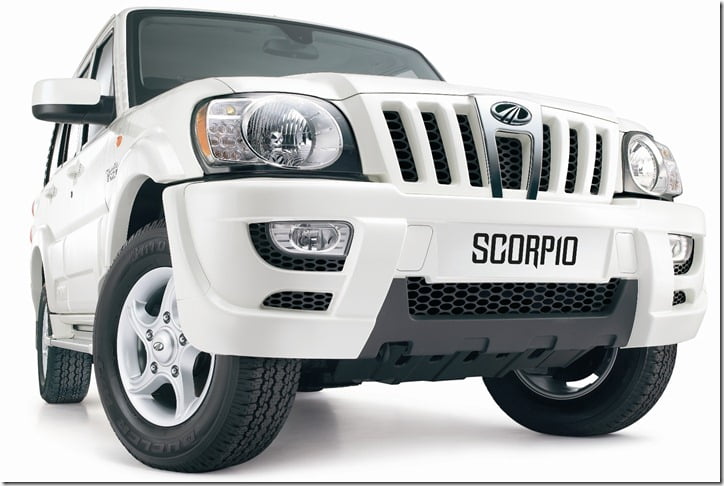 Presently the Scorpio automatic comes in two variants which are as follows:
VLX 2 Wheel Drive with 6 speed automatic transmission: Rs. 11.21 lakh (Ex-showroom Delhi)
VLX 4 Wheel Drive with 6 speed automatic transmission: Rs. 12.63 lakh (Ex-showroom Delhi)
Interestingly the Scorpio VLX 2 Wheel Drive model was the next most affordable vehicle powered by a diesel engine coupled to an automatic transmission after the Hyundai Verna diesel automatic. But now that the company is falling short of transmissions, it is quite unfortunate that the car will no longer be available.
The reason behind the halt in supply of gearboxes from Drivetrain Systems International is still not known, as the company has continuously supplied automatic gearboxes since 2007 even though it became bankrupt in the year 2009. Drivetrain Systems International also supplies automatic transmissions to global majors such as Ford, Chrysler and Ssangyong Motor Corp.
At the time of Mahindra XUV500's launch, which was held after the company completely acquired Ssangyong, the company had announced that it will also bring an automatic variant of the XUV. It is not known whether it planned to source the transmission from the Australian firm or Ssangyong itself.
If any of our readers is planning to buy a diesel automatic SUV and likes the Scorpio, I suggest this is the best time to make a booking as after a while the variant will no longer exist.
Via – CarToq
Join us for FREE NEWS Updates on our Whatsapp Community or our official telegram channel.