Mahindra was specifically comparing the Scorpio N with the bigger SUVs in our market during its launch ceremony but this is one of the first instances of a real-life comparison of these vehicles.
These images highlight the road presence comparison between the Mahindra Scorpio N, Ford Endeavour and Toyota Fortuner. The latter two are the large-size 7-seat SUVs with off-roading capabilities while the Scorpio N is the new entrant in the market belonging to a segment below. However, it is nigh impossible to deduce that from the images and road presence that the Scorpio N commands. This is a testament to the sheer updates that Mahindra has brought to the new Scorpio N.
You may also like: Mahindra Scorpio N Adventure Edition Looks Production-Ready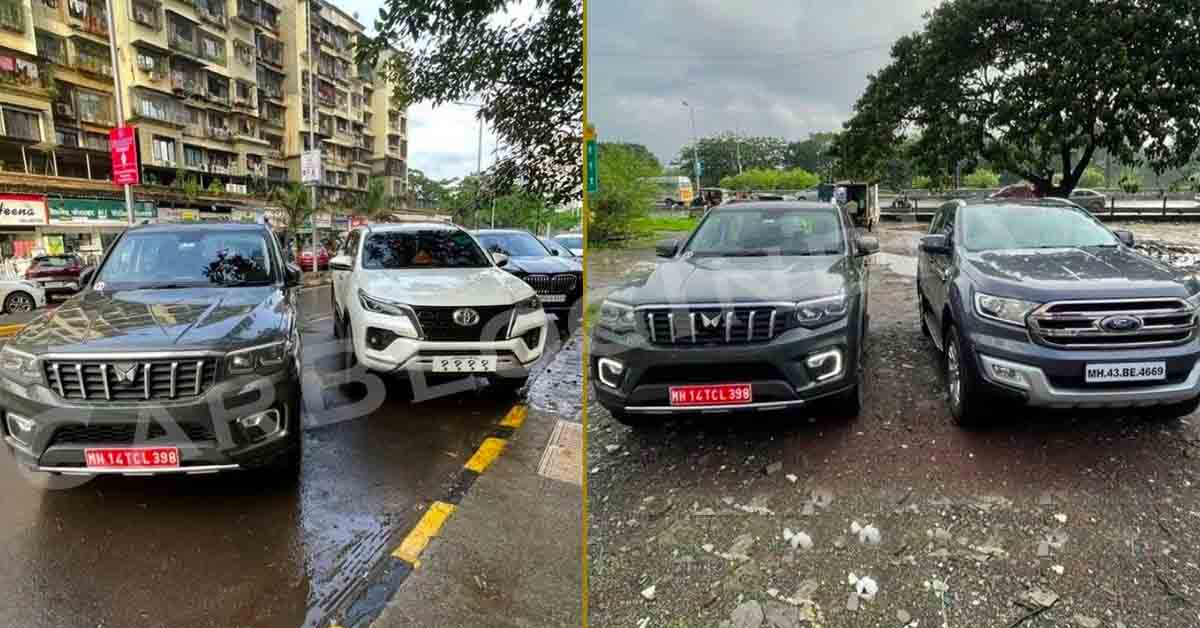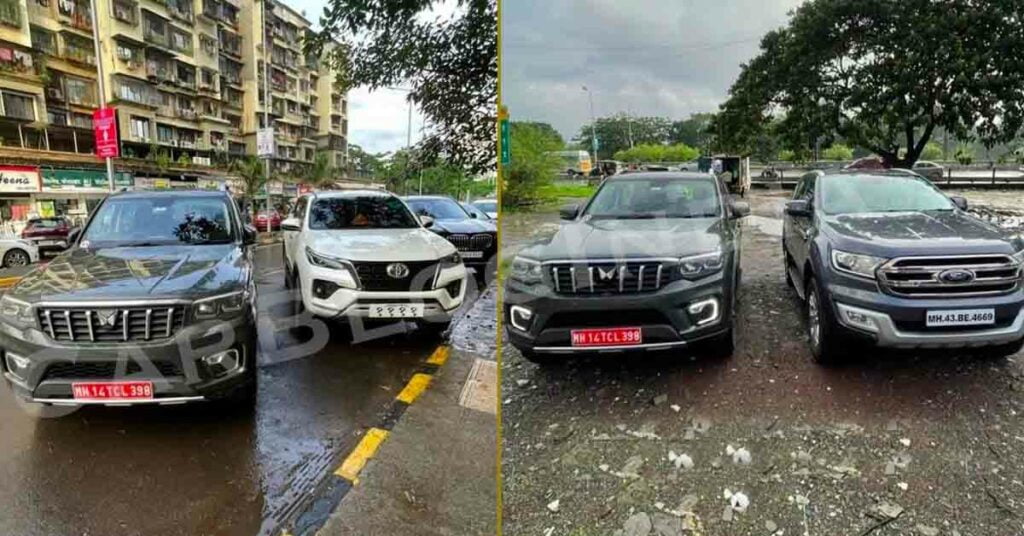 You may also like: Mahindra Scorpio N Shows Great Stability at 180km/h
Scorpio N Compared To Endeavour & Fortuner
These images have been provided by the Scorpio_XUV page on Instagram. They capture the new Scorpio N parked alongside the Endeavour and Fortuner. It is amazing to see that the Scorpio doesn't look like it belongs to a segment below either of these popular SUVs. While the Endeavour ceases to exist in our market, ardent fans of Ford, as well as Toyota still consider these two as the most capable large SUVs in the market. The sales figures of both these over the years speak for themselves. But the arrival of the Scorpio N might dent the sales of the Fortuner now.
You may also like: Mahindra Scorpio N Real-World Petrol AT Mileage Test
This is because, in the absence of the Endy, Toyota has introduced a ton of special edition versions of the Fortuner. Unfortunately, the prices of the SUV have shot up significantly. This means that the Scorpio comes as a pleasant and inexpensive alternative to the likes of Fortuner which ends up costing around Rs 60 lakh, on-road in some cities. Now, capable as it might be, spending upwards of Rs 60 lakh is a hard pill to swallow. The Scorpio N, even in its soon-to-be-announced top trim would end up costing less than half of that.
You may also like: Mahindra Scorpio N VS Thar Drag Race Shows Shocking Results
With these images showing that the Scorpio N is comparable to these other two giants in terms of road presence, Mahindra might be in business. It has the potential to snatch potential customers away from Fortuner by offering similar off-roading capability, luxury, modern features, and powerful engine options at a much lower price point. Let us see how well the public receives the Scorpio N after the price of its 4×4 variant is revealed on July 21 compared to the Endeavour and Fortuner.
Join us for FREE NEWS Updates on our Whatsapp Community or our official telegram channel.