The production-spec Mahindra Thar has been spotted with a honeycomb mesh behind its slatted grille which has been added to protect critical components such as the radiator and intercooler from insects and small debris.
Mahindra debuted the new-gen Thar about a month ago and it has already caught the fancies of numerous people. Available with a range of powertrain options and body styles, the new Mahindra Thar is an extremely versatile vehicle and quite easily, the most affordable hardcore off-roader in the country. However, there has been a lot of talk about the grille on the new Mahindra Thar and a new story with regard to that keeps popping up every day.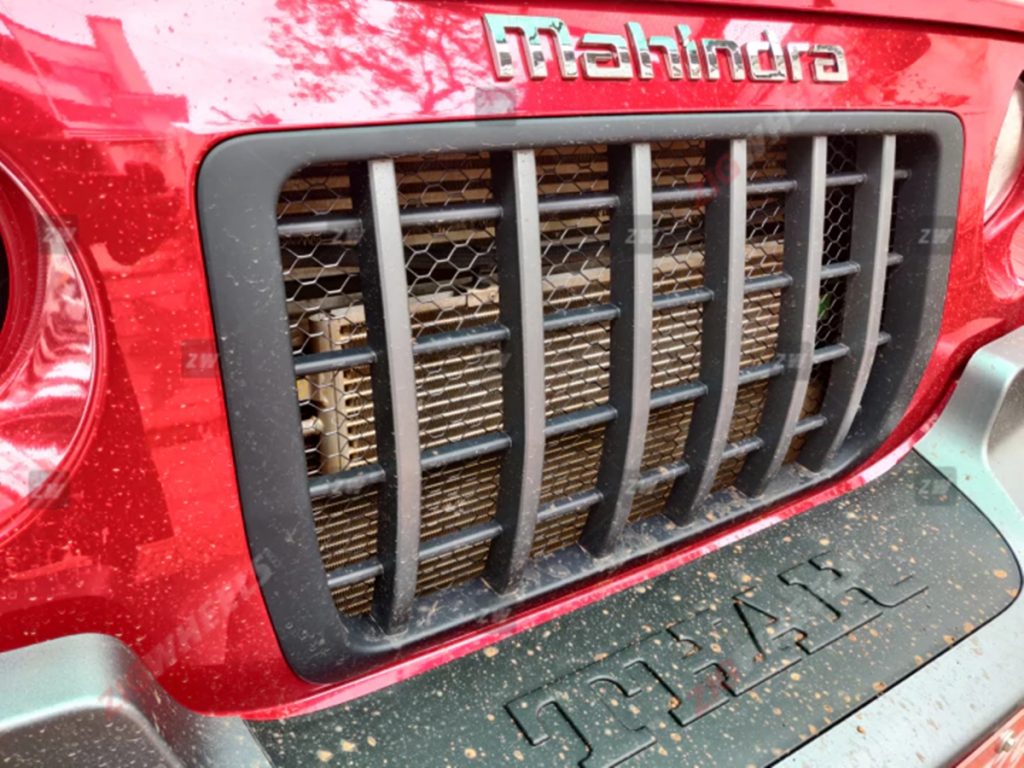 In a latest report, the production-spec Mahindra Thar has been spotted with a honeycomb mesh behind its slatted grille. Mahindra has also confirmed that that this honeycomb mesh will come fitted on the series production model. The pre-production models that were driven by the media last month did not come with this honeycomb mesh. Mahindra says it has been added as a protection for critical components such as such as the radiator and intercooler from insects and even small birds.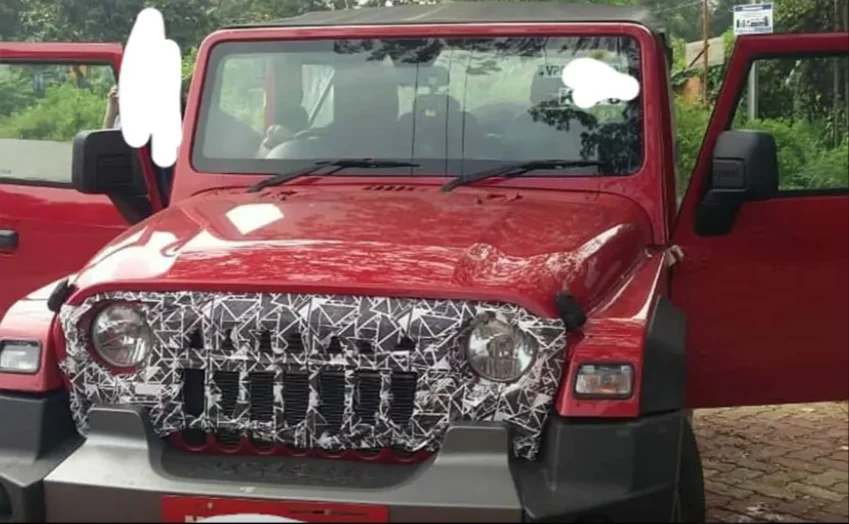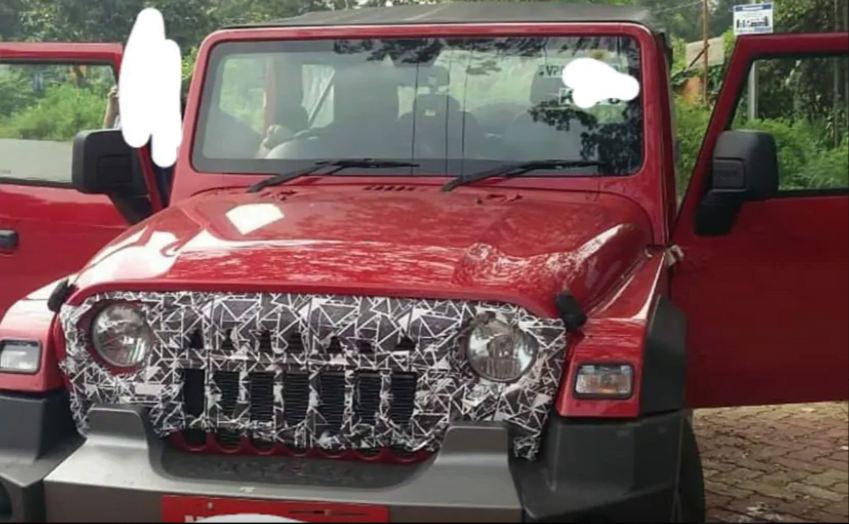 Even last week, the mid-spec variant of the new Thar was seen wearing a grille with the original seven-slat design and was even wrapped in camouflage. While that definitely raises some questions, it was more likely an after-market dealership level accessory than the genuine production-spec grille. There still seems to be a lot of speculation about how exactly the grille will be on the production-spec Thar but that, we will only find out on October 2 when the Thar is officially launched. As for this honeycomb mesh, even the previous-gen Thar got this as an added accessory, although fitted to the outside of the seven-slat grille.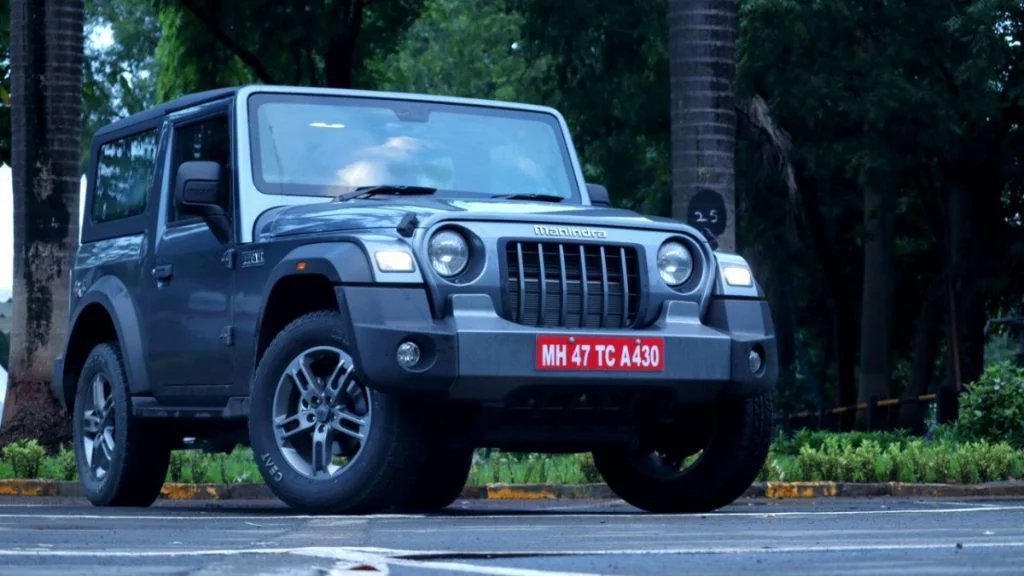 Also Read : Stunning Modification on the Toyota Fortuner to Make it Look Like a Hilux!
The new Thar will be available in three variants – AX, AX Opt and LX. We have also come to learn that the petrol-powered Thar will be offered only the top two AX Opt and LX variants. The petrol engine in question is a a brand-new 2.0-litre mStallion turbo-petrol engine that produces 150PS of power and 300Nm (320Nm with automatic) of torque. In the AX Opt variant, this engine will come mated only to a 6-speed manual gearbox while in the top-spec LX variant, this engine will come with the 6-speed torque converter gearbox. 
Also Read : Check Out This Video Of New 2020 Mahindra Thar Doing A Nice Jump!
As for the diesel engine, its a 2.2L turbo-diesel engine which produces 130PS of power and 300Nm of torque. The diesel engine will be offered on all three variants of the Thar. The engine will come mated to either a 6-speed manual or a 6-speed automatic gearbox, with four-wheel drive as standard. Four-wheel drive is also standard on both variants of the petrol-powered Thar along with the low-range transfer case as well. There are several reports already claiming that the base-spec Thar will be priced under Rs 10 lakh. If we go by these reports, the price of the Thar is expected to range between Rs 9.75 lakh – Rs 13.5 lakh.