The aftermarket car modification industry has seen an exponential growth trend over the last few years. However, here is one video that warns you of the perils involved with it.
This Mahindra Thar video will apprise you of the perils of the unorganised car mods industry in India. We have seen so many new players coming up in the market that claims to transform any vehicle into any other vehicle. Essentially, they offer a relatively affordable solution for making your car look premium and unique. In a bid to do that, however, there are some issues that could crop up and the labour used for these tasks are not qualified or skilled. This video will make you think twice before taking your car to a modifier.
You may also like: WATCH Record-Making Rangoli of Mahindra Thar by Karnataka Man
You may also like: India's Only All-Red Mahindra Thar with 20-inchers Looks Handsome
Mahindra Thar Car Mods Video
The Thar owner in the video lists out the issues he is facing with his newly modified Thar. He spent a whopping Rs 12 lakh just for these aftermarket modifications to his Thar. That is an incredibly massive number just for additional modifications to a brand new car. The owner got his car modified just a couple of months ago and the problems have started to get exposed. He shows the cracks appearing on the inside of the A-pillar where the audio system component is installed. There are signs of rust appearing at various parts of the body as well. The owner shows a sticky feel to the glass of the instrument cluster of the driver. The USB ports of the vehicle are not working and the horn requires immense strength to work.
However, the most shocking part is the tweaks done to the transmission of the SUV. This Thar comes with an automatic transmission. After getting the SUV modified, the owner experienced an issue with the gears after 2 days. After taking the vehicle to the service centre, it was found that the bolt inside the gearbox has been replaced. The original bolt must've been lost by the car modifier and he cleverly put a different bold without informing the owner. It cost the owner Rs 13,000 just to get that fixed while the car modifier refused to pay. There are marks on the windows as well that are overtly visible.
You may also like: Mahindra Thar Premium Interior Modification is a MUST HAVE – VIDEO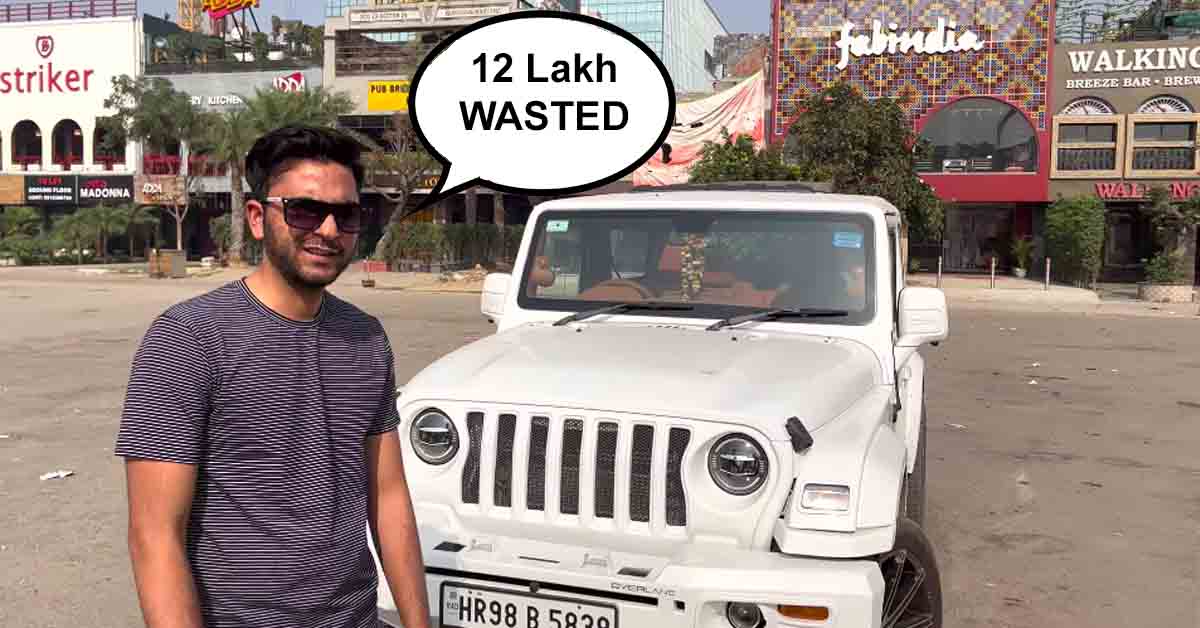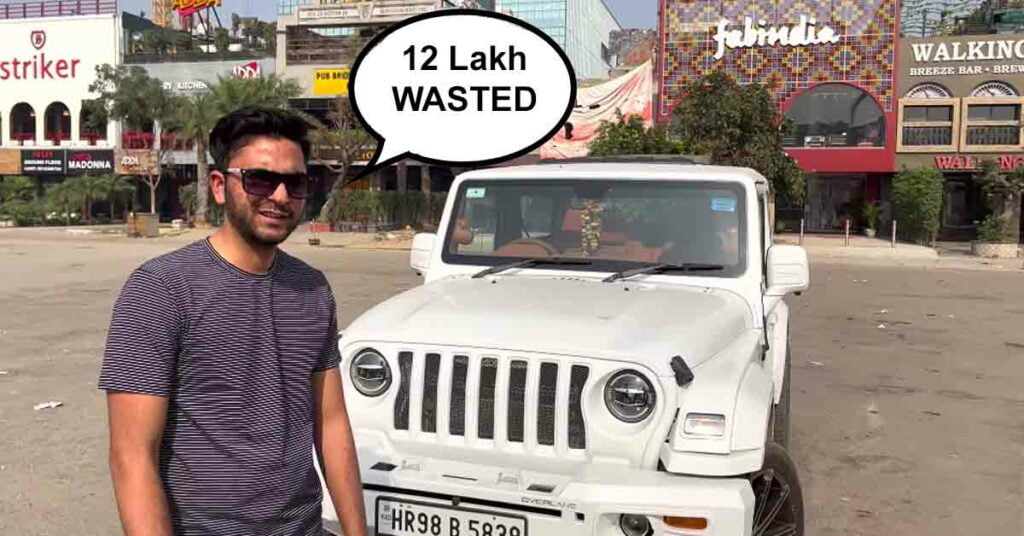 You may also like: Anand Mahindra Thanks PM Modi for Using Thar in His Latest Parade
We urge our readers to make sure that the guys you are taking your vehicle to, are experienced and trustworthy. If something like this were to happen to anyone, it could prove to be dangerous.
Join us for FREE NEWS Updates on our Whatsapp Community or our official telegram channel.