Sources confirm that Mahindra and Mahindra plans to bring in its under four meter version of Mahindra Verito saloon by end of March 2013. It will help Mahindra with the excise duty SOP benefits that government grants over sub four meter sedans. Also it will allow Mahindra to quote competitive prices for this model giving it an edge in sedan section. This news was further confirmed by Dr. Pawan Goenka while responding to Indianautoblog team on Twitter. He said that "I like it. The launch should happen before end of March 2013."
Verito CS will promise Mahindra a grand entry in the sedan section that was yet dominated by other majors like the Maruti Suzuki Dzire and Tata Indigo eCS. This model will be Mahindra's second submission after Quanto in sub four meters vehicles domain.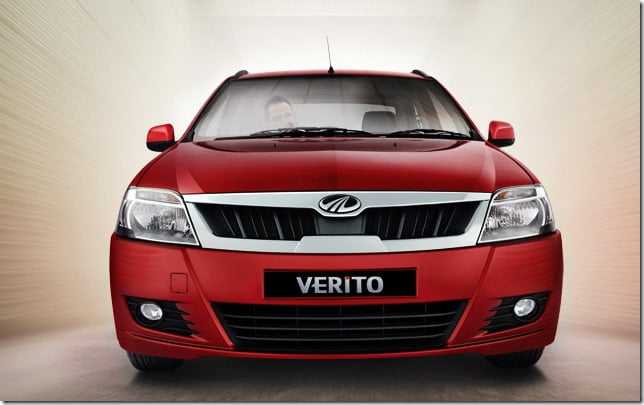 As far as looks are concerned, this mini version of Verito is expected to carry the same additional front features that were added to the original one during its last makeover. But larger changes are expected in the rear end and it seems Mahindra will revamp its boot and lamps. Along with the sides looks will also differentiate due to new dimensions. These features are will be the highlighting features differentiating the new Verito from its predecessor. It is for sure that Mahindra will reduce the boot but not hard to assume that interiors would most probably remain unchanged as that would be in synchrony with its 'lots inside for very little money' approach.
A highly judicious K9K diesel engine with 1.5 liter capacity will be powering Verito CS. This engine has a glorious history of powering some of most known diesel giants like Logan and presently encompasses almost all Nissan and Renault diesel models. Since this chopped model will be as heavy as the parent model so it is certain that Mahindra will use the same suspension setup.
The price can be assumed to be in the same price bracket of Rs.4.8 lakh to Rs.6.2 lakhs which will provide a favorable deal for cost-conscious customers.
Source- Twitter via IAB