Mahindra is planning to launch a new hatchback named Mahindra Verito Vibe which is designed on Verito's platform. It is being said that Mahindra is planning this move in order to take over other hatchbacks in the market such as Maruti Swift, Hyundai i20, Volkswagen Polo, and others. The diesel version of the new Mahindra hatchback that has been named as Vibe will be given a competitive price tag. The car will be priced around Rs. 5 lakh.
Updated on 5th June 2013
With the launch just minutes away, there are some more pre-launch photos of the Verito Vibe doing the rounds of the interweb. Check them out below: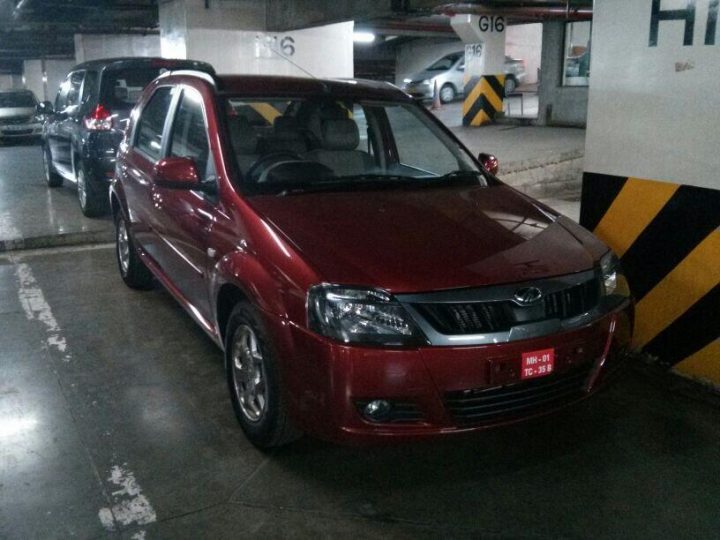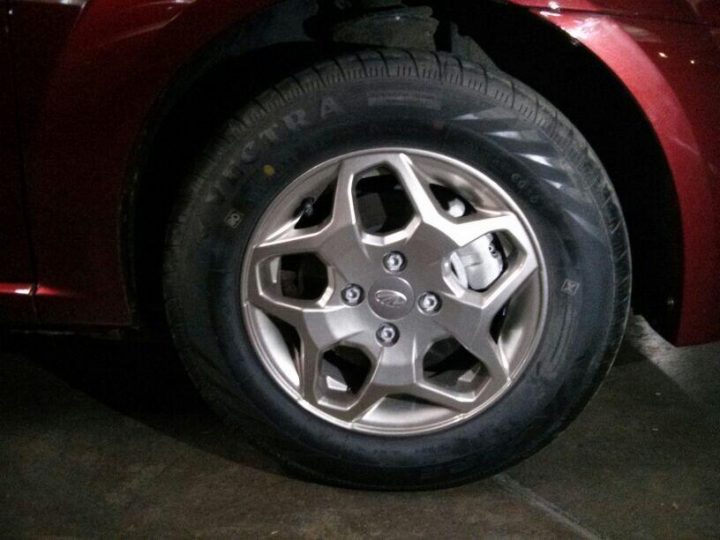 photo source: OD on Twitter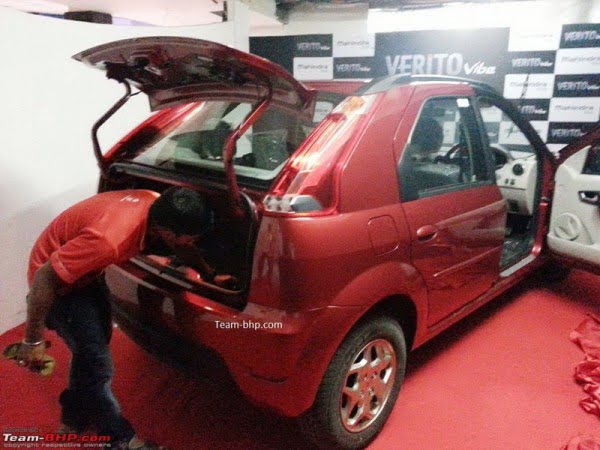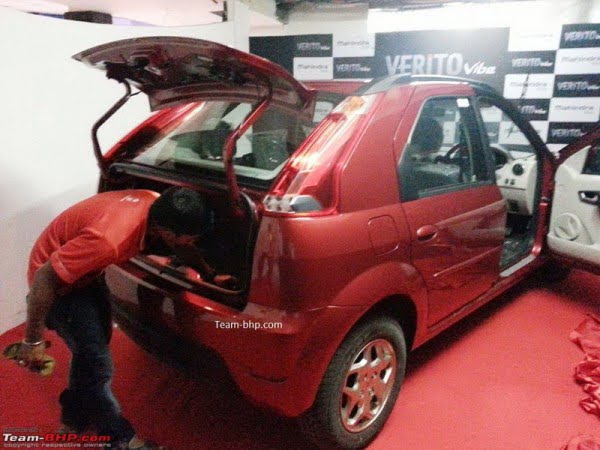 photo source: Team-BHP
Updated on 4th June 2013
Mahindra has teased the Verito Vibe on the Logan/Verito Facebook page. The post shows the silhouette of the Vibe and also says that it will be a car with a large boot. Check out the teaser image and some other spy shots below: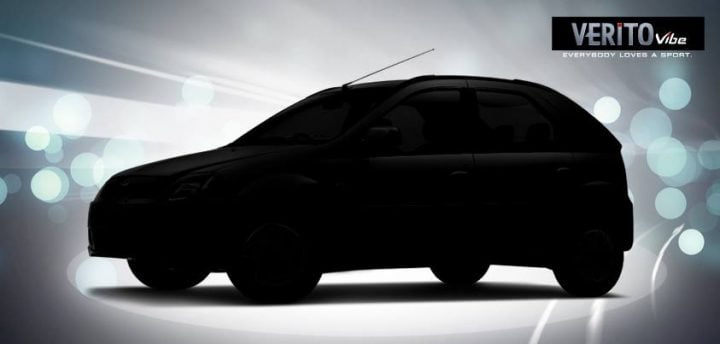 photo source: Mahindra Verito/Logan FB page
The following shots were shot during the making of the TV commercial of the Vibe, and were released by Indian Autos Blog.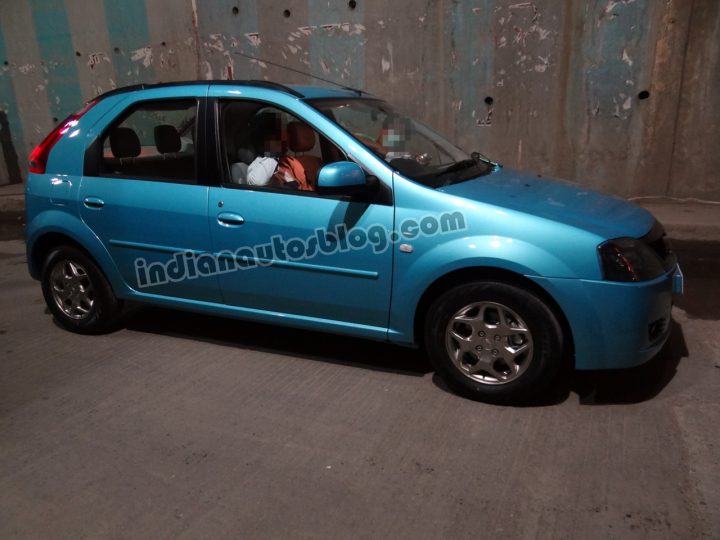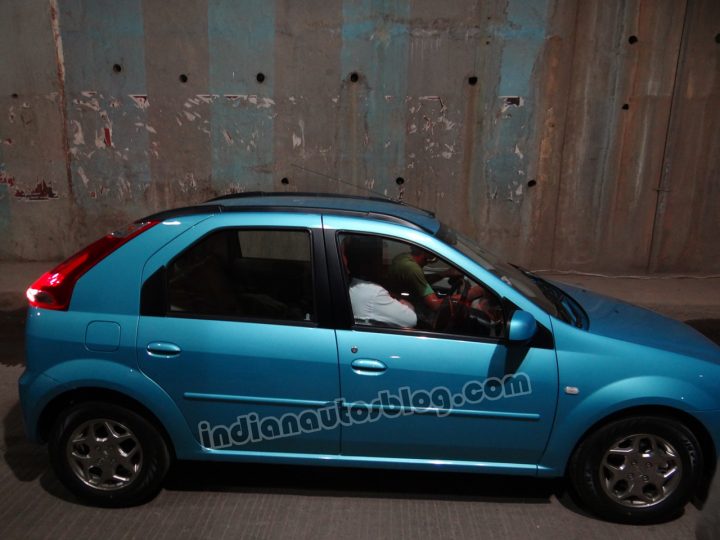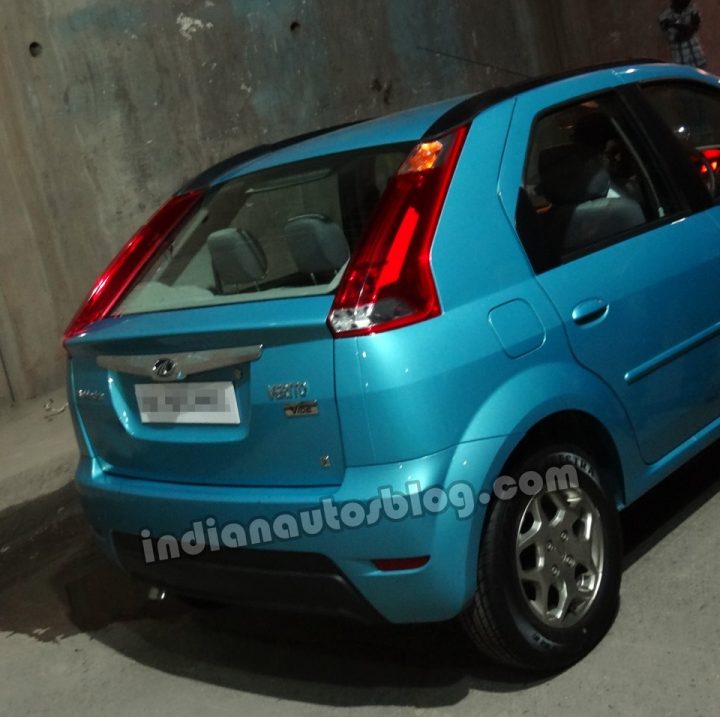 The Verito Vibe will be launched on 5th June, and we will bring you all the details from the launch as they happen. Stay tuned.
photo source: IAB
Updated on 29th May 2013
The Mahindra Verito Vibe will be launched officially on 5th June 2013. The Vibe has already been shipped to many Mahindra dealers, and is expected be a rival to the likes of the Maruti Swift or the Ford Figo. It is expected that the car will only be sold with a diesel engine, stay tuned for more details.
photo source: TAI
Updated on 16th April 2013
The Chief Executive of Mahindra and Mahindra automotive, Pravin Shah, said that their entry in the compact car segment has given them an opportunity to learn the ins and outs of Indian car market and now they plan to expand their customer base over there.
The Vibe will bear the same power source as was adorned by Verito – a Renault 1.5 liter diesel engine. The length of the car will be under four meter that will help its maker avail excise duty reduction of 12 percent. The cars larger than that need to pay excise duty worth 24-27 percent.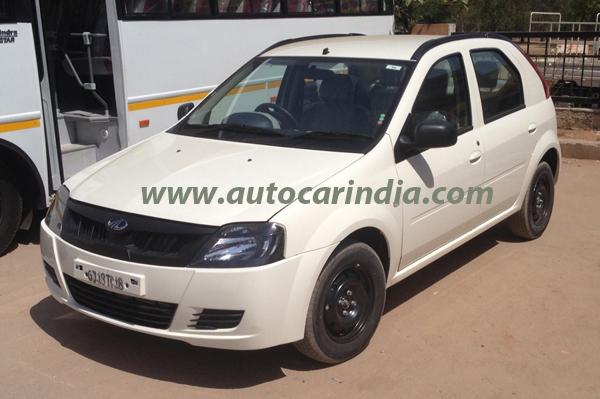 Mahindra and Mahindra again launched its two models Verito and Logan after it separated from Renault. A revised version of Verito was last seen in the month of August, 2012. Till now, the largest maker of utility vehicles in India has managed to trade at least 1500 units of Verito every month. As per industry critics, Mahindra is entering other segments in order to lessen its dependency on utility segment. The utility segment at present is responsible for 45 percent of Mahindra's revenue. This segment also include commercial vehicles and pickups as well. As per market share, the company presently holds 47 percent of utility segment of India.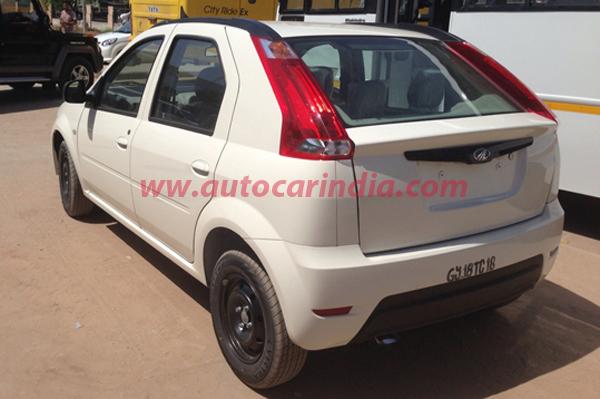 As VG Ramakrishnan, MD of Frost & Sullivan consultancy, added that The Verito platform is helping Mahindra in launching new products to get extra volumes of vehicles. Mahindra cannot be a big player in car segment as that motive requires huge amount of investment.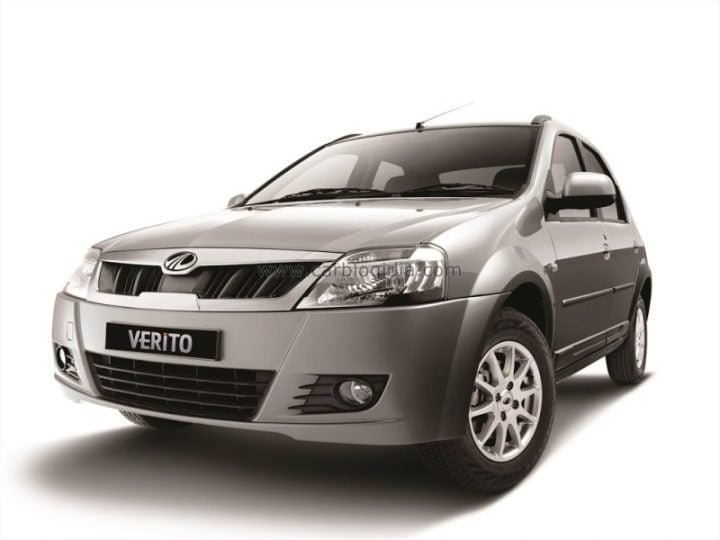 The upcoming car development, design, and style credits go completely to Mahindra & Mahindra engineers. During the period of last two months, Mahindra car sales fell by 12 % and came down to just 14, 133 units while the trade figures of utility vehicles increased by 32 percent and reached a figure of 2.39 lakh units. The downfall in car sales came due to the economic crisis through which Indian economy is passing at present.
image credits- ACI