While both Mahindra XUV300 and Tata Harrier are pretty safe cars, it's only the former that has been tested by G-NCAP
Tata Motors has time and again been recognized as the manufacturer of some of the safest vehicles out there. Even the cheapest model in its portfolio, the Tiago, has received a 4-star score from G-NCAP, thereby hinting at a great crashworthiness while other models, like the Altroz, Nexon and Punch, boast of a 5-star rating. Still, though, the Tata Harrier and Safari are yet to be tested by the NCAP and don't have any great safety rating to boast of. On the other hand, most of the new models from Mahindra have a great NCAP score to speak of. The XUV300, for instance, outdid the Nexon in the Global-NCAP tests and has a 5-star crash rating. A recently accident between the baby XUV and the Tata flagship shows how the two vehicles perform in a collision.
Mahindra XUV300 vs Tata Safari Accident
The recent accident between the XUV300 and the Safari took place in the Kapurthala area of Lucknow, Uttar Pradesh. In this accident, a white-coloured baby-XUV read-rends a Safari, thereby leaving the posterior of the larger SUV damaged On the other hand, the XUV300 doesn't scoe any damage to speak of. The accident took place when the Safari came to a sudden halt but the XUV300 user couldn't brake on time. Fortunately, no one was hurt in this mishap but the Harrier-based SUV has sustained some damage. The XUV though, has remained unaffected.
While it's not the wisest of the options to state the Mahindra XUV300 to be safer than the Tata Safari, this accident surely raises a few eyebrows. Also, going by the fact that the front-end of the vehicle tends to have more crumple zones than the rear, it's surprising that the front-end of the XUV has remained scratchless while the Safari will surely need to visit a service centre to come back into shape.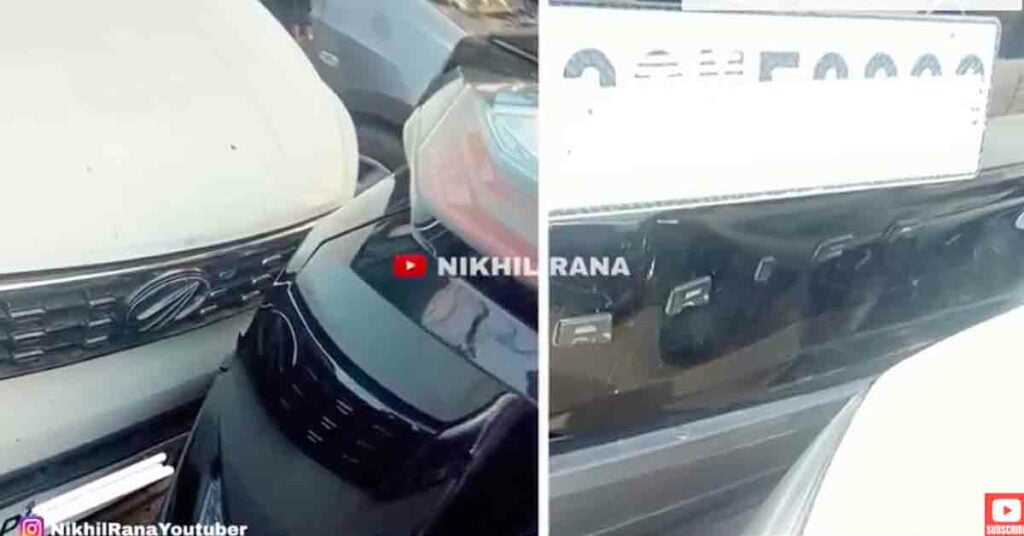 Earlier this month, prices of all models of the Mahindra XUV300 were hiked yet again. TThe Mahindra XUV300 was launched in the Indian market in February 2019. It comes in two powertrain options – a 1.2-liter three-cylinder petrol engine (109bhp and 200Nm of torque) and a 1.5-liter four-cylinder diesel engine (115bhp and 300Nm of torque). The Mahindra XUV300 Petrol variants now start at Rs 8,41,499 for the W4 P DSAT Silver. The top-end model (W8 OPT AMY P Dual-tone Red Rage) is now available at Rs 16,64,098. On the other hand, the Diesel models will cost you even more. The base model (W4 D DSAT Silver) is priced at Rs 9,60,299.
Join our official telegram channel for free latest updates and follow us on Google News here.