The XUV700 replaces the XUV500 in the Indian automobile market. It makes sense to watch the reaction of an XUV500 owner on the changes to the XUV700.
This is an interesting video that captures the reaction of a Mahindra XUV500 owner after seeing the XUV700. The XUV700 has gained massive traction which is also reflected in some unprecedented booking numbers. In a matter of one month after launch, the Mahindra XUV700 has garnered over 70,000 bookings which is beyond impressive for a vehicle of this segment. The Indian carmaker is struggling to fulfil demand because of the semiconductor supply shortage and the waiting times have exceeded 15-18 months in some cases. Let us check out what this XUV enthusiast thinks of the XUV700.
Mahindra XUV500 Owner Reacts To XUV700
The man in the video starts by explaining that he has driven his XUV500 over 60,000 km in mere 4 years. He has not faced any issues with his SUV in terms of performance or service. However, he feels that the prices of spare parts could be lower. While talking about the XUV700, he is mightily impressed by the luxurious interiors of the vehicle. He feels that the cabin gives the vibe of a German luxury car. In terms of the driving experience, he mentions that the steering is light, there is not a lot of body roll, the ride quality is great as the bumps on the roads are effortlessly absorbed by the SUV. There is a lot of refinement as well. However, if one wants to opt for the top diesel trim, the price could be a cause for worry for many. Also, a long waiting time is something to be considered too. He feels if you really love the car, then it is worth the wait and the money.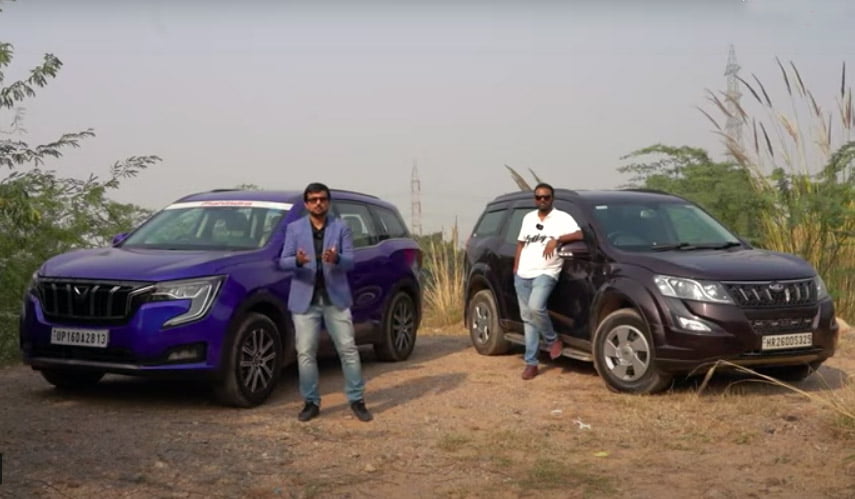 Mahindra XUV700 Specs
The Mahindra XUV700 comes with a 2.0-litre turbocharged petrol unit that churns out a maximum power of 200 PS and a peak torque of 380 Nm. Meanwhile, the Diesel engine is available in multiple states of tune. The lower versions get 155 PS and 360 Nm, while the higher positioned models benefit from 185 PS and 420 Nm (450 Nm in automatic variant). Both the petrol and diesel engine variants will be available with 6-speed manual and automatic transmission choices. The prices range between Rs 12.49 lakh and Rs 22.99 lakh, ex-showroom. The direct rivals include the likes of Tata Safari, MG Hector Plus and Hyundai Alcazar in the 7-seat configurations.