Here are the latest on-road prices quoted by the dealers for the Mahindra XUV700 along with some accessories. The XUV700 is launched in its full glory. The prices for the entire lineup are out. The mid-size SUV is all set to shake the entire segment. This applied to both, 5-seat and 7-seat versions. This, essentially, challenges the likes of Creta, Seltos, Hector, Harrier, Alcazar, Safari and Hector Plus. It is an ambitious plan and we will have to wait to see how things pan out for the mid-size SUV segment, in general, and Mahindra XUV700, in particular. Some dealers are quoting some bizarre prices for the Mahindra XUV700 by pushing for accessories along with their own insurance policies. Here are the details of one such scenario.
Also read: Pakistani Couple Reacts To Top 7 Reasons To Buy Mahindra XUV700!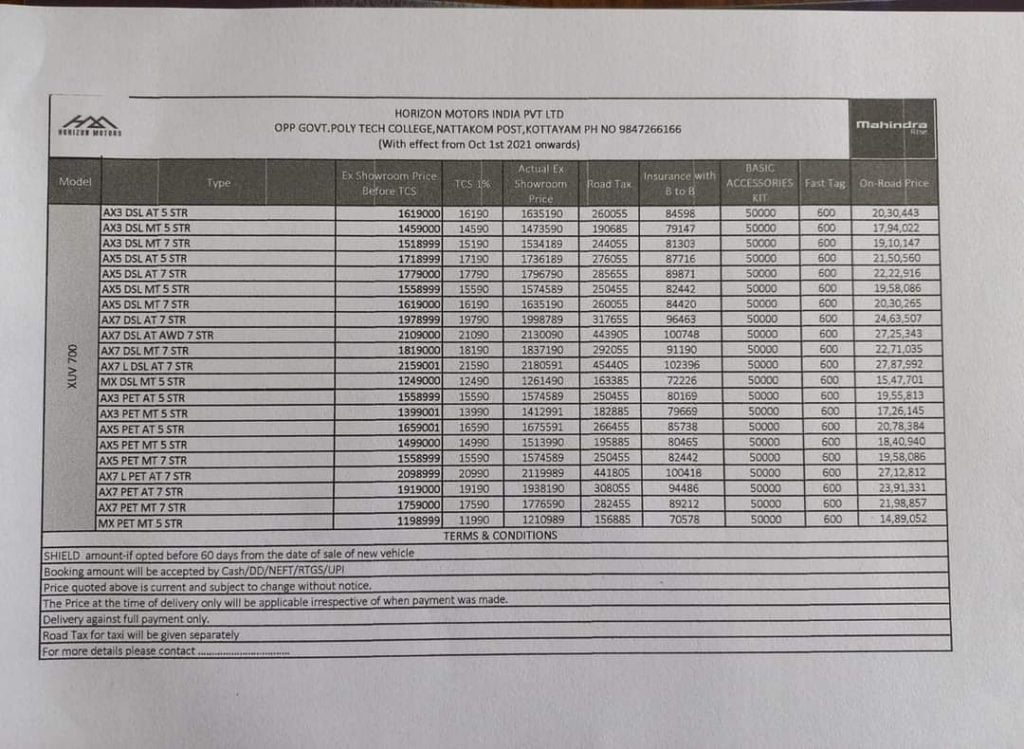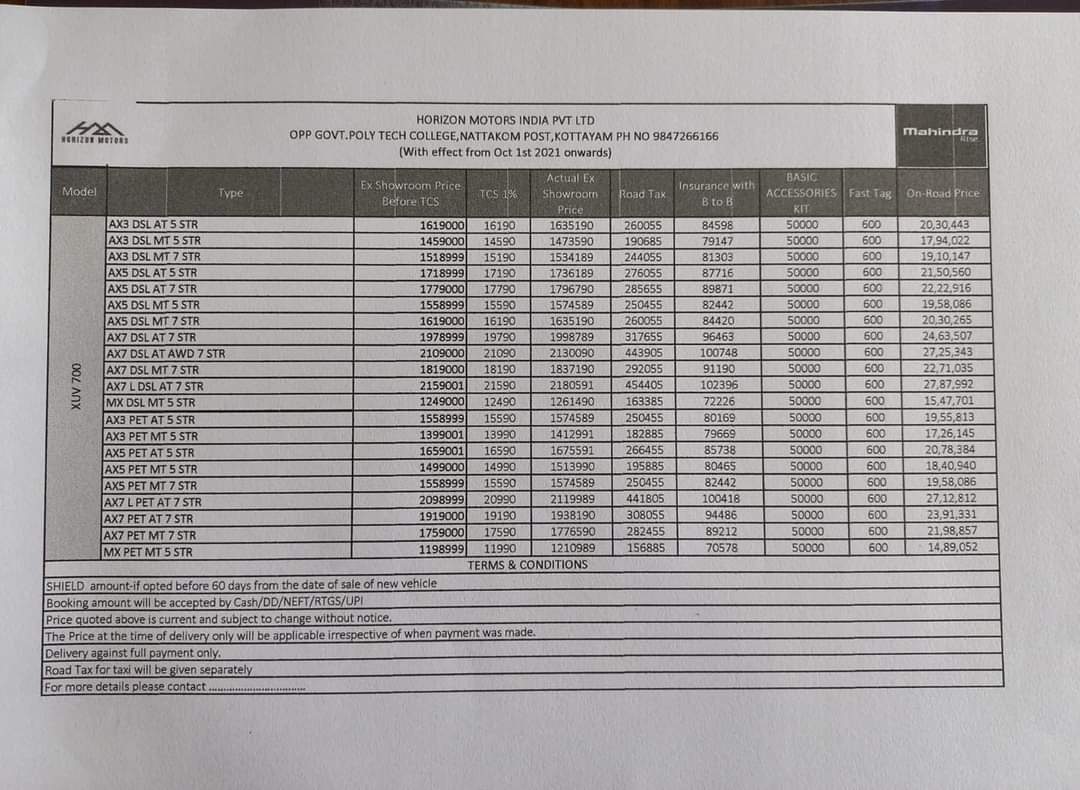 Dealers Pushing for Mahindra XUV700 Accessories
This image clearly states the exact amount of every variant available of the Mahindra XUV700. As is also clear from the image, rates are from a dealership in Kerala. The exact amounts include the Ex-showroom price, TCS, Insurance, Road Tax, Fast Tag and Accessories. Basically, you don't have much choice in the matter. You have to buy the accessories package and the insurance from the dealership itself. Now, this becomes a huge issue because one can easily get the same insurance cover at 50% lower prices outside. Also, the accessories might not be to everyone's liking. But this dealership is shoving it down your throat. This seems a bit unfair. The customers are torn between buying the insurance from the dealer or outside because some dealers, later on, reject the cashless claims if the insurance is not bought from them.
Also read: Mahindra XUV700 AX7 AWD Gets Luxury Pack, Still Cheaper Than Tata Safari Gold Edition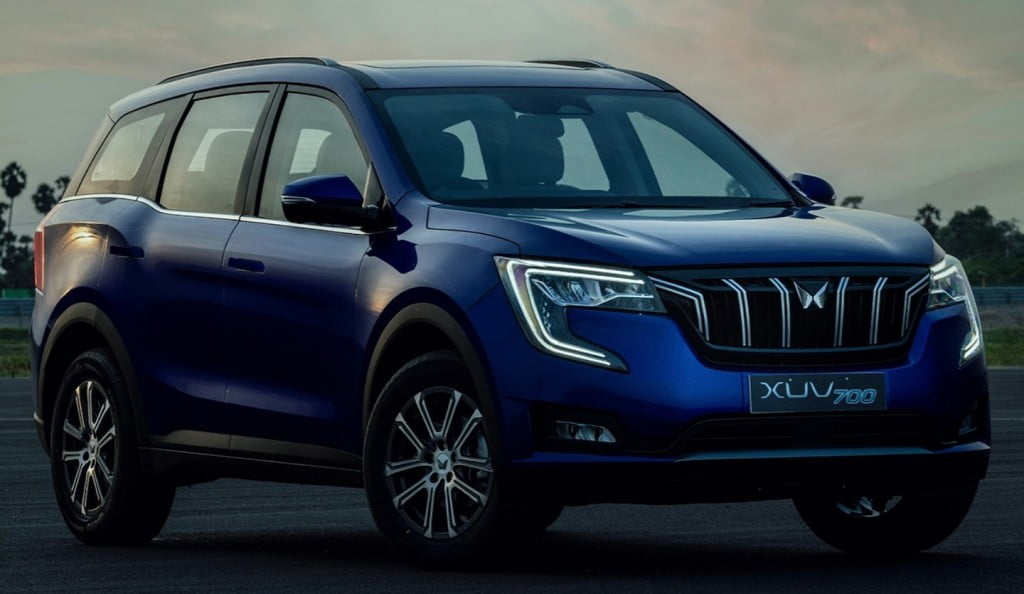 Also read: Mahindra XUV700 Smart Door Handles Leave People Confused
This becomes a critical issue for potential customers. According to this rate list, the top trim in the diesel variant is the AX7 AWD AT variant which will set you back by a whopping Rs 27.87 lakh, on-road. Similarly, in the case of petrol variants, the top trim is the AX7 AT that costs Rs 27.12 lakh, on-road. These are some insane numbers and the customers could've saved quite a huge sum if they don't take the accessories and insurance from the dealership. However, we will have to wait to see how other dealers across the country handle it. The official bookings will commence from October 7 onwards. The dates for deliveries will be announced on October 10, 2021.
Join our official telegram channel for free latest updates and follow us on Google News here.