Now, it is not every day that an Indian vehicle gets compared to one of the German luxury cars in terms of performance. Check out this unique comparison.
In one of a kind analysis, the Mahindra XUV700 has been compared to a BMW 5 Series. Now, the XUV700 boasts the most powerful engine in the segment. The performance of the mid-size SUV has been applauded by many enthusiasts and experts along with the customers. But is it really capable of challenging a vehicle that has been one of the leaders in the performance segment for decades now? Well, you have to drive both these to really get an idea of how comparable the performances of both these vehicles are. Also, we understand that comparing a bulky mid-size SUV with a sports sedan may not be apples to apples comparison. But this is what the owner of the XUV700 did and feels.
Also read: Mahindra XUV700 Buyers Baffled By The Arrival of Their SUV Before The Delivery Date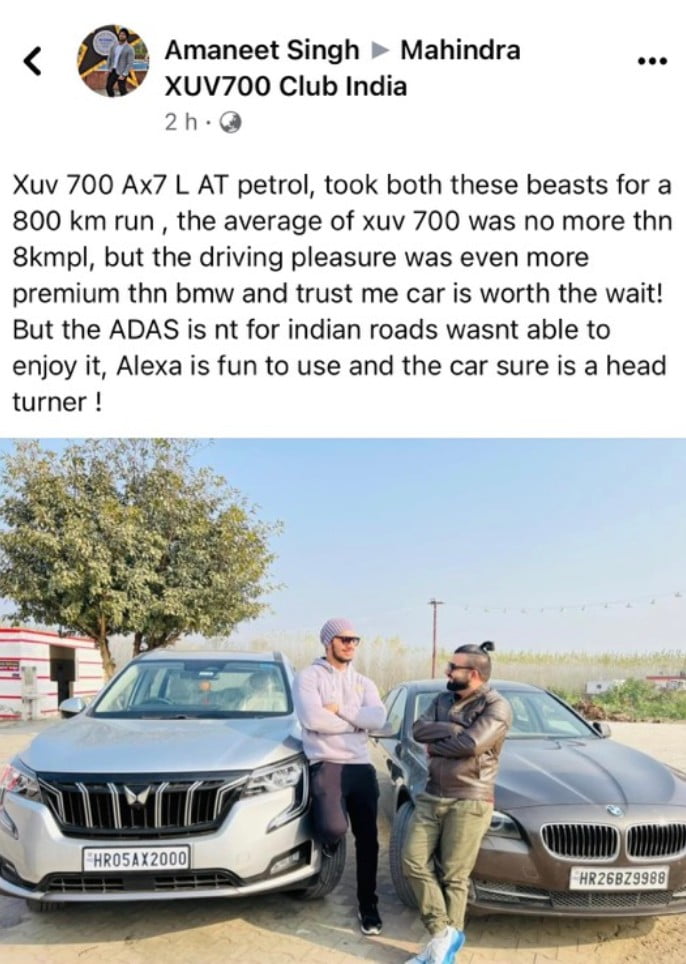 Mahindra XUV700 Compared To A BMW 5 Series
A certain Amaneet Singh post this story on the Mahindra XUV700 Club India page on Facebook. He gives quite a few insights into the features and performance of the AX7 L AT version of the SUV. He did an 800 km run in both these cars. He claims that the performance of the XUV700 was right up there with the BMW but the mileage that he was able to squeeze out was a mere 8 km/l. This could be possible when you drive the turbo petrol engine in a spirited manner. Also, he believes that the ADAS features are not quite appropriate for the Indian roads. This is true because we know that the lane markings and traffic signs are not found everywhere on our roads apart from the highways. Thirdly, the Alexa is quite practical and useful while driving as the driver doesn't have to take the eyes off the road. The looks and size of the SUV surely mean that the XUV700 will get the heads to turn while driving.
Also read: Mahindra XUV700 Reportedly Getting Important Updates in 1st Service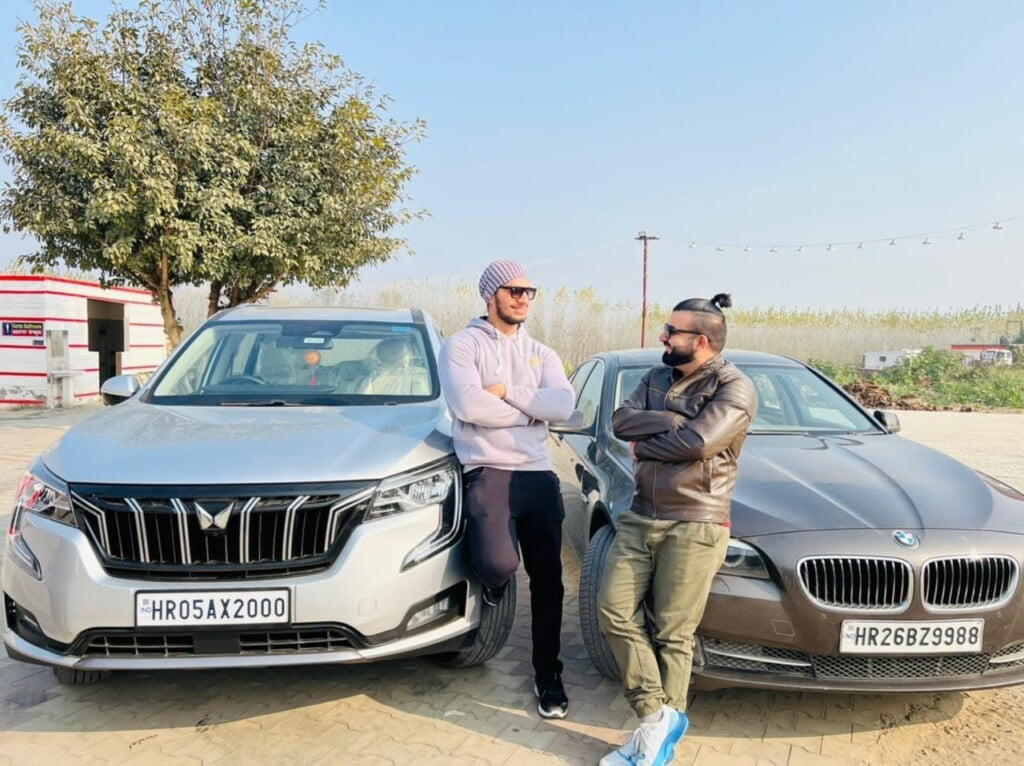 Specs
The Mahindra XUV700 comes with a 2.0-litre turbocharged petrol unit that churns out a maximum power of 200 PS and a peak torque of 380 Nm. Meanwhile, the Diesel engine is available in multiple states of tune. The lower versions get 155 PS and 360 Nm, while the higher positioned models benefit from 185 PS and 420 Nm (450 Nm in automatic variant). Both the petrol and diesel engine variants will be available with 6-speed manual and automatic transmission choices. The prices range between Rs 12.49 lakh and Rs 22.99 lakh, ex-showroom. The direct rivals include the likes of Tata Safari, MG Hector Plus and Hyundai Alcazar in the 7-seat configurations.
Also read: Tata Harrier vs Mahindra XUV700 Lock Horns in Drag Race!