We have seen how passionate truck drivers can be as seen in this video.
This man has been living and trucking for 30 years.
He has equipped his truck with all the amenities required for living out of it.
This man from the USA has been living in his truck for 30 years. He is a trucker who has spent a large portion of his life out on the road. With such a unique experience, he has tons of advice for newcomers in the trucking industry. There is no substitute for experience. This interview has been recorded by Mutha Trucker – Official Trucking Channel on YouTube. The YouTuber interacts with a man called Joe who is more than happy to share his experiences on the road.
You may also like: Tips For Passing the USA Driving Test for Indian Students
You may also like: Indian Truck Owner in USA Shares His Income Details
You may also like: Indian Drives Toyota Tacoma From USA to India – 13500 km in 53 Days!
USA Man Living in his Truck for 30 Years
As suggested by the title of the YouTube channel, it features content around trucking from all across the globe, but primarily in the USA. This time around, the team has caught up with a passionate trucker, Joe. He was a mechanic back when he was around 18 years of age. While fixing trucks, he taught himself how to drive one. He got a driver's licence and went full-time into trucking. At some point in his career, he owned a fleet of 5 trucks. But he gave it up because it was too hectic to manage.
You may also like: 10 Best Car Insurance Companies in the USA
Instead, in fact, he continued being a trucker as he enjoyed it way too much. What is most impressive is the fact even after 30 years of doing this, he still loves it and plans to retire only in the next 5 years. Taking the YouTuber inside the truck, Joe showcases just how comfortable he has made his truck in order to live in it. That is the reason he has been able to live for 30 years in it. Of course, he has a family and he goes back to them. But while he is on the road, his truck is a comfortable place to be in.
You may also like: Indian Reveals Income at Gas Station in the USA
Interior of the Truck
Moving inside the truck reveals a setting that encompasses all the facilities one would find at home. There is a full-size refrigerator with a freezer, a complete oven in which you could even grille, central air conditioning with remote control, satellite TV, a 43-inch flat screen television, running hot and cold water, a kitchenette, a shower, a toiler, a full-sized bed, a table and a chair and a comfortable overall environment. A lot of people can take inspiration from this guy.
You may also like: These 10 LEGENDARY Cars Are ILLEGAL In the USA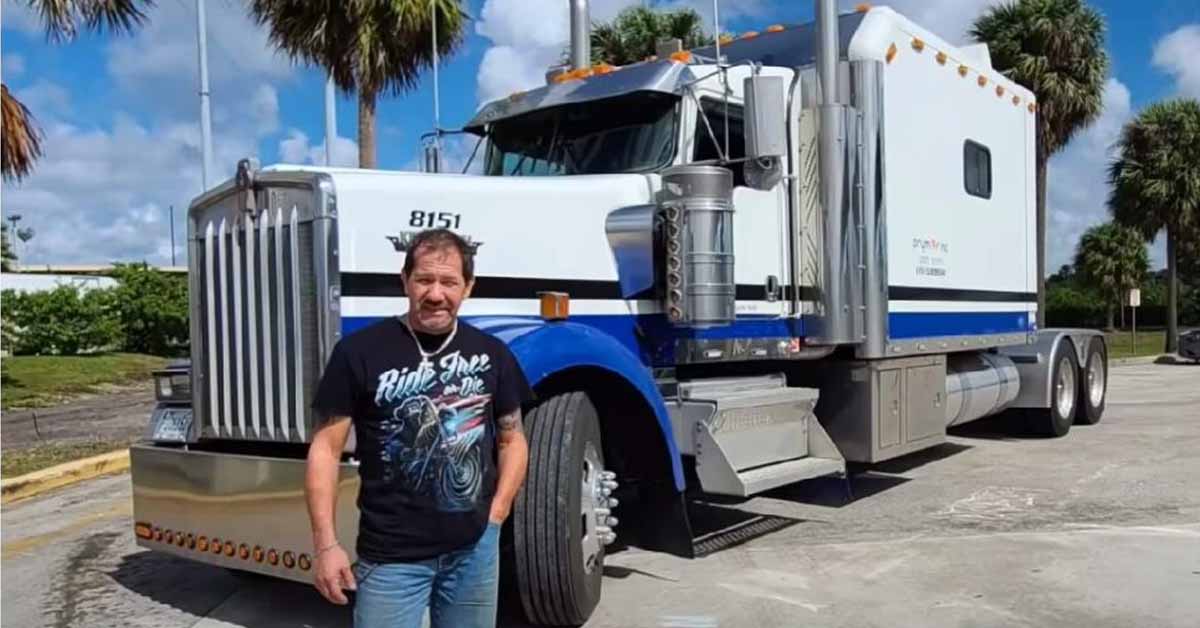 Disclaimer- The embedded videos/ external content is/are being used as a convenience and for informational purposes only; they do not constitute an endorsement or approval by Car Blog India of any of the products, services, and /or opinions of the corporation or organization or individual. Car Blog India bears no responsibility for the accuracy, legality, and/or content of the external site or for that of subsequent external videos/ external content. Contact the external publisher for answers to questions regarding its content.
Join us for FREE NEWS Updates on our Whatsapp Community or our official telegram channel.