After achieving success in the most of the countries, Maruti Suzuki's Alto 800 is all set to embrace the Algerian market. Since its launch Maruti Suzuki has successfully sold nearly to half a million units of the Maruti Alto 800 which is already a hit in Indian market. The company soon will be launching Alto 800 in Algeria. The car will be launched under the badge of Suzuki and will be promoted as a higher model of Maruti 800. Maruti 800 was a huge success in Algeria and was on pinnacle in terms of sales for many years until the company stopped the production of their all time favourite Maruti 800 in 2012. African market has always been a high potential zone for Indian car makers because of the similar economic conditions. Suzuki would be unveiling Alto 800 in March 2013 during the Algiers Motor Show.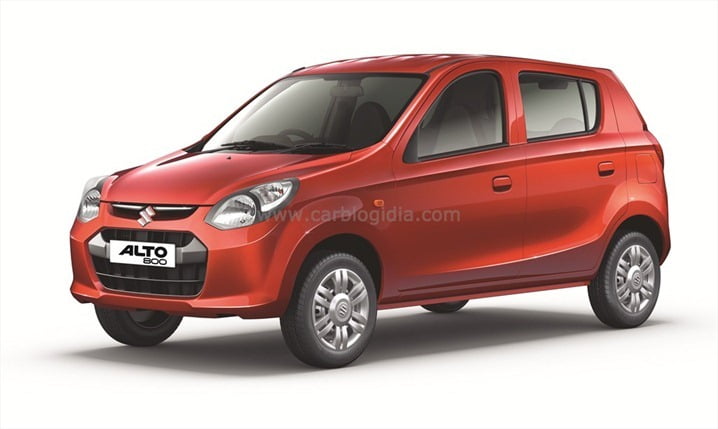 Maruti Suzuki does not have any manufacturing plant in the North African country owing to which they export their cars as Completely Built Unit (CBU). The company has decided not to do any alterations in Alto 800 for the Algerian market and will be offering similar to one in India. The Alto 800 comes with the 3 cylinder 796cc petrol motor under the hood. The car's engine is thoroughly worked on to improve the mileage and performance of the car than the previous motor which was offered in Maruti 800. The Alto 800 produces a maximum power of 48.7 PS and a peak torque of 67 Nm, which is good enough for the car of this segment for pushing it to130kmph. For the time being Maruti Suzuki is not launching the CNG
variant in Algeria as first they are planning to set up the manufacturing facility in the African country which will allow them to offer lower pricing to the local market.
Steeping on from the basic Alto F8D, Alto 800 has spacious interiors and will be an attraction for those car buyers who previously had issues with its congested seating space. Maruti Suzuki has tried best on its grounds to make it appropriate according to the people of not only nationwide but world.
source- Auto-ulilitaire via IAB