In this article, we explain to you what are CBU and CKD cars and what is the difference between them. While CBU means Completely Built Units and CKD means Completely Knocked Down Units. CBUs are costlier than CKD units. Read ahead to know the difference between both of them. 
Completely Built Units (CBU) refers to several imported cars and bikes which are direct bought in ready shape for its sale. The whole car has to be booked and an order has to be placed for you to buy it. It certainly demands very high charges like Excise duty and such. High-end cars like Mclaren, several Ferraris, even the Maybach is a CBU unit. On the other hand, Completely Knocked Down Units refers to high-end cars whose parts are officially imported from foreign countries and are assembled in the selling country. CKD cars in India include Renault Fluence, Jaguar's XE, XF, XJ, Land Rover's Evoque, Discovery Sport, and many others. CKD units are generally cheaper than the CBU units because of the local manufacturing leading to evasion of certain taxes. However, most of the supercars and superbikes are CBU units in India. Read ahead to know more about them.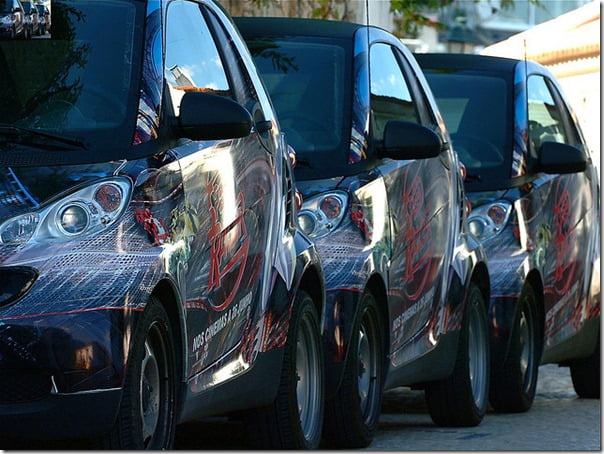 What Is CBU – Completely Built Unit
A completely built unit is the terminology when a car/bike is imported/exported to/from some other country as a complete car fully assembled. These automobiles do not require an assembly before they can be sold out to the buyers in the target country's markets. Most of the imported cars and bikes in India come as a CBU.
What Is CKD – Completely Knocked Down
Completely knocked down car/bike is one which is imported or exported in parts and not as one assembled unit. Such units are first sent to an assembly plant in the target country where all these parts are assembled and one complete vehicle is made using the imported components. These kinds of units generate employment in the target country as more machinery and manpower investment is needed to assemble the components to make the vehicle.
What's The Difference: CBU Vs CKD
CBU and CKD do not differ much in terms of technological sense except for the fact that CBU cars/bikes/vehicles are assembled in the same country where they originate and then exported to the target country. CKD cars/bikes/vehicles are assembled in the target country where all the parts of the vehicles are assembled and then sold to the end customers.
When talking from the Indian perspective, CBU and CKD have a sharp difference in the import duties. At present, the import duties on a CBU vehicle coming to India from abroad is liable for an import duty of nearly 110% while the CKD attracts 60% duty. This sharp difference is strategically kept like this because CBU does not create as much of revenues and employment for the target country (India in this case). A CKD, when assembled in the target country, requires technology, infrastructure and manpower investment which generates business and employment opportunities in the target country, which is why it is motivated.
Join our official telegram channel for free latest updates and follow us on Google News here.