Modern car buyers are heading to aftermarket modifiers to get their vehicles to look unique. However, it is not every time that it works well.
In this video, a Maruti Baleno owner and YouTuber highlights some of the critical aspects of the aftermarket mods industry. Such modifications could have undesired effects on the car in the long run which might be concealed in the glamour of the new modifications at first. That is exactly what this YouTuber went through and is currently experiencing the long term negative impact that modifications had on his Baleno. Let us glance through the details of this entire saga.
You may also like: New Maruti Baleno Cross Visualised as Honda WRV Rival
You may also like: Genuine Accessories for 2022 Maruti Baleno Detailed with Prices
Maruti Baleno Aftermarket Mods
In the previous vlog, the YouTuber had shared his entire interaction and experience with the car modifier in Karol Bagh. It is a prominent shop where a lot of people come to make their cars look unique in any way possible. He also went there to get the interior cabin modified including custom upholstery for seats, roof, side pillars, gear housing and door panels. He chose a beige and green colour combination to stand out from the crowd. However, after only a few months the shortcomings of this endeavour began to show.
In the video, the YouTuber looks visibly irritated and annoyed with the condition of his car. He begins the video by showing that the request sensors on the door handles of his Baleno have stopped working since the day he got his car modified. Then he takes the camera inside the car to show the mess that has been created after the modifications. The stitching around the gear lever and armrest is torn. The panel of the side pillar has come out after the locks were broken. The velvet roof that was installed in the car was hanging loose which is clearly visible in the video. The material has started to come off from various parts including the roof and rear side pillars.
You may also like: First-Ever Maruti Baleno With Wood Trim for Interior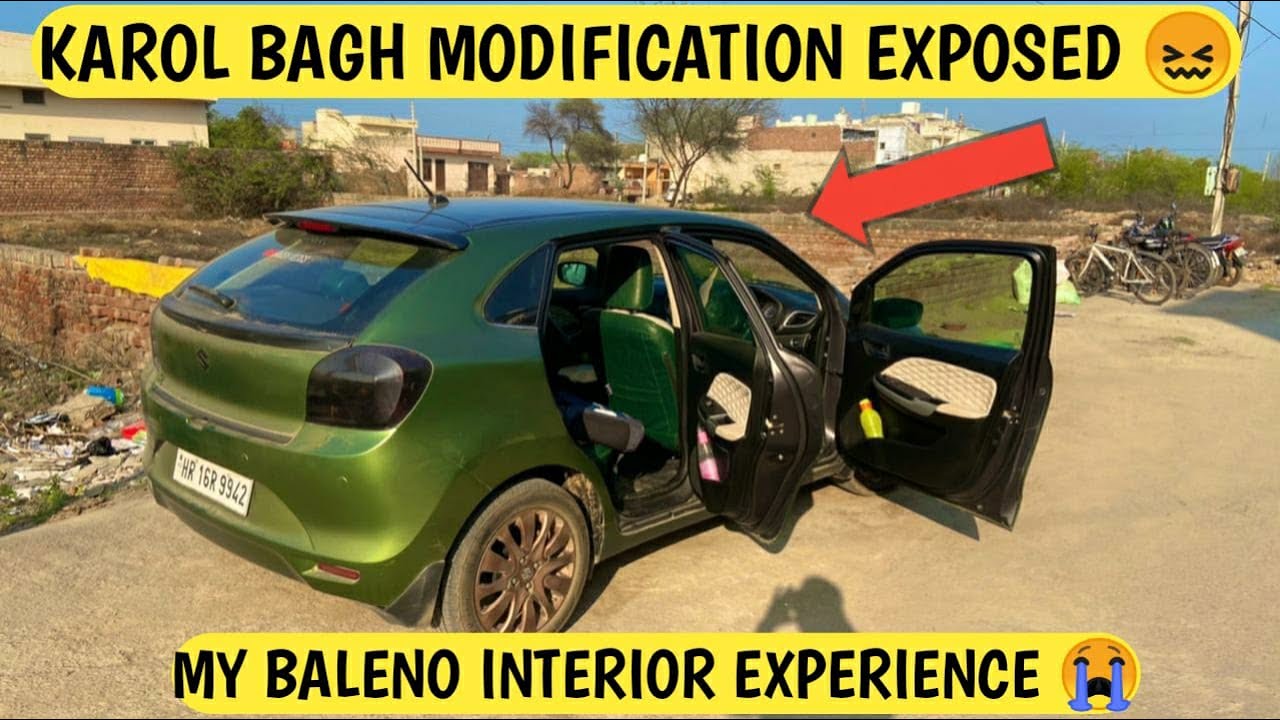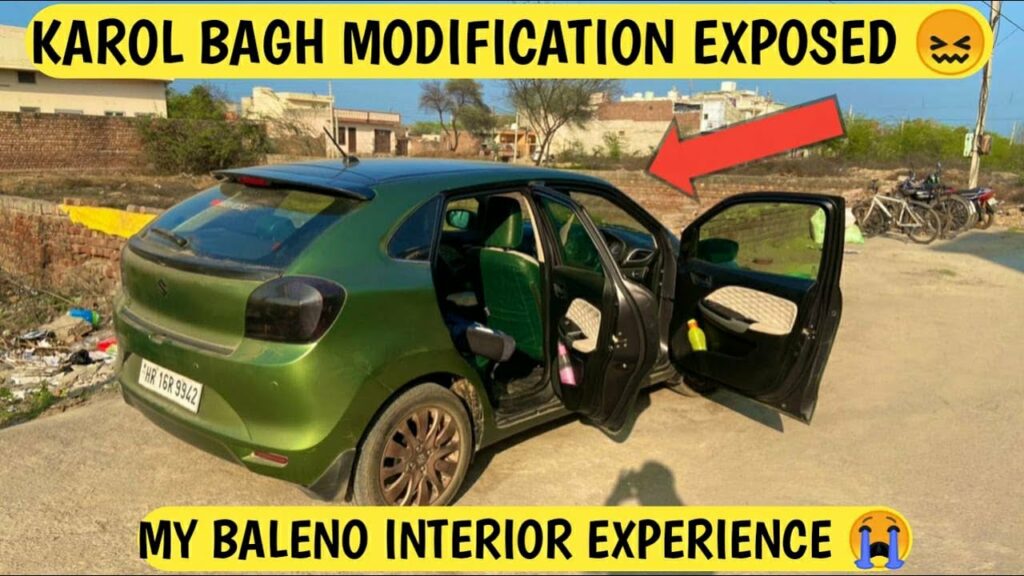 To add to the woes of the YouTuber, the entire car experiences squeaking sounds while driving. This indicates that the entire fit and finish at the car shop was not done properly. Because the door panels and electrical circuits were taken apart during the installation of the modifying materials, to put them back the way they were before gets hard. The lack of professional staff doesn't help either. In the end, the YouTuber urges people to make sure that they visit authorised or experienced car shops so that they don't have to face such issues later on.
Join us for FREE NEWS Updates on our Whatsapp Community or our official telegram channel.