According to this leaked internal letter, Maruti Suzuki might experience a 60% drop in production capacity this month. The reason for this is the electronics shortage, particularly the semiconductor supply. Maruti is not the first OEM to suffer the adverse consequences of the semiconductor shortage. The likes of Mahindra and Honda have already suffered production decline earlier owing to the same cause. As a matter of fact, the semiconductor shortage is a global phenomenon and spread across various industries. Consumer electronics being the major one. In fact, the semiconductors were consumed in the consumer appliances due to the increased need during the lockdowns. The automobile industry requires a relatively small amount of semiconductors and hence, suffered the brunt of the consequences. We can hope that the production of the semiconductors and the supply will resume soon.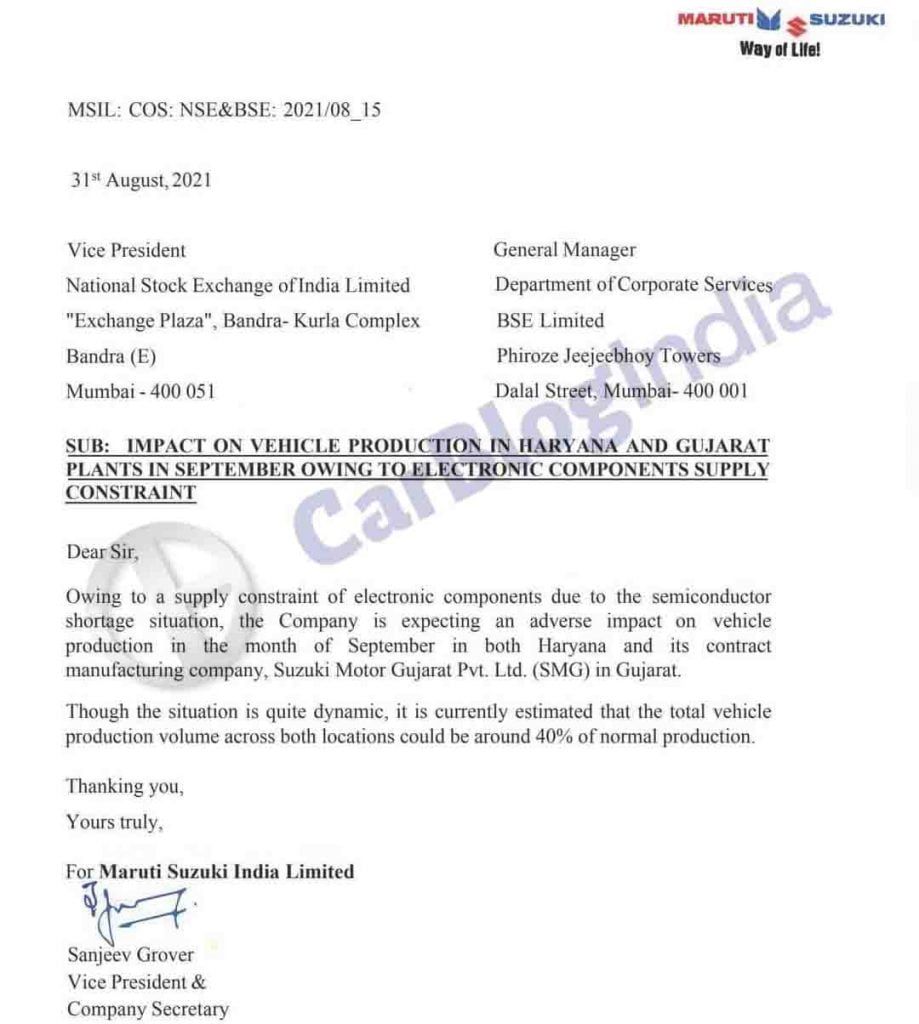 Also read: Upcoming Maruti Baleno Facelift Spied Parked With Current Model
Maruti Suzuki Production Drop
Sanjeev Grover, Vice President and Company Secretary, wrote a letter to the Vice President and General Manager of NSE (National Stock Exchange) and BSE (Bombay Stock Exchange) respectively mentioning the problem that Maruti Suzuki is facing at the moment. He indicates that both the production plants in Haryana and Gujarat will suffer production losses due to the semiconductor shortage. These electronic component constraints will likely reduce the overall production capacity of Maruti to 40% of the full capacity.
Also read: BEWARE of Maruti Suzuki 40th Anniversary Celebration Scam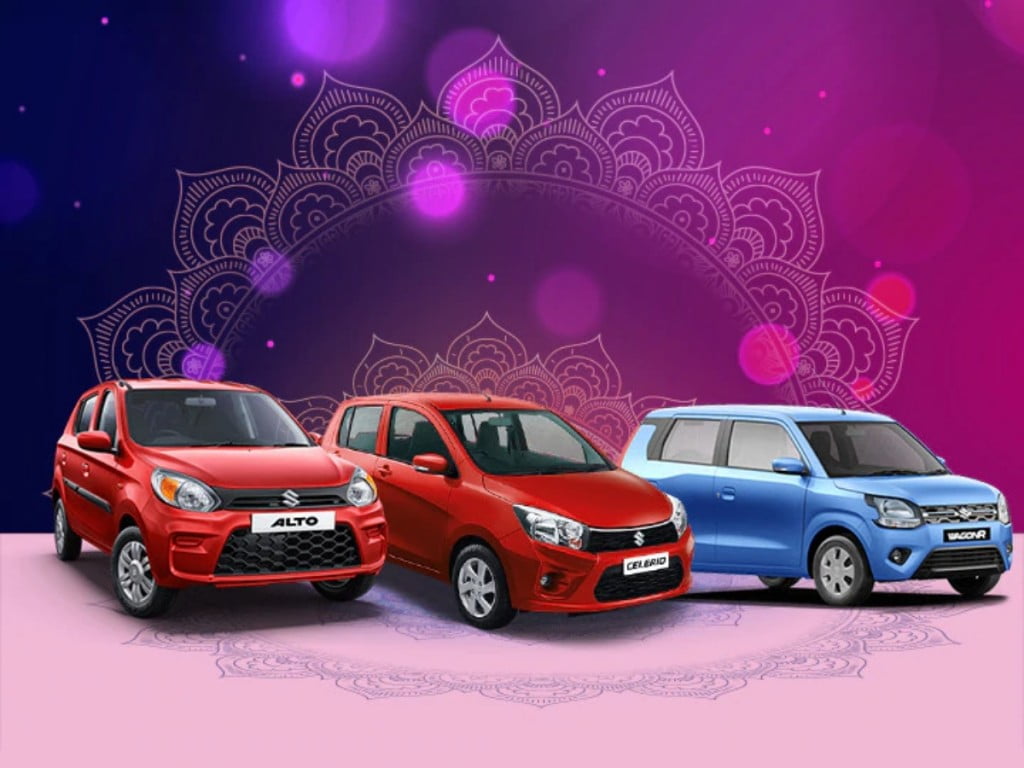 Under normal circumstances, Maruti Suzuki India has a total production capacity of 22,50,000 units annually. These come from its two production plants in Haryana and one in Gujarat. The two facilities in Haryana can manufacture 15,00,000 vehicles in a year and the one in Gujarat has a capacity of 7,50,000 units. However, according to this letter, the production in September could be down by 40%. This means that the number could be well below 1,00,000 units in September. Generally, Maruti Suzuki produces more than 1,50,000 units every month. This is a serious problem to have as this would mean that not only the domestic sales, but the exports will suffer too. The international exports along with a substantial 40% drop in production could be worrying for Maruti Suzuki if this situation prevails for long.
Also read: Dealership Using New Maruti Ertiga After Disconnecting Odo NABBED
Join our official telegram channel for free latest updates and follow us on Google News here.