With the advent of social media, people commit to extreme activities in order to gain more engagement.
This is a unique case of a Maruti Swift and Ciaz performing off road stunts. Clearly, neither of these is made for such extreme conditions. But that doesn't stop the owners from taking them to a slushy track and going all-out in the muddy waters. Swift is a popular hatchback, while Ciaz is a mid-size sedan. Inevitably, the vehicles end up getting stuck on the unforgiving slippery surface. Here are all the details of this event.
You may also like: A Maruti Swift Inspired By Legends Like Nissan GT-R and Shelby 500GT
You may also like: India's Only Maruti Swift with 22-inch Alloys Pays Homage to Sidhu Moosewala
Maruti Swift and Ciaz Go Off Road
The video has been posted by ciaz_club_bangalore on Instagram. In the clip, a white Swift and a Ciaz are seen on a surface that is full of mud and water. It looks like a field more than a track. Big marks on the surface indicate that heavy vehicles like a tractor or a truck must've passed through it. But the owners of these two vehicles bring their cars into the slippery slush. After performing a few stunts, the vehicles get stuck. The tyres of both cars are seen spinning sending mud everywhere.
You may also like: 2023 Maruti Swift Illustrated Based On Latest Spy Media
There is no traction and the vehicles refuse to move. It is not clear how they would have gotten them out from there. Nevertheless, the video highlights why it is a terrible idea to try to do such stunts with cars like these. One must understand that these are not meant for off-roading. It could be dangerous not just for the drivers but also for the health of the cars. Hence, you must avoid it at all costs.
You may also like: Maruti Swift Owner Purposefully Crashes Many Times to Test Build Quality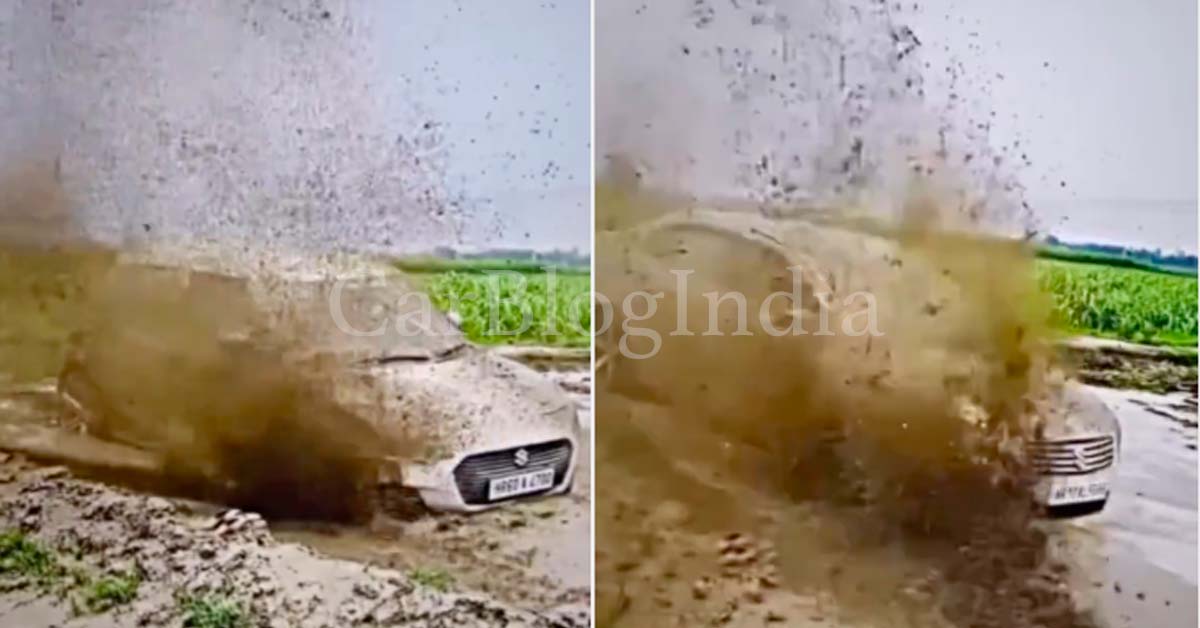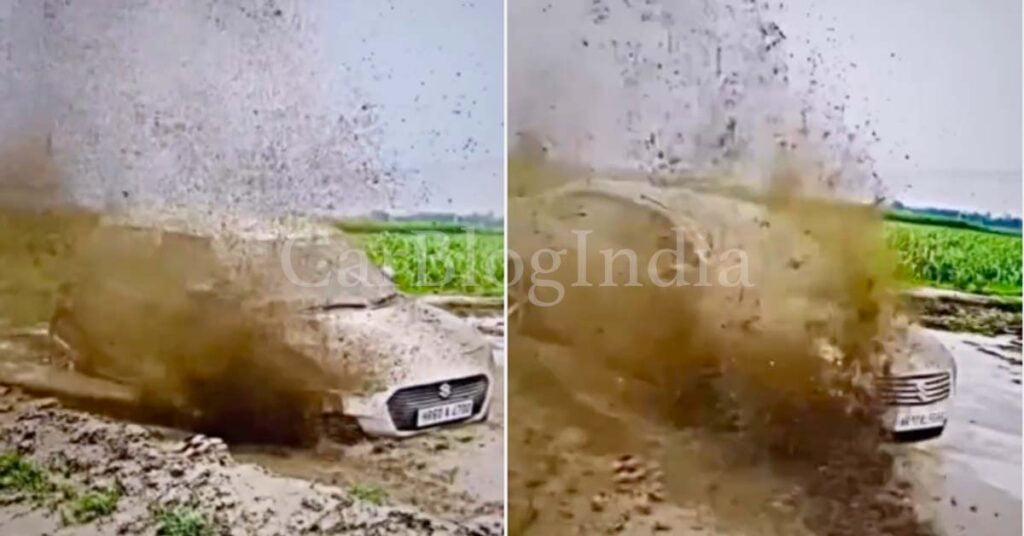 Finally, we would like to urge our readers to take care of the safety aspects. Such activities reflect the lack of care we show toward road safety, traffic regulations and our vehicles. Cars are machines which work well only within their limits. If you push them out of there comfort zone, they are bound to break. Stay safe and avoid such stunts.
Disclaimer- The embedded videos/ external content is/are being used as a convenience and for informational purposes only; they do not constitute an endorsement or approval by Car Blog India of any of the products, services, and /or opinions of the corporation or organization or individual. Car Blog India bears no responsibility for the accuracy, legality, and/or content of the external site or for that of subsequent external videos/ external content. Contact the external publisher for answers to questions regarding its content.