Once popular for Matiz and Cielo, Daewoo enters India with an E-bike. Not only that, this time around, the Korean giant will operate not as an automobile player but as an electronics conglomerate. The Matiz and Cielo remained in production in the Indian market between 1995 to 2000. Thereafter, General Motors acquired its manufacturing facilities in India as Daewoo had suffered huge financial losses. General Motors used it to manufacture cars like the Beat and Spark. Let us take a look at the details of what the Korean giant is offering in its second innings.
You may also like: Daewoo Matiz Owner Shares 20 Years Ownership Review
Daewoo to Launch E-Bike in India
As per the official press release, Daewoo will sell a range of products for the Indian consumer market. It has a strategic partnership with Gurgaon-based Kelwon Electronics and Appliances Private Limited. Daewoo understands that India is a thriving market, on track to become the third-largest economy in the world. Hence, it wants to be a part of that massive growth in times to come. To ensure that, it will operate in the electronics category with a bunch of products for mobility and power.
You may also like: Royal Enfield CEO Rides Himalayan 450 To World's Highest Motorable Pass [Video]
E-Bikes from Daewoo
There will also be electric bikes on offer. This will target the new-age bicycle enthusiasts who are buying electric bikes increasingly. It is a part of the urban mobility solution. People are using these bikes to commute to local areas without having to exercise a lot. With increasing focus on reducing carbon footprint, many cities across the world are making the city centres ICE cars-free. Electric bikes could be a great replacement for such scenarios. Let us keep an eye out for how things pan out for Daewoo in India this time around.
You may also like: Vijay Mallya's Maybach 62 Hits Used Car Market – VIDEO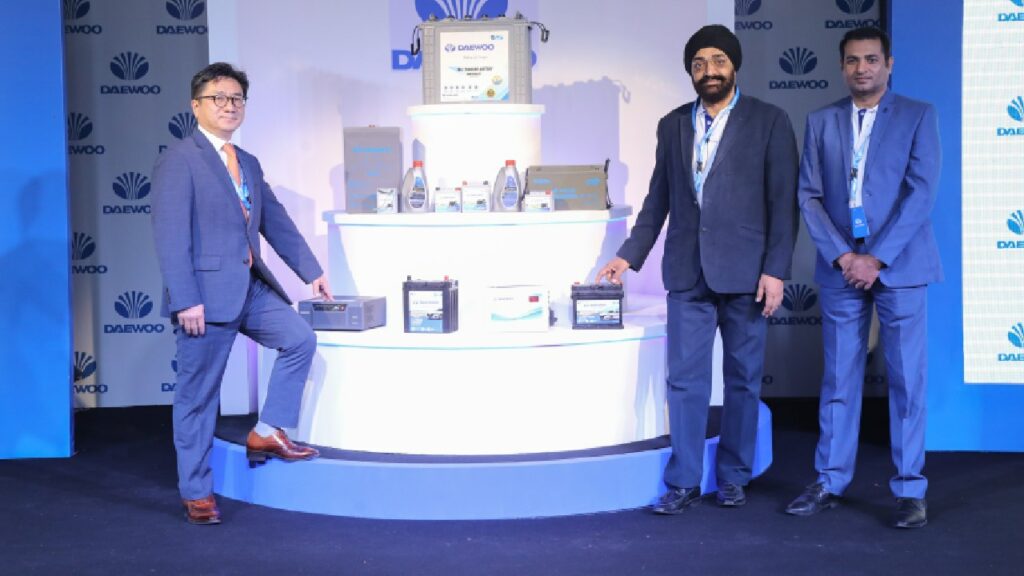 You may also like: South African Media Checks Out Made-in-India 5-door Jimny – Do They Approve?
What Will Daewoo Sell?
Mr. Chan Ryu, Director with Kelwon Electronics to Daewoo India Operations said, "In our initial stage, we are introducing a range of Power & Energy products, encompassing batteries for both four-wheelers and two-wheelers, as well as inverter and solar batteries. Additionally, we will offer a variety of HUPS inverters and UPS systems designed for both online and offline applications, featuring wall-mounted options with integrated lithium batteries. Furthermore, we are set to launch high-capacity Voltage Stabilizers ranging from 0.5 KVA to 5 KVA to ensure optimal protection for your electrical devices". This range will expand to air purifiers, LED televisions, audio speakers, water purifiers, smart fans, air coolers, home automation systems and more.
Join us for FREE NEWS Updates on our Whatsapp Community or our official telegram channel.