Mercedes Benz, the German luxury car brand that is ready to reclaim its numero uno position in the Indian luxury car market is all set to unveil the A-Class hatchback which will be the company's least priced car ever. The A-Class will be launched in India on 30th of May but before the launch, the company chose to do a private unveiling for some its selected customers at Mumbai and its Mumbai dealership, Shaman Wheels was the place chosen for it.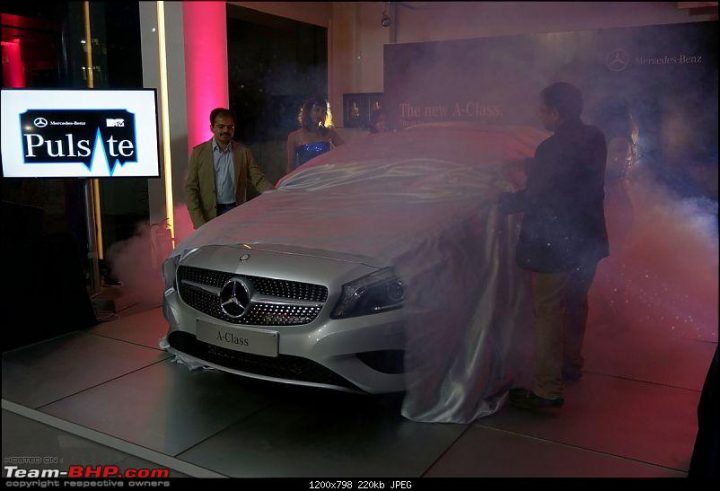 Mercedes A Class India model will be launched in two model lines, one petrol and one diesel. The A 180 Sport will be the petrol line for the car while on the other hand the diesel model line, which is expected to give the company the lion's share of bookings will be under the model line A 180 CDI. The details about the Indian spec engines are yet unknown but they will be mated to an automatic 7 Speed Dual Clutch Transmission which will come with Paddle Shifters.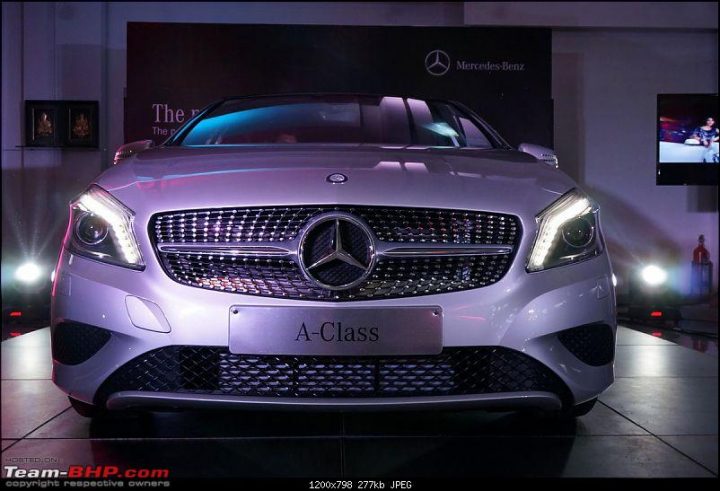 The car has an ARAI certified mileage of 20 kilometres to a litre. The car comes with a slew of safety features and the list just goes on and on. Following are the saety features available on the car:
Bi-xenon headlamps
7 airbags, ABS and ESP
Acceleration skid control and attention assist.
Adaptive brake lights
Hill start assist, brake assist, electric parking brake and tyre pressure loss warning.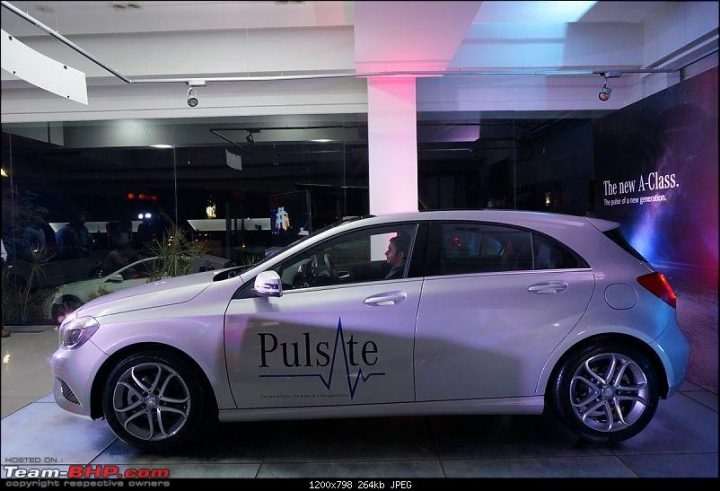 The car may seem like just another hatchback but it has some pretty good dimensions. The car has a length of 4,292mm, a width of 1,780mm and the height of the car will be 1,433mm. That means that the car will be just shorter than your average C+ segment sedan but it will be wider than that, ensuring a lot of space on the inside. The company gets an advantage over the 1-Series hatchback that will be launched in September and that is when the segment will be seen heating up pretty fast.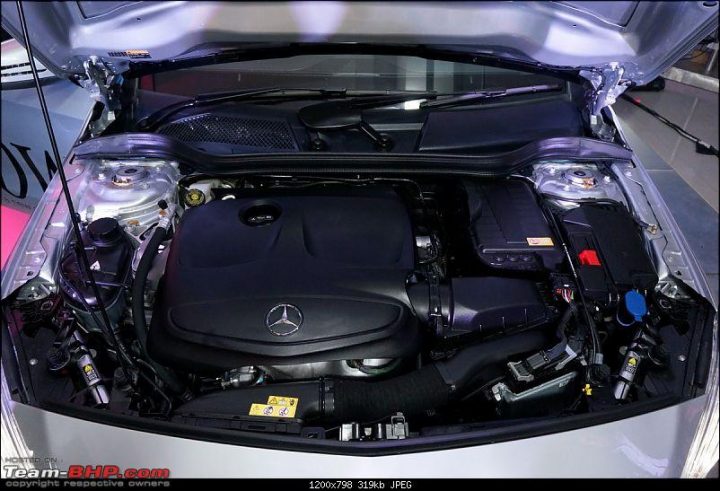 The company had stated that they had no plans of bringing a car in the sub-Rs.20 lakh segment in India but we do not think the car will be successful at that price so if Mercedes Benz plans on making it a best seller, they surely will have to bring the car in Rs.15-20 lakh segment. The car's front grille is the highlight of the car and the car looks nothing short of a looker. 30th May is not far and the complete details will be in front of us by then. We leave you with the pictures of the car as a picture is worth a thousand words.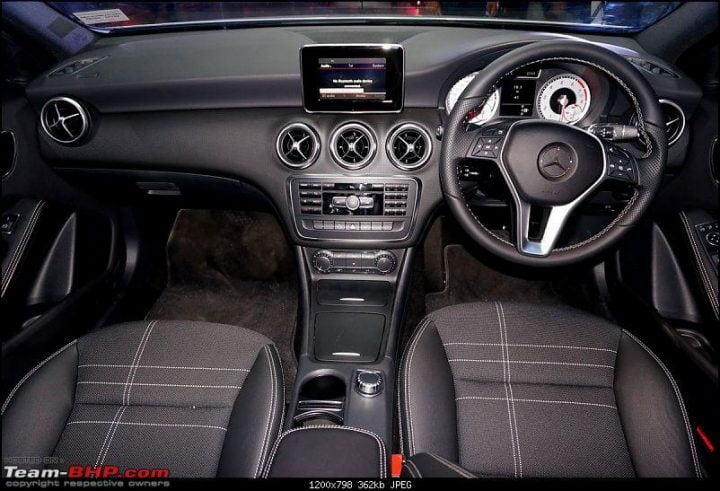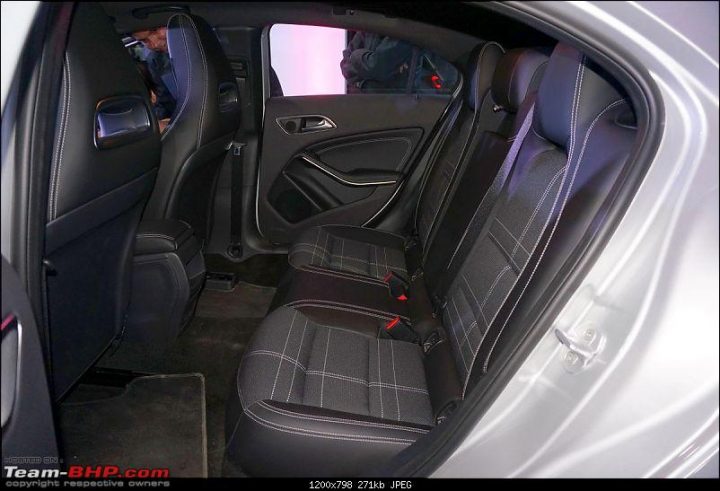 Source and Image credits: Team BHP