Many shocking incidents are often recorded on CCTV if they take place in and around a city or a town.
In this video clip, a Mercedes E Class is seen hitting a Suzuki Hayabusa in Amritsar. The incident has been reported near Narayangarh Byepass in Amritsar. Indian roads are full of such accidents on a daily basis. Some of them get recorded in public CCTV cameras like this one. Hence, it becomes easy to assess who was at fault. But most of them happen in obscure areas and never get reported. Let us check out the details of this particular crash which looks horrific.
You may also like: Suzuki Hayabusa vs Maruti Brezza In Tug of War
You may also like: Watch Tata Nano vs RC Mercedes E Class in Demolition Derby
Mercedes Hitting Hayabusa in Amritsar
The video clip has been uploaded on YouTube as Shorts. It captures the CCTV footage where a Mercedes E Class and a Suzuki Hayabusa are seen colliding against one another at high speed. The impact was so brutal that the bike is seen flying in the air and getting completely destroyed. The latter half of the clip shows the dilapidated condition of the bike in which it is seen broken into pieces. In fact, the bike is beyond recognition.
You may also like: Top 5 Suzuki Hayabusa Replicas Based on Indian Bikes
On the other hand, the Merc is still in better shape as the bike ends up hitting it from the front left side. Only the bumper and fender are scratched a bit. However, the information on the bike rider is not available. It would be miraculous if he is able to escape this without getting seriously injured. Nevertheless, we can only hope that he survived this violent and unfortunate crash. By the looks of it, perhaps the Merc wanted to take a U-turn which is why it was coming toward the divider.
You may also like: WATCH Toyota Fortuner Legender & Mercedes E Class Go Drag Racing!
However, the biker must've been at a very high speed which is why he/she might not have been able to control the bike despite seeing the car right in front of it. The visuals show that it was a long open stretch of road and visibility could not have been the issue. It is possible that overspeeding was the sole reason for this accident. That is the reason why we always advise our readers to spread the message of following traffic rules and preventing overspeeding at all costs. What are your thoughts on the matter?
You may also like: Classic Mercedes W123 Converted to EV to Escape Getting Scrapped in Delhi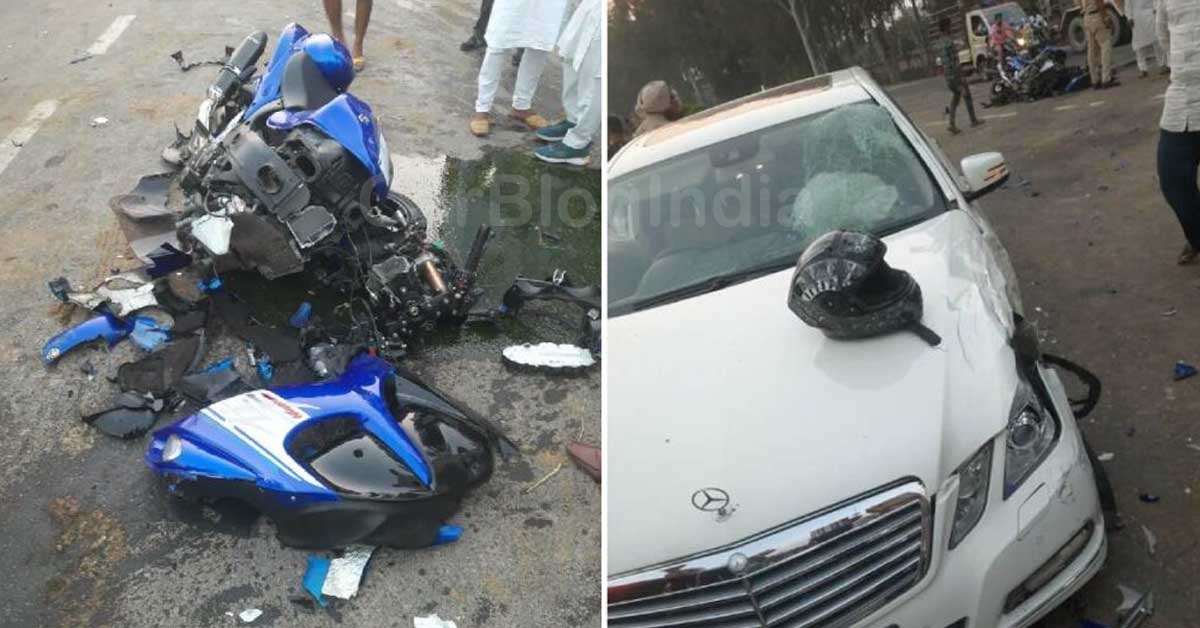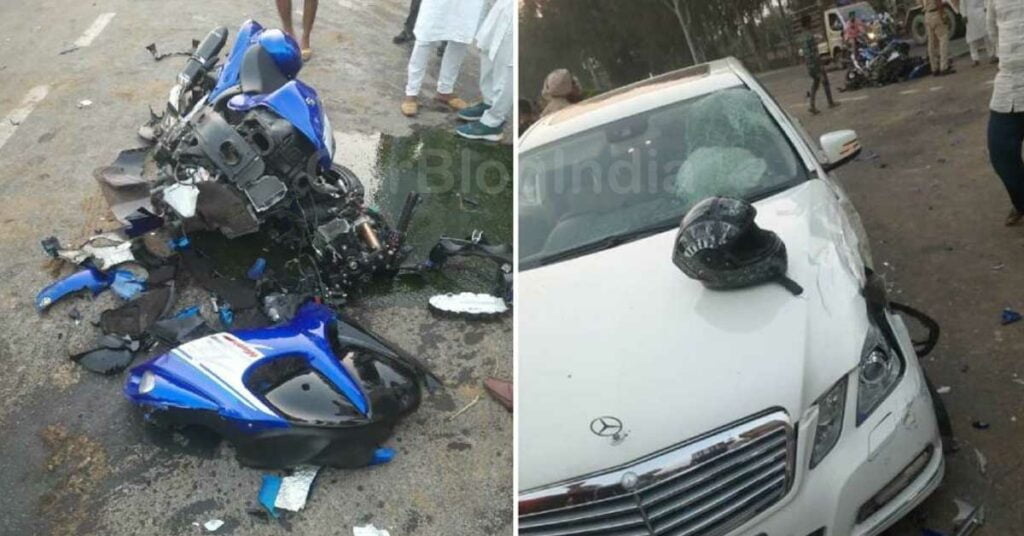 Disclaimer- The embedded videos/ external content is/are being used as a convenience and for informational purposes only; they do not constitute an endorsement or approval by Car Blog India of any of the products, services, and /or opinions of the corporation or organization or individual. Car Blog India bears no responsibility for the accuracy, legality, and/or content of the external site or for that of subsequent external videos/ external content. Contact the external publisher for answers to questions regarding its content.
Join us for FREE NEWS Updates on our Whatsapp Community or our official telegram channel.