Paris Hilton is a name that everyone must've heard in the 2000s.
She is a popular model and actor who was particularly famous in the early 2000s.
She famously owned the powerful Mercedes McLaren SLR supercar.
Paris Hilton famously owned a rare supercar in the form of a Mercedes McLaren SLR back in the day. Paris is the great-granddaughter of Conrad Hilton, who was the founder of Hilton Hotels. She paved her way into the modelling and movie industry and quickly made a name for herself. She has also undertaken a variety of entrepreneurial, media and socialite jobs in her distinguished career. Let us check out the details of what happened to her rare supercar.
You may also like: Andrew Tate's 11 Cars including Bugatti Chiron Seized in Romania
You may also like: Paris Hilton Spotted in a BMW X5M in Mumbai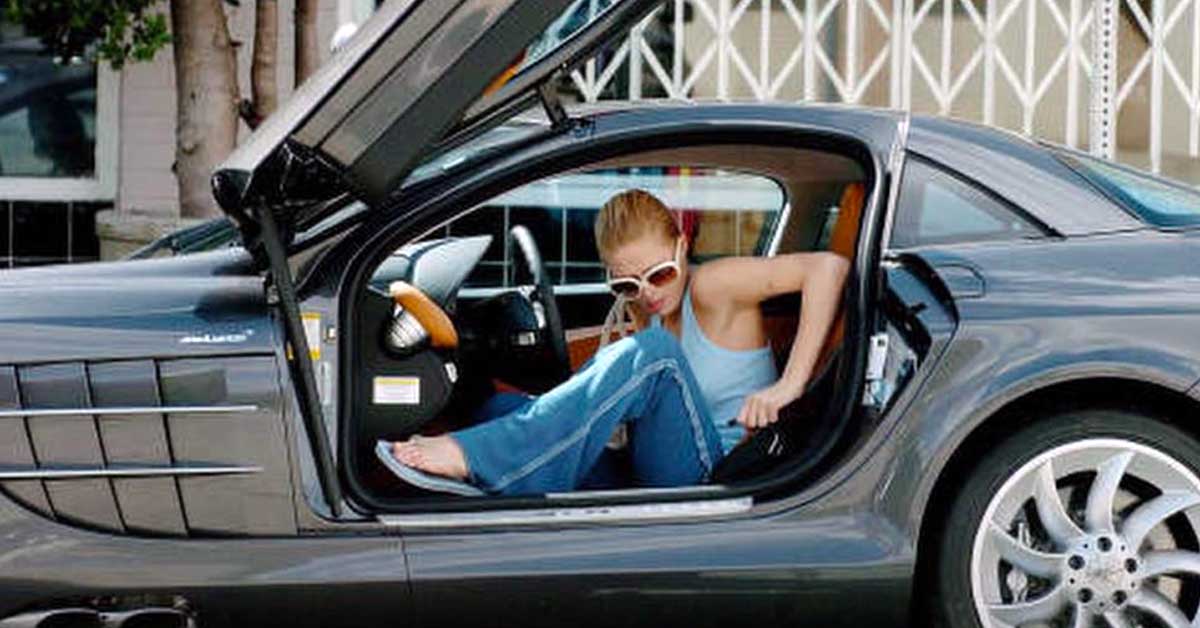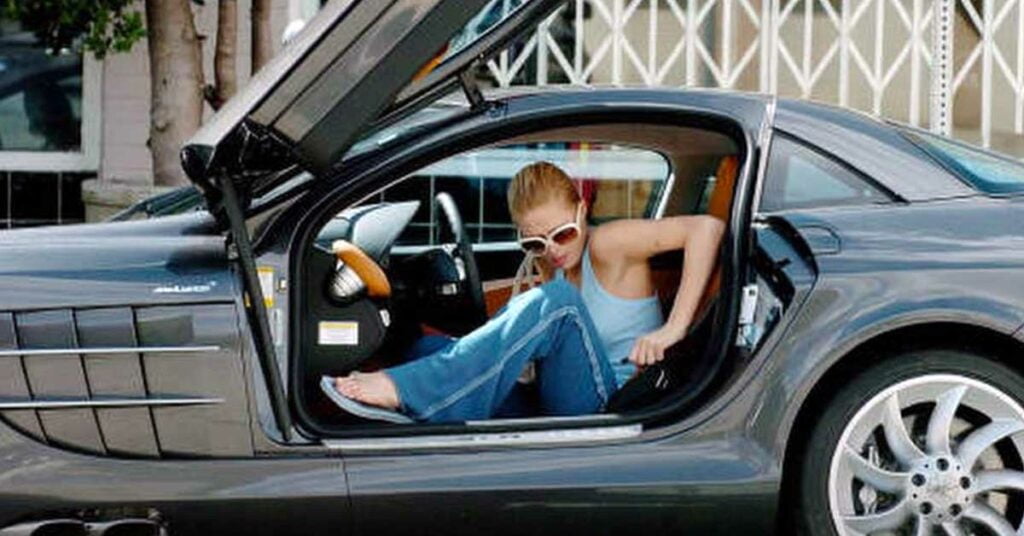 You may also like: Post Malone Spotted in Mumbai in Mercedes G350D
You may also like: Here's Opulent Car Collection of Dua Lipa – VIDEO
Mercedes McLaren SLR of Paris Hilton
As the name suggests, the SLR was a result of a combination of Mercedes-Benz and McLaren. It combines the aesthetics and design of Mercedes and the performance of the racing-oriented McLaren. Merc already owned around 40% of McLaren back then which is why it chose the carmaker to borrow the engine from. Paris had a silver 2-door roadster. However, as her fame faded away, she decided to sell the car as well. Her SLR is now owned by Ed Bolian of VinWiki. He has reportedly spent thousands of dollars to keep the exotic in a great condition.
You may also like: Real Madrid Players and Coach Get BMW Electric Cars
Specs
This special car comes powered by a hand-built 5.4-litre supercharged all-aluminium V8 engine that weighs a whopping 500 lbs. The total output of this supercar is a cool 617 hp @6,500 RPM and 575 lb-ft @3,250-5,000 RPM of peak power and torque. Its top speed is an impressive 207 mph and the acceleration from 0-60 mph takes just 3.4 secs. It remained in production from 2003 to 2009.
You may also like: Expensive Car Collection IShowSpeed – VIDEO
In fact, in 2006, there was an even more powerful version called the 722 Edition. It referred to the victory by Stirling Moss and Denis Jenkinson in a Mercedes-Benz 300 SLR under the starting number 722 at Mille Miglia. This special edition model put out 641 hp and 605 lb-ft of peak power and torque. This car didn't become too popular because it was massively underrated and people preferred the names like Ferrari and Porsche. Do share your thoughts about it with us here.
Join us for FREE NEWS Updates on our Whatsapp Community or our official telegram channel.