Recently, an owner of MG Hector went through a big accident where the car turtled at 120 km/hr and managed to keep the passengers without injuries.
MG Hector has not gone through the crash tests but based on some recent accidents, we know it has a strong build quality. Here is one example where the SUV went through a big accident and got completely damaged. However, all four people inside the car walked away with just bruises and cuts.
The owner was travelling with three people late at night on a National Highway. To exit the highway, there's a cut which due to bad lighting conditions was not clearly visible. The speed was around 120 km/hr when the owner/driver took the cut and crashed into a 6-7 feet sand pit on the side of the road.
Also Read: Kia Seltos Vs MG Hector Drag Race – See Who Is The Winner
As there was no board or warning installed and since it was late night, the owner did not actually see it. After crashing, the car was flung into air sideways and then it turtled a couple of times. The car was found upside down only and was later pushed. The owner's were stuck inside for some minutes and were then rescued by the passerbys.
As you can see, the car has been completely damaged and even the showroom has cleared it as total loss. The front portion has been damaged completely and the impact has also affected the engine bay. Several parts of the engine were flung on the road. From the side, especially the fenders and doors have also received some damage.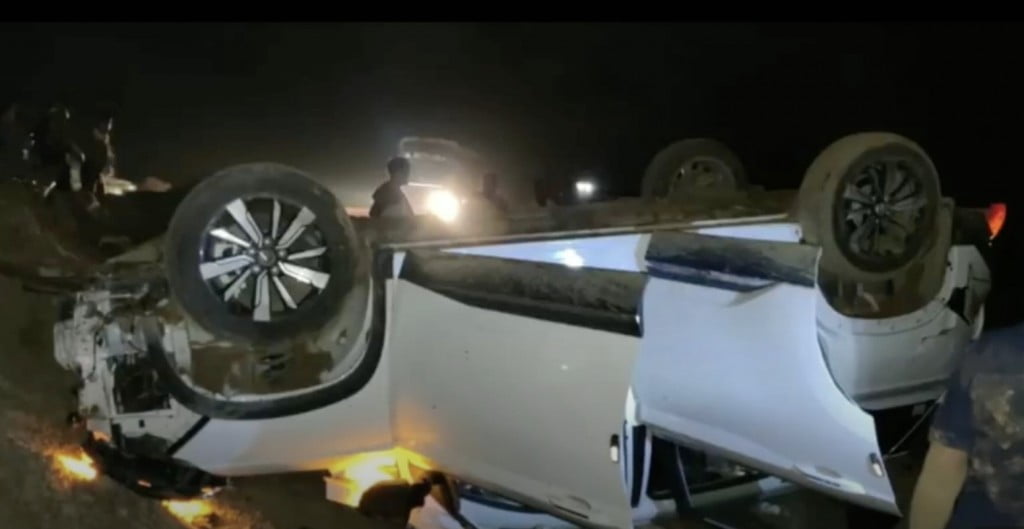 The alloy wheels for that instance have not come off. The roof has been completely crumpled and both the window screens shattered. If you look inside, the airbags have been deployed but the cabin is still in shape. The crumple zones of MG Hector are strong and that's why it could keep the passengers safe.