Later this month, MG Motor India will roll out an updated version of the ZS EV that will feature several features from the Astor
Back in December 2019, MG Motor India became the first carmaker to launch an electric car in the country through the launch of the ZS EV. The Gujarat-based auto manufacturer will be next seen rolling out an updated version of its EV but before that, MG has even announced a new 'MG Charge' venture that will likely play an important role in making electric cars a tad bit more mainstream.
You may also like: India's First Ever MG Astor Accident Shows Perils of Drunk Driving
You may also like: MG Hector Plus Tears Toyota Innova Crysta Apart in Major T-Bone Crash
MG Charge
Under the newly launched initiative, MG Motor India will be seen installing as many as 1,000 AC fast chargers at various residential locations across the country. This first-of-a-kind initiative by an Indian OEM will lead to setting up of Type 2 chargers that support a wide range of EVs. These 'smart' chargers will be SIM-enabled and will be connected to a sharable Charger Management System. These chargers will serve the residents and visitors of these residential complexes for their electric vehicle charging needs on a 24*7 basis. This will not only help one mitigate the range anxiety but will even serve as a step in the right direction towards encouraging a quicker transition to electric vehicles. This initiative is a result of a collaboration between MG and Electreefi (MG Developer Program & Grant 2.0 winner), Exicom, Echargebays, Resident Welfare Associations, and other partners.
Speaking on the launch of the MG Charge, Rajeev Chaba, President and Managing Director, MG Motor India , said, "MG is constantly working towards its mission of enhancing the EV ecosystem in India. With the launch of MG Charge, we will bring increased convenience and address the charging concern of the customers, encouraging more to adopt the EV lifestyle. With this initiative, we will now have a 6-way charging solution for our customers and provide increased assurance and confidence."
You may also like: Watch FWD MG Hector Struggling in Snow, Rescued by Thar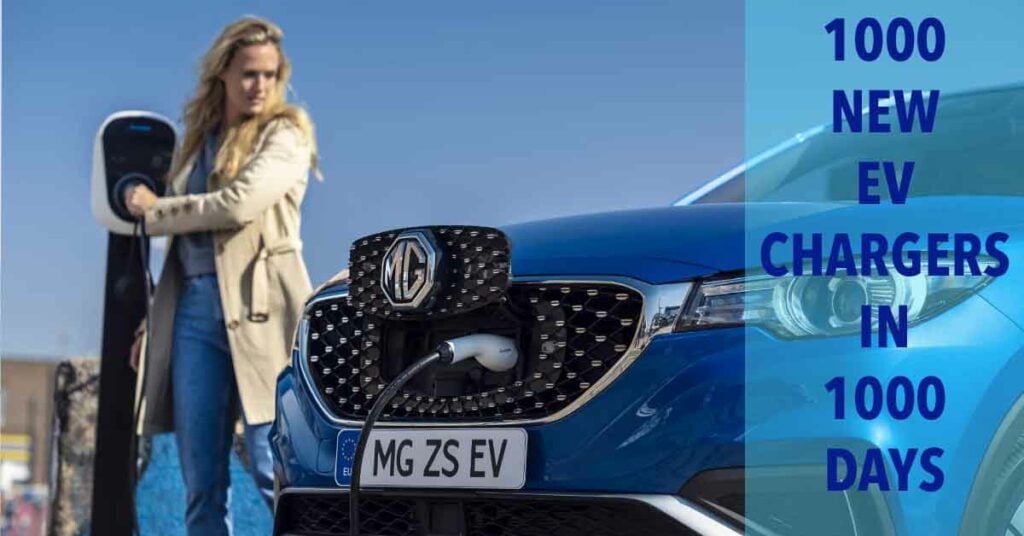 You may also like: MG Astor Buyer Who Was Blocked For Asking Delivery Date Finally Gets His Car
2022 MG ZS EV Facelift
The updated MG ZS EV will be launched on March 7 and the new model will go on sale in a single fully-loaded trim. The new features that the car will offer include an Astor-sourced 10.1-inch infotainment unit, 360-degree camera and a digital instrument cluster. Other highlights of the e-SUV include wireless phone charger, panoramic sunroof, electric driver's seat, auto headlamps and auto wipers. Safety features will include ADAS, 6 airbags, ABS with EBD, blind spot detection and park assist. Styling changes will be courtesy of new grille, tweaked bumpers, sleeker headlamps, new badges and new 17-inch alloy wheels. A bigger update will be in the form of the 50.3 kWh battery pack with range of 450km instead of the current car's 44 kWh unit. The ZS EV will offer a maximum of 143PS and 353Nm.
Join our official telegram channel for free latest updates and follow us on Google News here.