The MG Motor experience center is one-of-a kind showroom that completely changes the car buying experience from what we know. It is MG's first showroom in India.
MG Motors have made a grand entry into the Indian automotive market and they have a rather grand vehicle to offer as their first product. The company is starting from scratch in India and they have left no stone un-turned to reach out well to their customers. As of yesterday, they have inaugurated their first and one-of-a kind MG Motors Experience Center at Milestone Experience Centre, Sector-15, Gurugram. It is essentially a showroom but quite a fancy one at that indeed.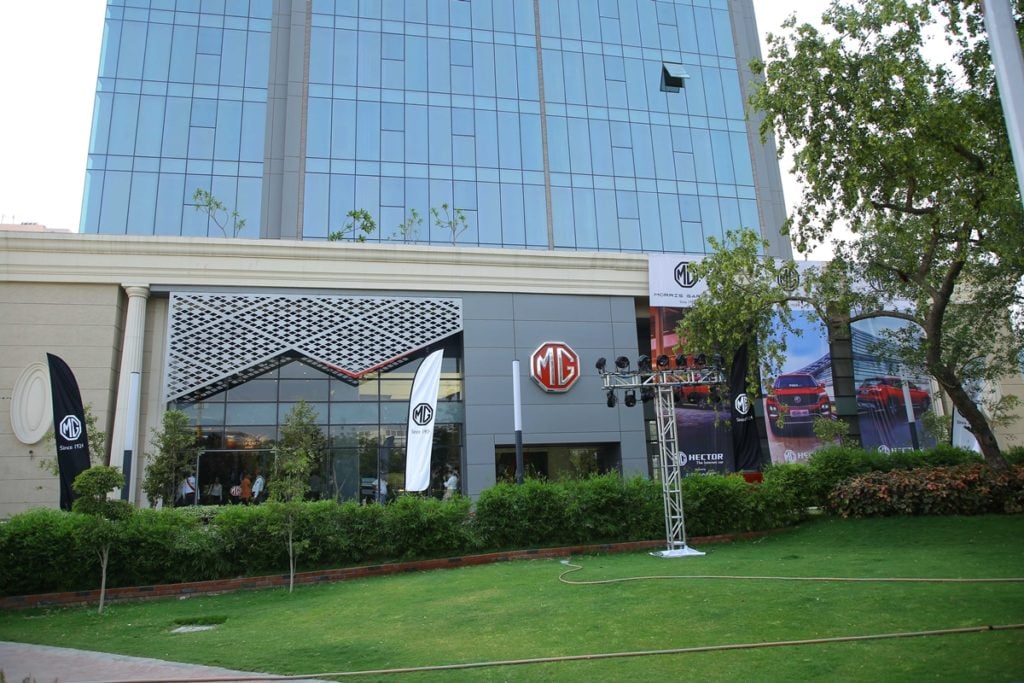 Their is their first customer touch point in the country and they already have a widespread network of 120 other MG Motor touch points, placed strategically across the entire country. All of those will be inaugurated soon as well. Also, by September of this year, MG Motors plans to have at least 250 touch point across the entire country. Bookings for the Hector have also commenced with a token amount of Rs. 50,000 and the cars will be available for test drives to the customers from the 15th of June.
Well, this new MG Motors experience center resembles anything but a typical car showroom. On the exterior, you are greeted by a unique façade grill in the shape of an "Upturned Mountain", signifying the confluence of sky and earth. Step inside, and there is a host MG Motors memorabilia and tons of British references. The store intends to appeal to all five senses of its prospective customers through intelligent and creative elements. The brand's philosophy of "Emotional Dynamism" shouts out loud from every corner.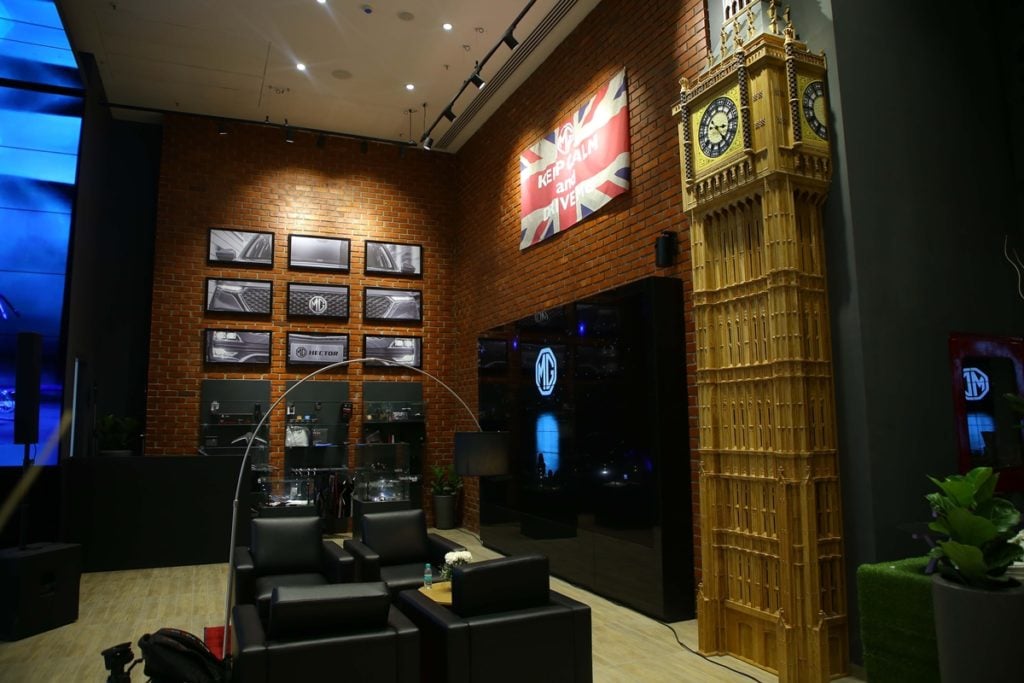 Rajeev Chaba, President and Managing Director, MG Motor India said, "Our first interaction with the customers in a creative and experiential environment is essential for the MG brand and creates a strong foundation as we begin our journey in India. The one-of-its-kind flagship experience store redefines the traditional car buying experience in India, in line with the demands and requirements of new-age customers,"
MG Motors being a British icon, the store really upholds its rich British roots. It has combined modern technology with references of the past in a very aesthetic way. The store has British cultural icons on display like the Big Ben, the Union Jack, telephone booths and street lamps that have been incorporated as design elements. There is also a 1965 MG Midget on display to uphold MG's rich legacy in the gone years.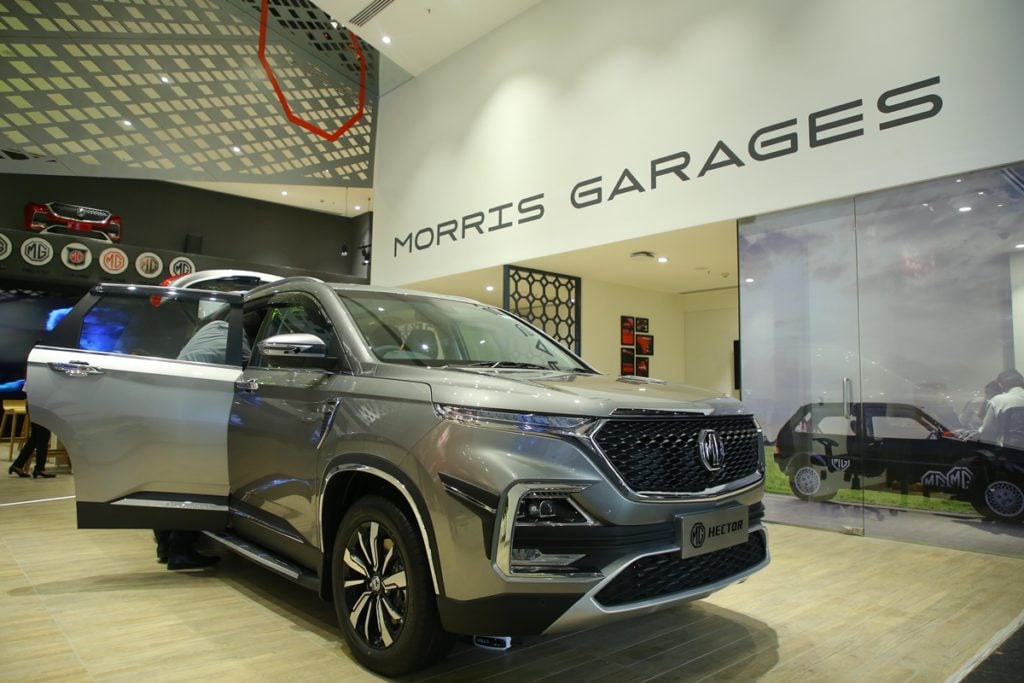 Also Read : MG Hector Arrives At Dealerships – First Walkaround Video From Showroom
On the modern front, there's a "LED Video Wall" – a large video wall made from 36 connected TVs plays artfully-created brand videos to further engage visitors. The store also has a special section called the "Engineering Corner" with various vehicle components and the revolutionary 48V Hybrid engine, on display. There's even a cafe within the showroom.
For a better car buying experience, there's a "Live Vehicle Configurator", a digital wall that allows customers to configure their choice of model, transmission type, and fuel variant, and also customise the look and feel, and accessories the SUV accordingly. At 55 inches per screen, the configurator wall has the largest live configurator screen and is set up in a 6-by-6 format (36 screens).
Also Read : MG Hector Features, Variants And Colors Revealed Ahead Of Launch
MG Motors have invested Rs. 150 crore to build this flagship experience center. The brand's corporate headquarters will also be built above this facility that will be operational in about two months time. This headquarter will be home to the brand's flagship showroom, a brand store on the ground floor showcasing its entire range of products, brand's heritage and also MG memorabilia and accessories.