This Ford Endeavor has been modified by a garage called TTN Hypersport in Thailand. It has been made to look like a F-150 Raptor and boy, what an amazing job they have done.
Ford makes some amazing pickup trucks for the global markets but none of them are offered here in India. Chances are the F-150 Raptor and the Ranger Raptor are among your favorite pickup trucks if you are into pickup trucks at all. Interestingly, the Ford Ranger Raptor shares most of its underpinnings with the Endeavor (or Everest as its known globally) but still, we do not get the Raptor treatment here in India. Quite unfortunate!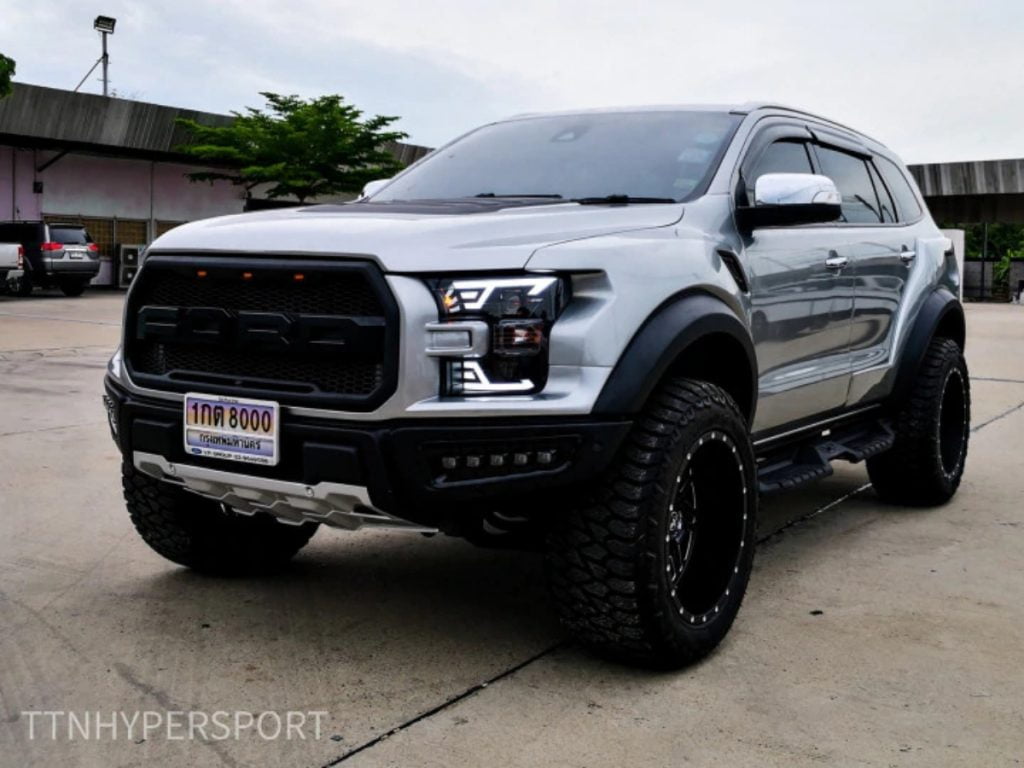 Unfortunate it may be, but there's enough reason for that as well. Ford India does does not sell as many Endeavors in India as they sell Rangers in the USA. It therefore does not make any sense for Ford to make a hardcore Raptor variant of the SUV. That however does not mean that you can't build yourself one. The Ford Endeavor is a fairly popular vehicle in the after-market modified car scene but this that is have here is simply bonkers.
This Ford Endeavor has been modified by TTN Hypersport, a garage in Thailand, to make it look like the F-150 Raptor and bot, what a job! Just gauge the amount of work from the picture below that has been done on this Endeavor to make it what it is and in comparison to a stock Endeavor, sitting here by its side. The stock Endeavor looks dwarfed infront of this beast. Let's take a closer look at what has exactly been done on this SUV.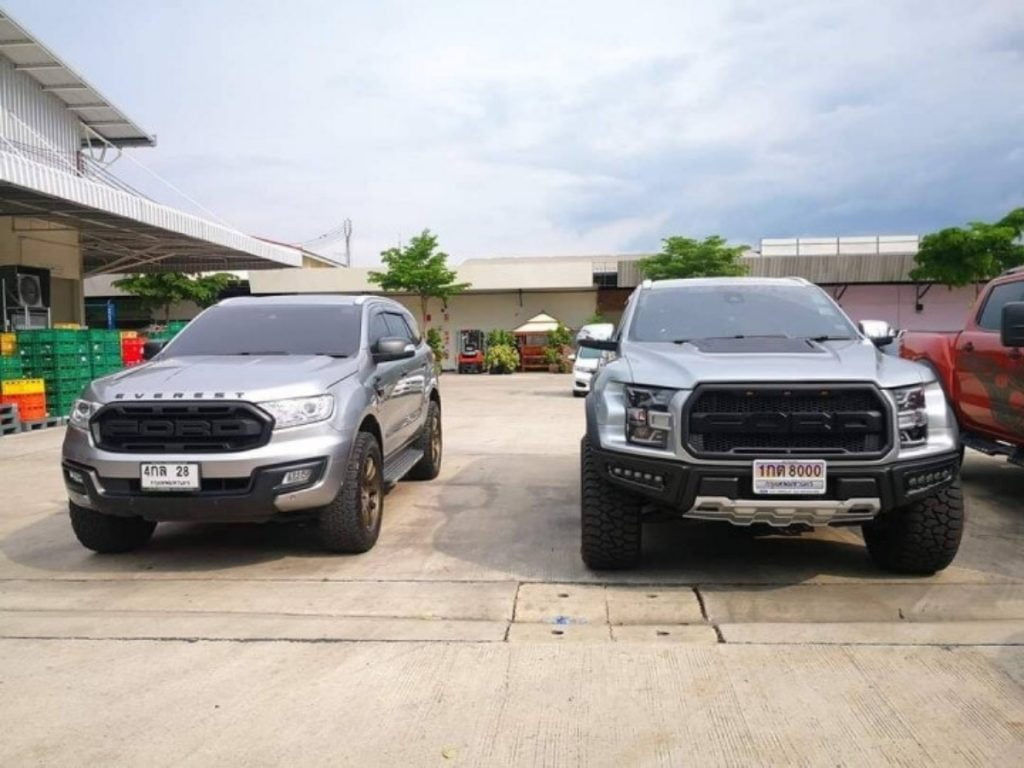 Also Read : Hyundai Announces Tucson Facelift India Launch to be on July 15!
The thing that immediately impresses you about this Endy is its face. The face has been built using completely aftermarket parts rather than importing the original Raptor kit from Ford Motor Company. However, the job has been so well done that is looks almost identical to the Ford F-150. The attention to detail is stunning in the LED headlamps, the blacked out Ford grille and even the three marker lamps on the grille have been carried over. This SUV however gets heavy-duty metal bumpers with silver skid plates for some real rugged offroad appeal.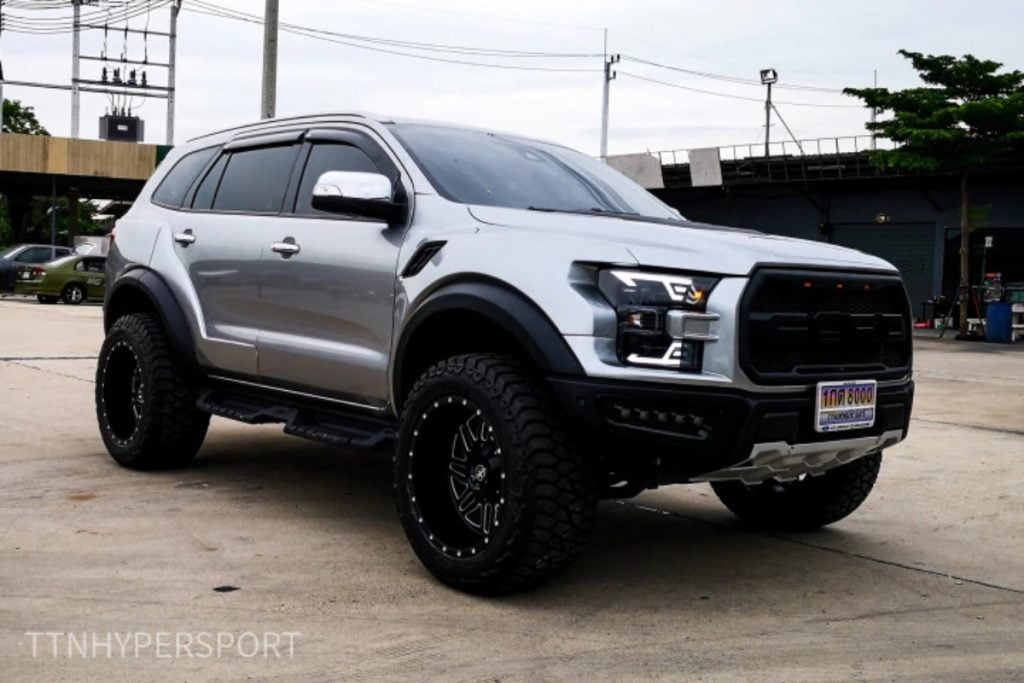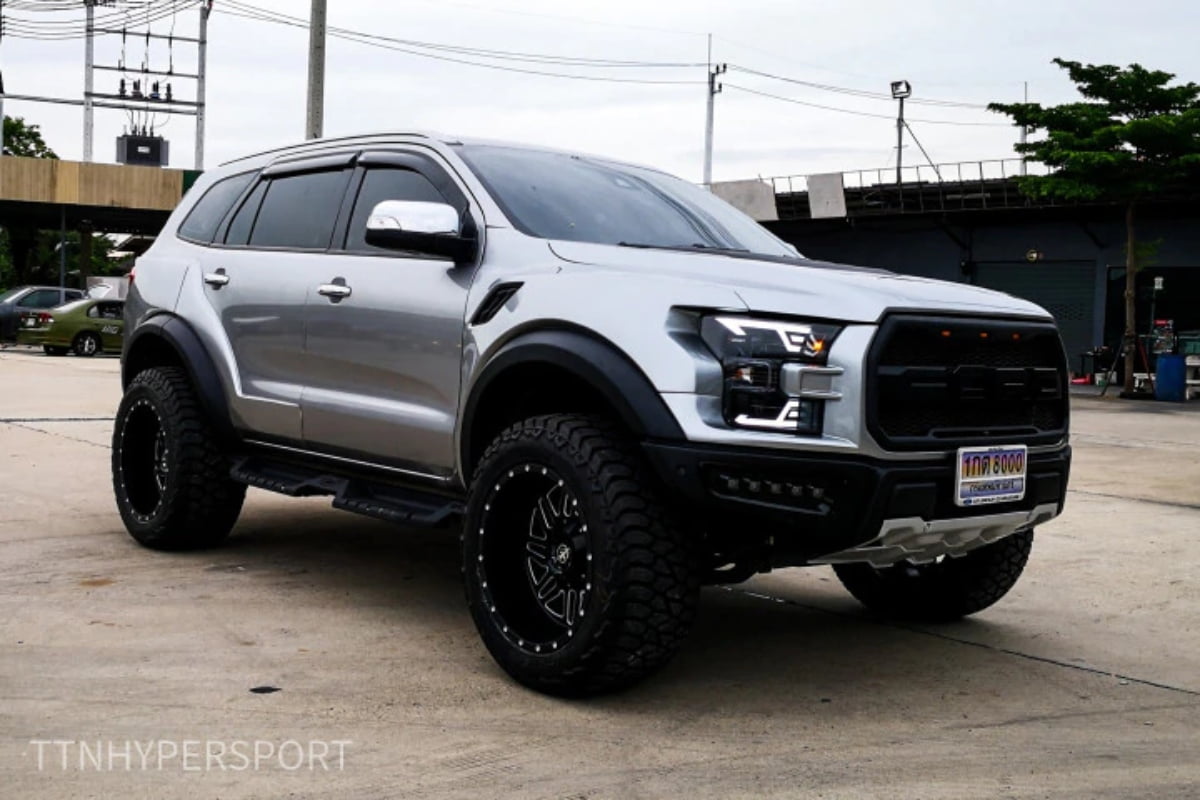 Also Read : Here's Your First Look at the Next-Gen Honda Civic Spied Testing Already!
The other thing that deserves appreciation is how well the extended wheel arches have been sculpted to make space for those huge tires. The wheel arches have been built out of polycarbonate and fiberglass and the body panels too have been redesigned accordingly. The ride height has also been jacked up and large off-road spec alloy wheels and tires will surely take it up every every mountain on its way. The finish also is impeccable. We are not sure if this Endy has received any mechanical changes under the hood but we hope it has enough grunt to not let its image down. Apparently its very easy to get your car modified like this if you live in Thailand. We wish something of this sort roamed our roads here in India too.