The new-generation Mahindra Scorpio has been in the last stage of production for a while and now, we might finally have a good look of the SUV. Is this it?
The Mahindra Scorpio is one of the most popular SUVs in the country. The flagship model has been winning Indian hearts for almost two decades. It has become known for its immense practicality and toughness. The rugged car comes offers great off-roading abilities, thanks to a tough build and 4×4 drive system. Now, Mahindra is all set to launch an upgraded version of the popular SUV. The company aims to bring a modern and feature-rich SUV. Several images of the upcoming model have surfaced online. Is it the new generation of Mahindra Scorpio? Let's take a look at what to expect from the new Scorpio.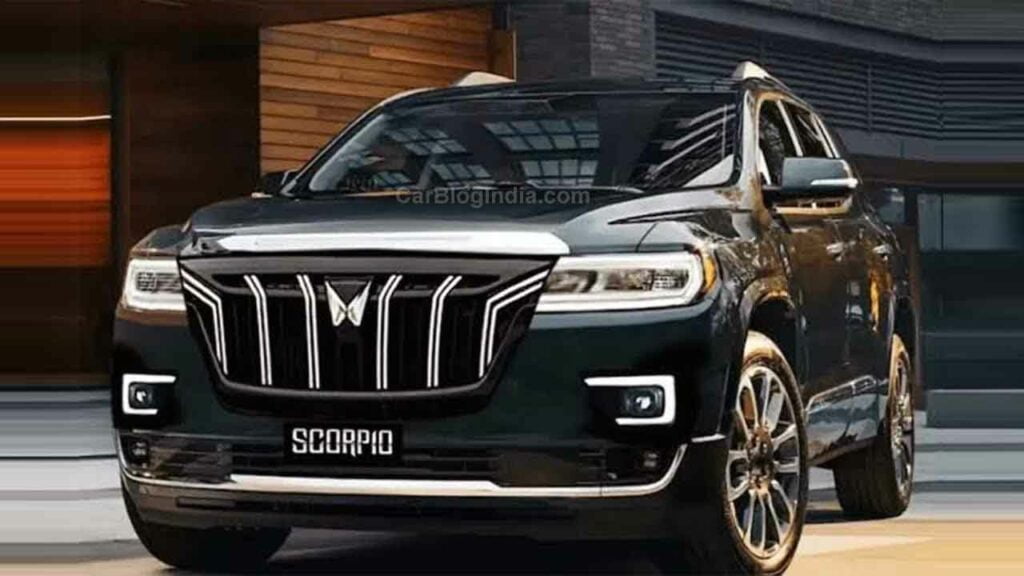 Also read: A Mahindra Scorpio Costlier Than Fully Loaded Toyota Fortuner!
The new image shows the front and the side of the SUV. To start with, the entire silhouette of the Scorpio looks muscular, butch, and modern. The sporty bumper and a large front grille (with stylish chrome bars) give it a tough yet modern appearance. It is accompanied by wide headlamps and functional roof rails. The wheel arches are squared-off with silver alloy wheels. The A, B, and C-pillars are housed in one casing while the blacked-out D-pillar forms a box of its own. Overall, the SUV has a boxy feel and a bullish character. While we are not sure if this is a leaked image of the next-gen Scorpio, if the actual model resembles this version, Mahindra might have yet another winner on its hands.
Also read: Mahindra Design Chief Shares Photo Of Original Scorpio Days Before Leaving!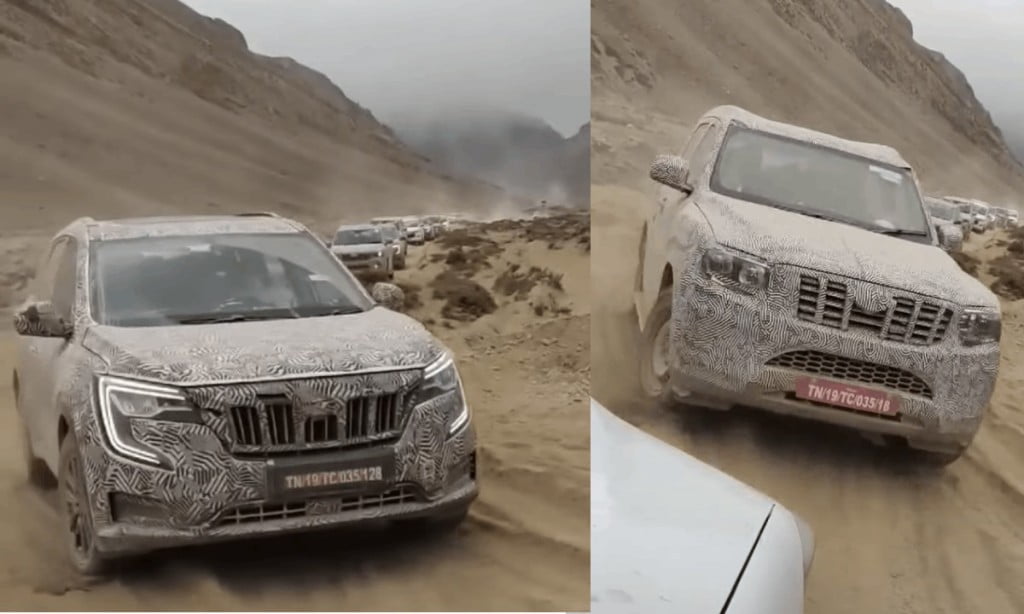 The Mahindra Scorpio is powered by a 2.2-liter diesel engine that outputs 140 hp and 320 Nm of peak power and torque respectively. This engine is paired with a sole 6-speed manual transmission. The higher trims also get a 4×4 drive system. The upcoming SUV might get the convenience of an automatic transmission. It might feature Mahindra's 1.2-litre direct injection turbo petrol engine that makes 150 hp. Currently, the Mahindra Scorpio does not have any direct rivals. However, in the mid-size SUV space, the popular SUV will have to compete with the likes of the Creta and Seltos, depending on the customer's needs.
Also read: Latest Sighting Reveals 'Useless' Third Row of Next-Gen Mahindra Scorpio