The new model of the Maruti Baleno is just around the corner. We take you through reasons to wait for the new version and also look for some reasons to buy the premium hatchback now.
The new model of the Maruti Suzuki Baleno is on the horizon. The highest-selling premium hatchback in the country is ready for its next iteration to woo the customers yet again. While if you are in the market for a Baleno urgently, you could opt for the current version that is on sale, but if you could wait for a while, the new avatar of the Baleno packs in significantly more attractive features that are worth waiting for. We have summed up these reasons here.
Also read: 2022 Maruti Baleno Facelift Dealer Dispatch to Start as Launch Nears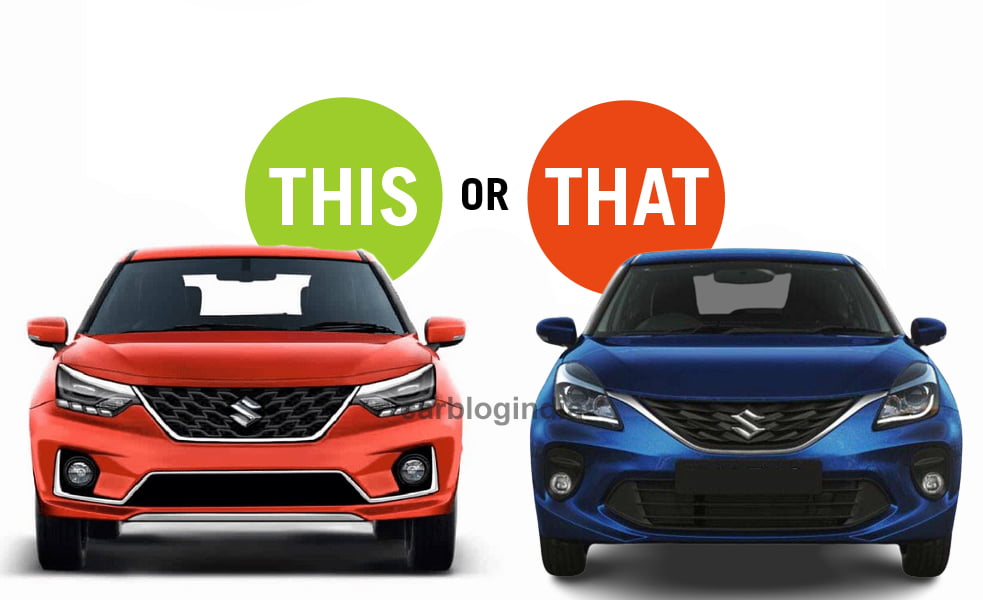 New Maruti Baleno – Reasons To Wait
New Exterior or Interior – The recently surfaced images highlight the distinct exterior and interior design of the new Maruti Baleno. Hence, it could be safely assumed that this will not be just a case of minor facelift where you are barely able to distinguish the outgoing model from the new one. This holds true both for the exterior elements and interior layout. Waiting for the new version will ensure that you get a brand new car irrespective of your viewing angle.
Also read: 2022 Maruti Baleno Facelift To Boast 5 Star NCAP Score
More Features – While the current model is no slouch when it comes to features, the competition (Tata Altroz and Hyundai i20) are much ahead in that department. Modern comfort and convenience features have always been the strength of the Hyundai i20. With the new Baleno, that is most likely to be remedied and we might see some new features for the hatchback from Maruti Suzuki.
Also read: 2022 Maruti Baleno Facelift to Get 1.5-ltr Engine from Brezza
Much Safer – One of the main criticisms of Maruti products has been safety. However, with this facelifted Baleno, we might see a considerable improvement in terms of the safety equipment and rating. People are getting more conscious of investing in safer cars and it plays a crucial role while considering any new car. That is the reason why the new Baleno might be safer than the previous generation models.
Also read: Suzuki-Toyota to Launch Maruti Baleno-Based SUV
Higher Resale – A higher resale value of the Maruti products has been a major draw for a whole bunch of new customers in India since time immemorial. There is no reason to expect anything less than that for the new Baleno too. It is no surprise that people look for cars with higher resale value so that even after using a car for a certain amount of time, one could easily sell it off in the used car market, which has been booming for quite some time now.
Fresh Appeal – Needless to say, the entire experience with the new model will bring in a fresh appeal for the end-users. New and modern changes to any car are always welcomed by potential customers. The entire proposition will be fresh that will reel more buyers in. So, basically, these are some of the major reasons to wait for the new Maruti Suzuki Baleno model.
Join our official telegram channel for free latest updates and follow us on Google News here.