What is it?
The latest generation MINI hatchback in its five-door, 'oil-burning' Cooper D format. Unveiled hardly sometime after the launch of the latest generation MINI, this all-new body type – the 5-door hatchback – is the BMW-owned British premium car manufacturer's way to enrich its product portfolio. The latest generation MINI, in its 5-door hatchback avatar, serves a near perfect amalgam of high aesthetic value and the distinct driving pleasure that only a MINI can offer. Read our new MINI Cooper D test drive review here to find out how this retro-styled motor has left us excited with its head-turning looks and fun-to-drive nature.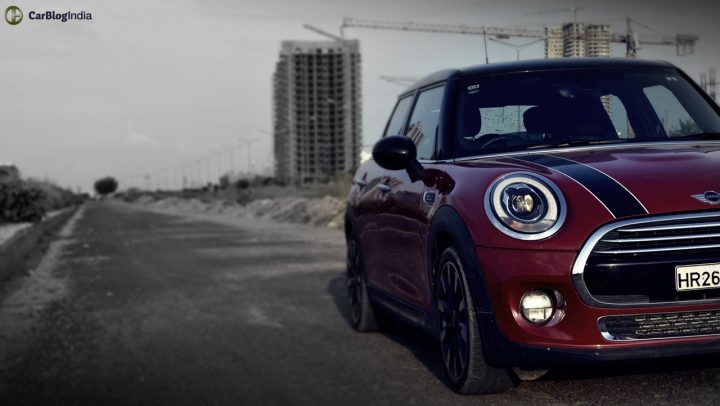 MINI Cooper D 5-Door Video
Is it Fast?
Well, faster than most of the diesel-powered hatchbacks on sale in the country today. Powering the Mini Cooper D 5-Door hatchback is a three-cylinder 1.5-litre Diesel engine that pumps out a maximum power of 114bhp and a peak torque of 270 Nm. This oil burner comes mated to a six-speed automatic transmission and boasts of an ARAI-rated fuel mileage of 21.15 km/l. MINI claims that this car can dismiss 100 km/h from standstill in 9.4 seconds and goes on to hit a top speed of 203 km/h.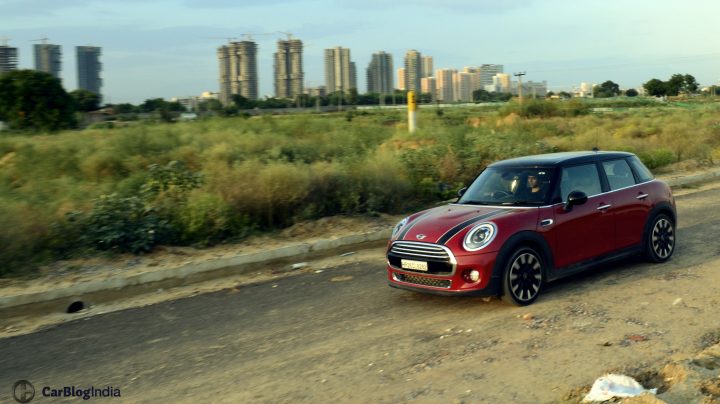 Turn on the ignition and the motor greets you with a rather pleasing burble. This 3-pot oil burner boasts of high refinement levels and offers a really punchy performance in the low RPM range. The turbo-lag is minimal and you are rewarded with a strong acceleration till almost the 4700 RPM redline. The 6-speed automatic transmission, which offers quick and precise shifts, also comes with a manual mode. In manual mode, the transmission up-shifts close to the redline but down-shifts only after the revs drop below 3000 rpm.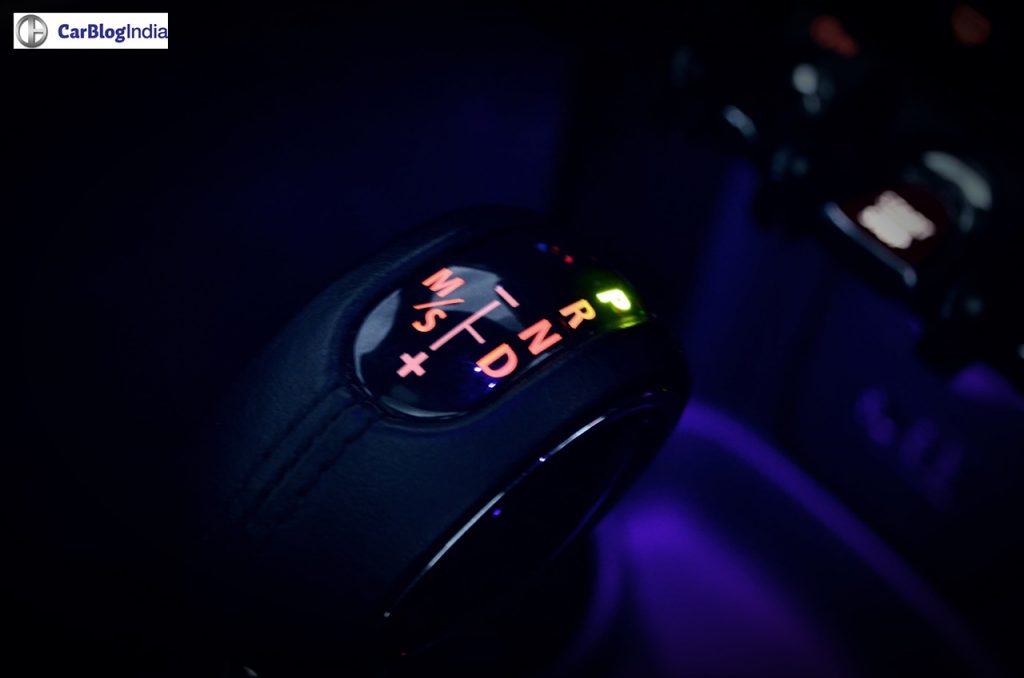 Around a Corner?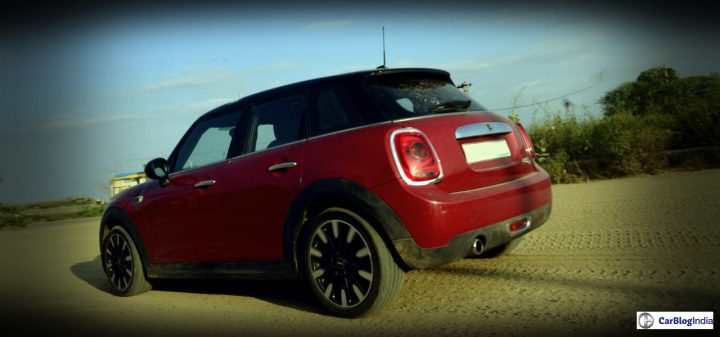 The latest generation MINI rides and handles in a much more matured fashion than its earlier iterations. While the handling has lost some of its sharpness, this car definitely benefits from a more pliant ride. That said, the car still handles in a very engaging manner and even the ride is sufficiently firm. However, the lengthened wheelbase ensures that most of the undulations don't succeed to unsettle the car. The new MINI comes with three driving modes – Green, Normal, and Sport. Select Sport and the steering gains some weight and even the throttle response gets sharper, all of which ensures that the MINI Cooper D is no less than a hoot to pilot. The car exhibits an impressive braking performance and the brakes are sufficiently potent to safely haul down this car from really high speeds.
More Doors = More Space?
Certainly! MINI's new five-door hatchback variant is targeted at a slightly different demographic – small families or simply those who require better access to the rear seats and/or more boot space. The inclusion of rear doors necessitated an increase in the overall length, making the 5-door model 161mm longer than the 3-door variant. The MINI 5-door also benefits from a 72mm increase in its wheelbase, while the boot space has risen from 211 litres to 278 litres. All this means that this car feels as spacious as, say, a typical C-segment sedan.
What Else?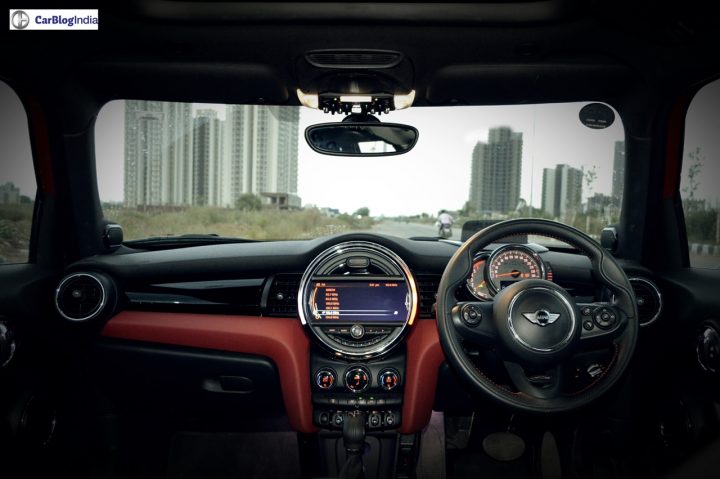 Quite obviously, you get a deliciously neo-retro design that pays homage to its forefather. Among the highlights of this car's design is the floating roof, a wide radiator grille that is carefully garnished with chrome, and round headlamps that now feature premium LED fixtures. And then, there are many 'feel special' bits such as the 'John Cooper Works' badge on the steering wheel, racing stripes, the sporty engine start-stop knob and the tasteful ambient lighting for the cabin. The new-gen MINI is a visual treat like none other!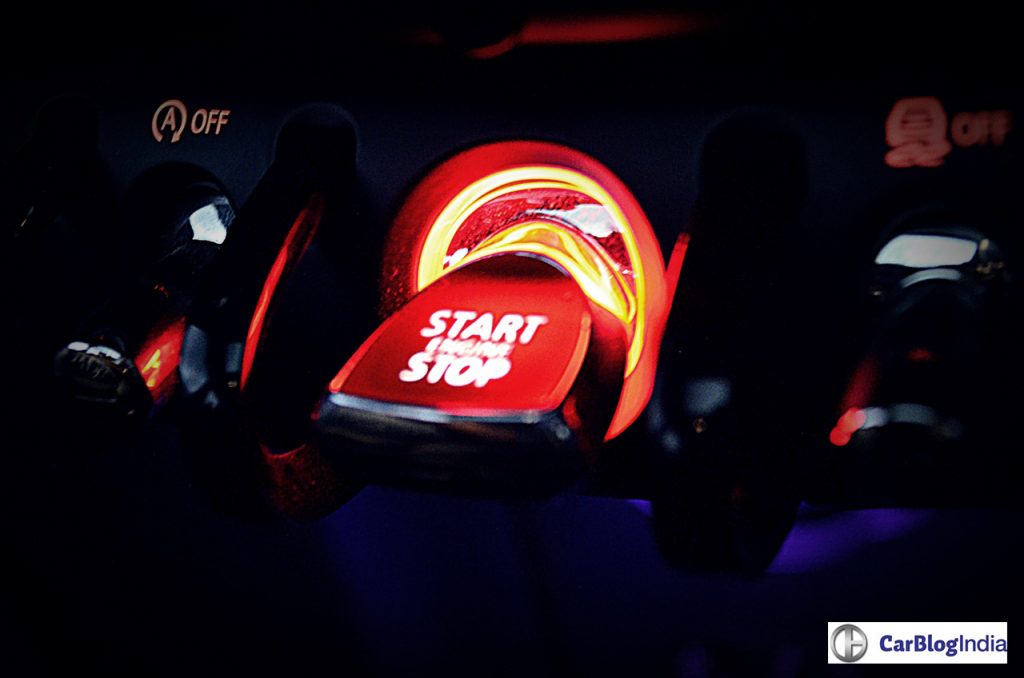 Should I Buy One?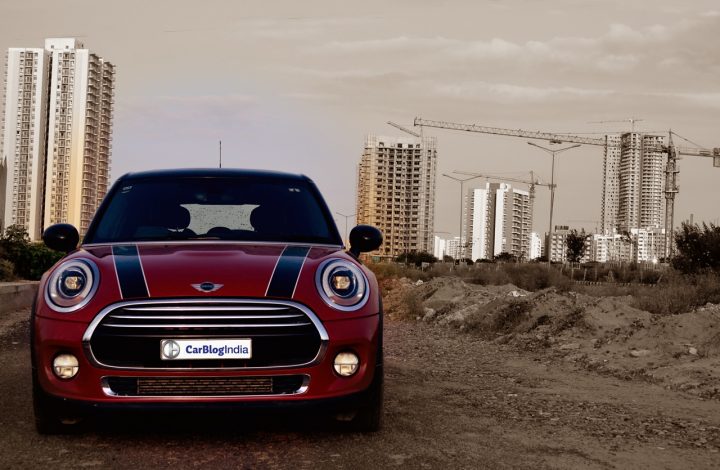 Yes, because despite there being many cheaper and more powerful five-door hatchback alternatives to the MINI Cooper D 5-Door, we really can't think of any other car that offers the same combination of a high aesthetic value, good driving dynamics and the practicality that comes associated with a spacious five-door hatchback. Yes, the MINI might not have earlier been a practical family car but this new version, thanks to its more spacious interior, a larger boot and a fun-yet-frugal motor, makes for a good alternative to the likes of BMW 1 Series and the Mercedes A Class.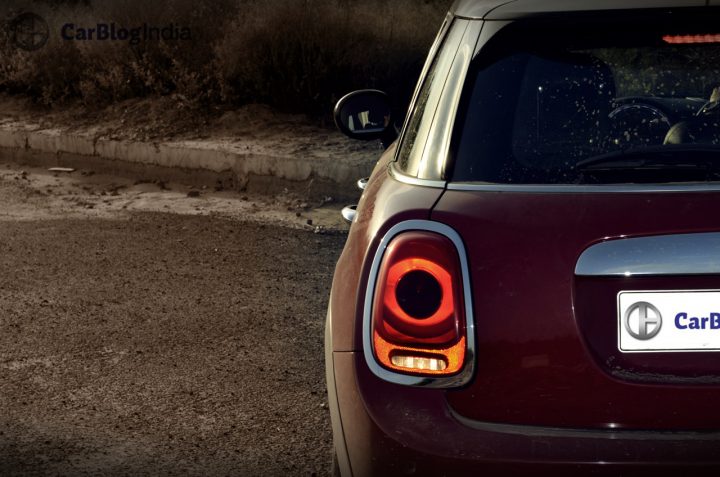 MINI Cooper D 5-Door Specifications
| | |
| --- | --- |
| Lenght x Width x Height | 3982x1727x1425 mm |
| Wheel Type and Size | 16 inch alloy |
| Engine Type/ Displacement | 3 cylinders, 1.5-litre turbocharged Diesel |
| Power | 114 bhp |
| Torque | 270 Nm |
| Top Speed | 203 km/h |
| Acceleration (0-100 km/h) | 9.4 sec |
| Transmission (Gearbox) | 6-speed automatic |
Price
The new generation MINI Cooper D 5-Door variant is on sale for INR 31.90 lakhs (ex-showroom, New Delhi).
So, what do you have to say about our MINI Cooper D test drive review? Do share your views by commenting below. Also, stay tuned for more posts like the MINI Cooper D test drive review that we have here.