Our fellow bloggers from Bikeadvice, recently reported some spy shots of a new scooter being tested by TVS Company. It has been collected from the sources that the two wheeler has been designed on Wego platform and is still in making.
The images were clicked when the scooter was being tested on road. The entire vehicle was camouflaged under a blue cloth which left every one guessing about its actual dimensions. But some of the features that could be clearly observed included the brake lights that were exactly like those of Scooty Streak. But the exhaust somewhat differs from that of Streak. Some other aspects of this brand new vehicle too differ from the previous one.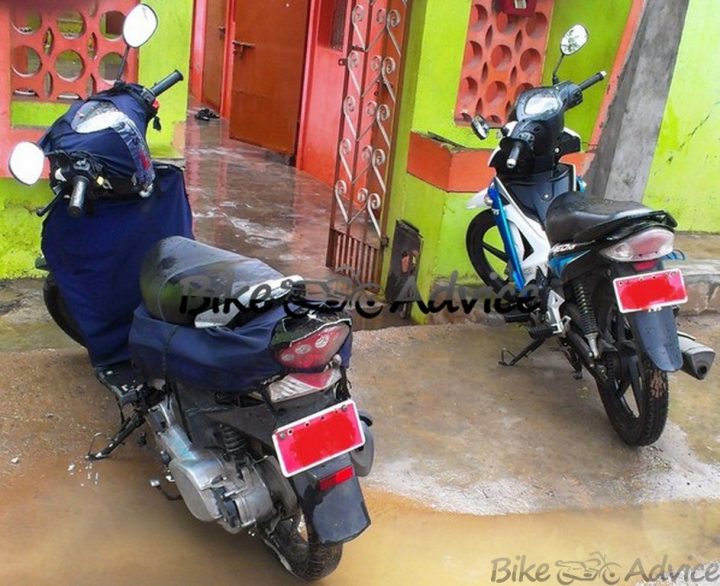 A few days ago the same site also posted a few pictures of the new Neo. The 110cc Neo is being offered in attractive color schemes that give it a peppy and cool look. Although, the scooter is not to debut in Indian market in near future. The maker is not sure for the demand of the vehicle in wake of present economic slowdown.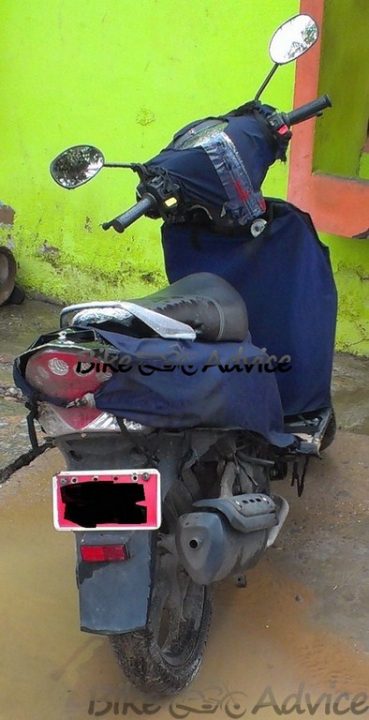 The new Wego based scooter whose pictures were recently shot will carry the very same 110cc Wego power plant. The name of this new vehicle us still under clouds. The design of tis scooter is being estimated to be more masculine that will help the brand target male customers. As per sour confidential sources, TVS is planning to launch this new scooter in June.
Source – Bikeadvice