Tata is one of the leading car sellers, thanks to cars like Indica Vista, Manza series, Safari and the Nano, but for the past couple of months the sales are declining at a rapid pace. Especially the Manza line-up, which has experienced a decline of 46 % for the month of August only, as against its sales in August 2011. On 16th October 2012 in Mumbai, Tata Motors has launched the next generation 2012 Tata Manza Club Class sedan with many new features and changes.
The new Tata Manza Club Class equips some great and exciting features for prospective buyers and there is even a new engine option available. There is a new 75 PS Quadrajet diesel engine available in the base LS variant whereas earlier there were only 90 PS Quadrajet and 90 PS Safire engines for the entire line-up.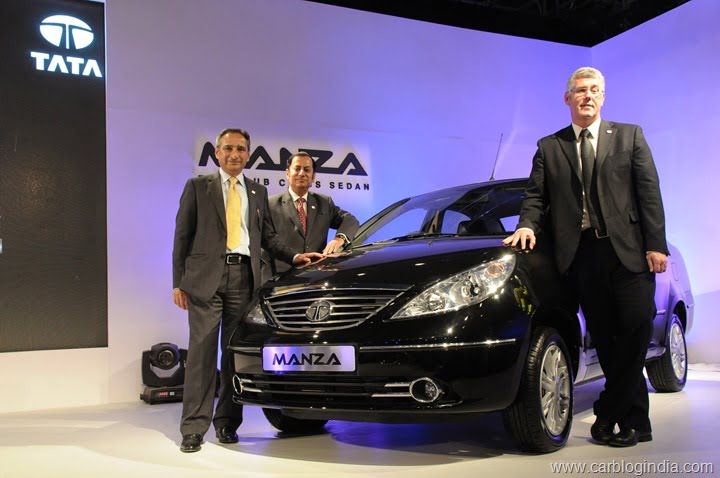 2012 Tata Manza Club Class Price In India
The Safire petrol range will start from Rs.5.70 lakhs (ex-showroom, New Delhi) and the Quadrajet diesel range will start from Rs. 6.49 lakhs (ex-showroom, New Delhi).
Tata Manza Club Class Highlighting Features
Touchscreen Multimedia Navigation
Auto Climate AC
Italian Leather Upholstery
New Design 8 Spoke Alloy Wheels
Better Quality Seat Fabric
More Chrome
Contrast Roof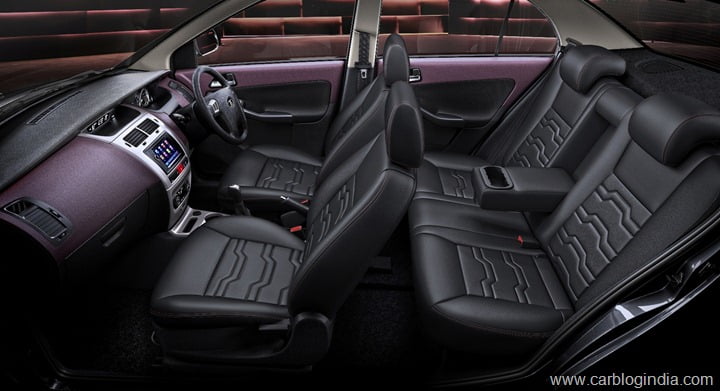 Even the nomenclature of the variants have been revised and it is as follows:
LS (Aqua)
LX (Aura)
VX (Aura ABS)
EX (Elan)
EXL (New)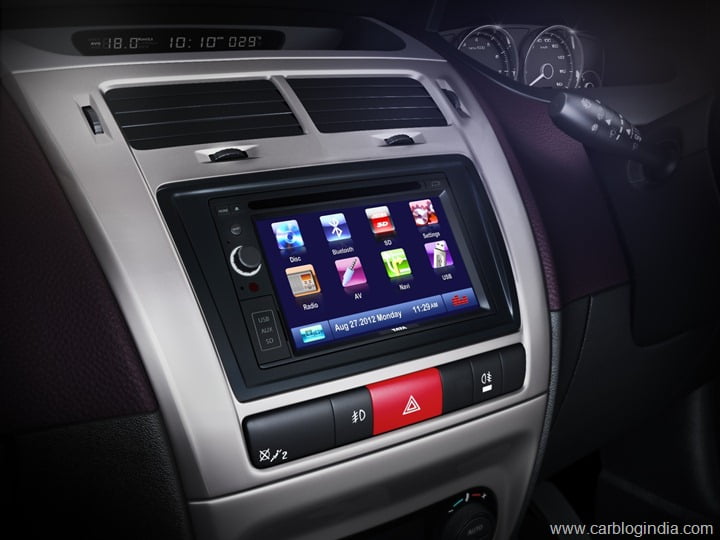 There are five variants in total for the Tata Manza Club Class now which are as below:
LS

(Aqua)

1.3L 75PS Quadrajet Engine
Additional Chrome
New Seat Fabric

LX

(Aura)

Additional Chrome
New Seat Fabric
Electric HVAC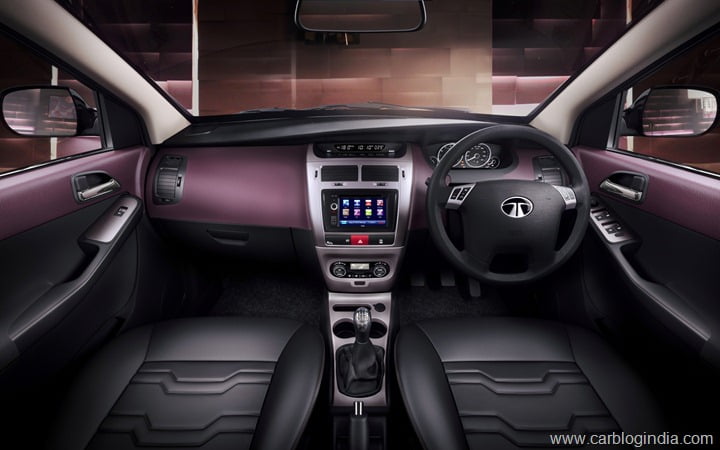 VX

(Aura ABS)

Additional Chrome
New Seat Fabric
Touchscreen Navigation

EX

(Elan)

Additional Chrome
New Seat Fabric
Touchscreen Navigation
Automatic Climate Control
Contrast Sunroof

EXL

(*New)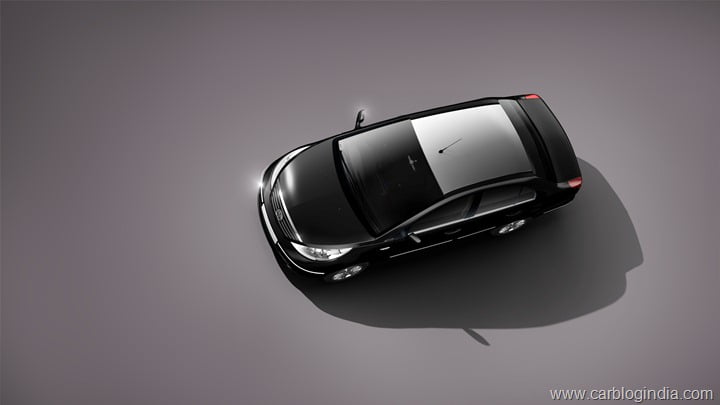 Manza Club class comes in 6 colour options:
Infinity Black (new)
Tyrian Wine
Laser Red
Castle Grey
Dew White
Jet Silver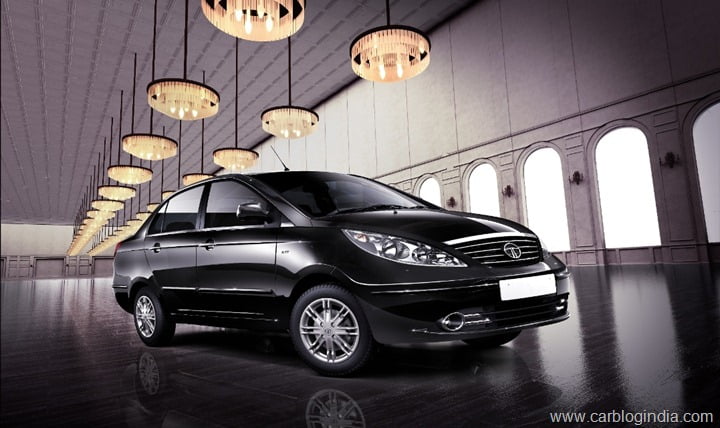 The new 2012 Tata Manza club class comes with a standard warranty of 2 Years/75,000 kms whichever is earlier. There are many safety features used in the Manza including – collapsible steering column, anti-lock braking system and dual frontal airbags amongst others. The engine immobilizer and the central locking feature are also included for theft protection of the car.
As per the ARAI figures, the Quadrajet diesel is certified to give a mileage of 21.02 kmpl, while the Safire Petrol is certified for a mileage of 13.7 kmpl. One of the USPs of the new Manza includes thee infotainment system used in the car. It comes with a first-in-class touchscreen multi-media interface with in-built GPS and Automatic Climate Control. The touchscreen brings GPS navigation, multi-media DVD player, Blu5 and other such functionalities all through a multi-colour 6.2 inch high resolution display.
At the launch of the new Manza, Mr. Karl Slym, Managing Director of Tata Motors, said,
"Customer centricity is the hallmark of Tata Motors. As desired by today's Indian motorist, the Tata Manza Club Class delivers premiumness. With the Tata Manza Club Class, we are once again the first to introduce features never seen in its class."
Stay tuned to Car Blog India for more updates.