Both these electric SUVs are the most prominent products in this segment.
We compare the Tata Nexon EV and Mahindra XUV400 in this post. Both of these SUVs hold a significant presence in the Indian EV market. In fact, the Nexon EV has been the most triumphant electric car in the country since its debut, inheriting its popularity from its Internal Combustion Engine (ICE) counterpart. The EV variant has recently received a facelift, further enhancing its appeal, and it will be known as the Nexon.ev. Similarly, Mahindra offers the XUV400 as the electric iteration of the XUV300. However, the former boasts slightly larger dimensions and cabin space when compared to the ICE model. Nevertheless, let's delve into the specifics of both these electric SUVs.
You may also like: Anand Mahindra Gifts XUV400 to Chess Champion PraggnanandhaaAnand Mahindra Gifts XUV400 to Chess Champion Praggnanandhaa
Tata Nexon EV vs Mahindra XUV400 – Specs Comparison
New Tata Nexon EV
The Tata Nexon.ev is available in two variants – MR (Medium Range) and LR (Long Range), denoting the respective range capabilities of these trims. There are two battery options to choose from – a 30.2 kWh and a 40.5 kWh, offering claimed ranges of 325 km and 465 km, respectively. These electric variants deliver impressive power and torque outputs, with figures standing at 127 hp / 215 Nm and 143 hp / 215 Nm of peak power and torque. When it comes to charging, both variants can be charged from 10% to 100% using a DC fast charger in just 56 minutes. Alternatively, with the 7.3 kW AC charger, the MR variant can complete the same task in 4.3 hours, while the LR variant takes 6 hours. It retails between Rs 14.74 lakh and Rs 19.94 lakh, ex-showroom.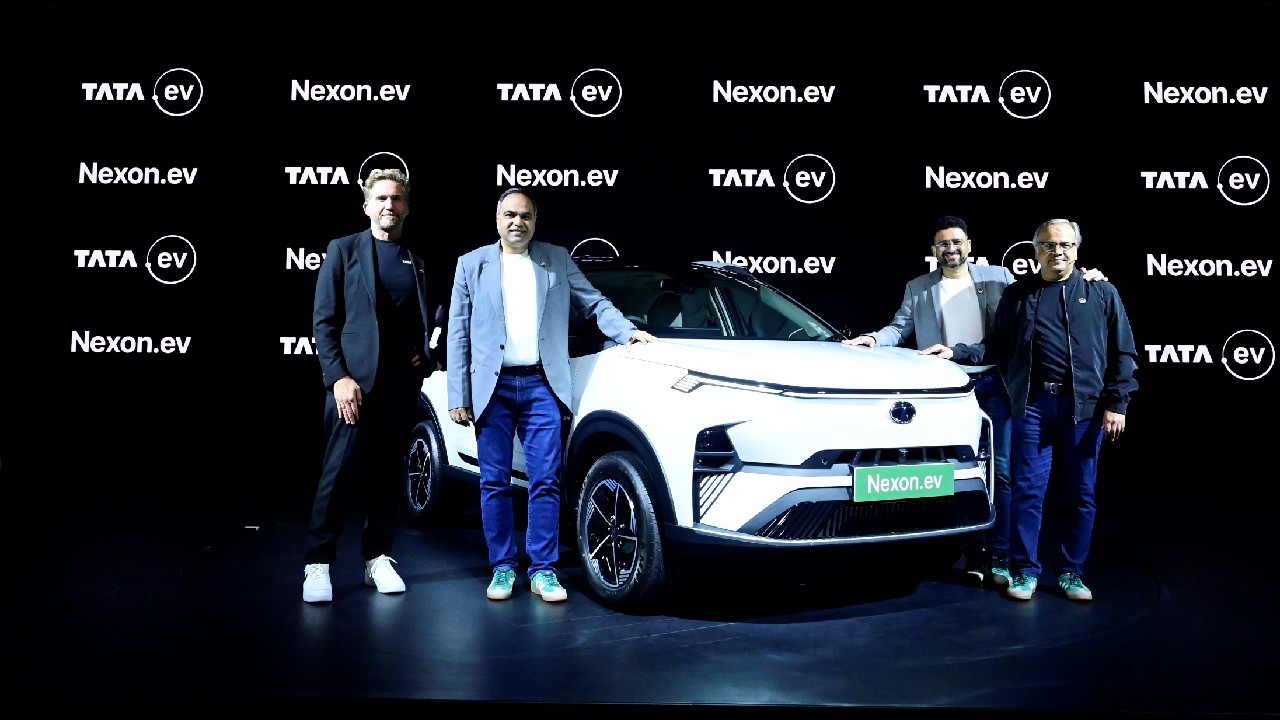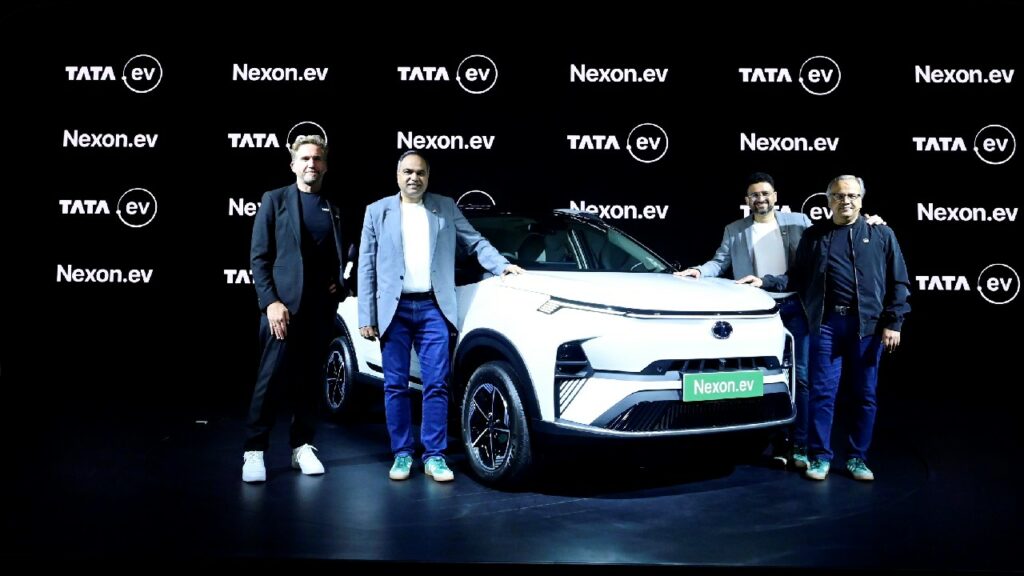 You may also like: 5 New Features of Tata Nexon EV Facelift
Mahindra XUV400
Mahindra XUV400 is outfitted with either a 34.5 kWh or a 39.4 kWh LFP battery, both of which hold an IP67 rating. These batteries power the electric motor, providing a commendable 150 PS and 310 Nm of peak power and torque. Thanks to this robust powertrain, the EV accelerates from 0 to 100 km/h in a swift 8.3 seconds, demonstrating impressive speed. Its top speed is conveniently capped at 150 km/h. Under optimal conditions, it offers an impressive range of 375 km and 456 km on a single charge, depending on the battery variant. Utilizing a 50 kW DC fast charger, it can recharge from 10% to 80% in just 50 minutes. The pricing for the Mahindra XUV400 ranges from Rs 15.99 lakh to Rs 19.39 lakh, ex-showroom.
| | | |
| --- | --- | --- |
| Specs Comparison | Mahindra XUV400 | New Tata Nexon EV |
| Battery | 34.5 & 39.4 kWh | 30.2 & 40.5 kWh |
| Power | 150 PS | 127 PS / 143 PS |
| Torque | 310 Nm | 215 Nm |
| Range | 456 km | 465 km |
| DC Fast Charging | 50 mins (10-80%) | 56 mins (10-100%) |
| Boot Space | 368 litre | 350 litre |
| Length | 4,200 mm | 3,994 mm |
| Width | 1,821 mm | 1,811 mm |
| Height | 1,634 mm | 1,616 mm |
| Wheelbase | 2,600 mm | 2,498 mm |
| Price (ex-showroom) | Rs 15.99 – Rs 19.39 lakh | Rs 14.74 – Rs 19.94 lakh |
Specs Comparison
You may also like: India's Cheapest Electric Car Costs Lesser Than Hero Splendor, Can be Home Delivered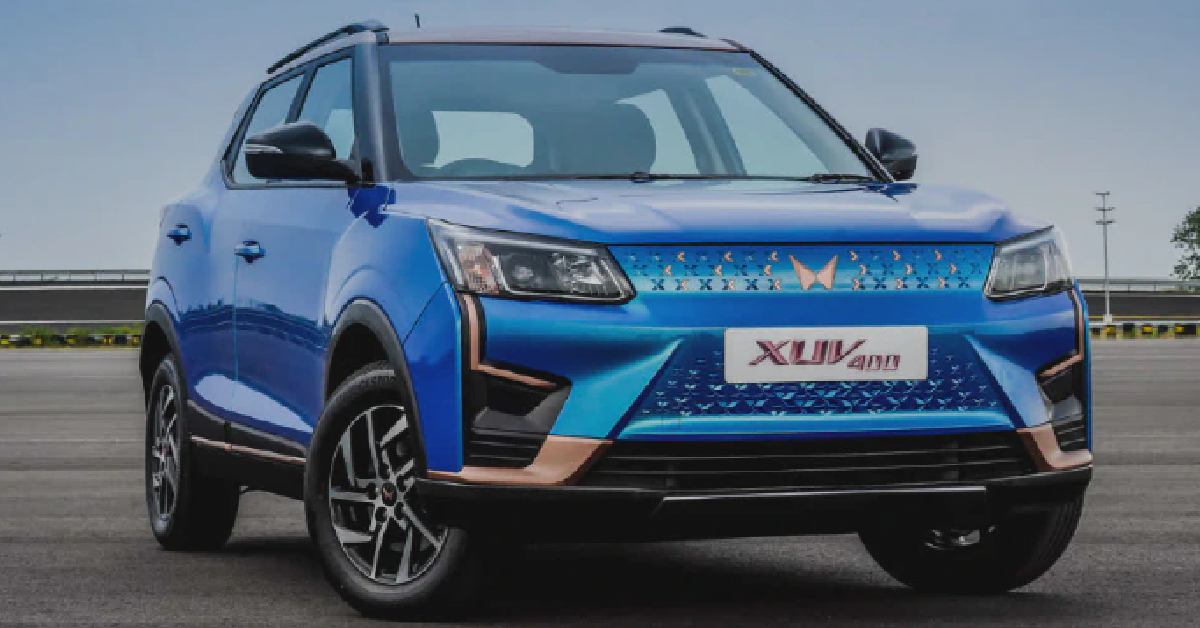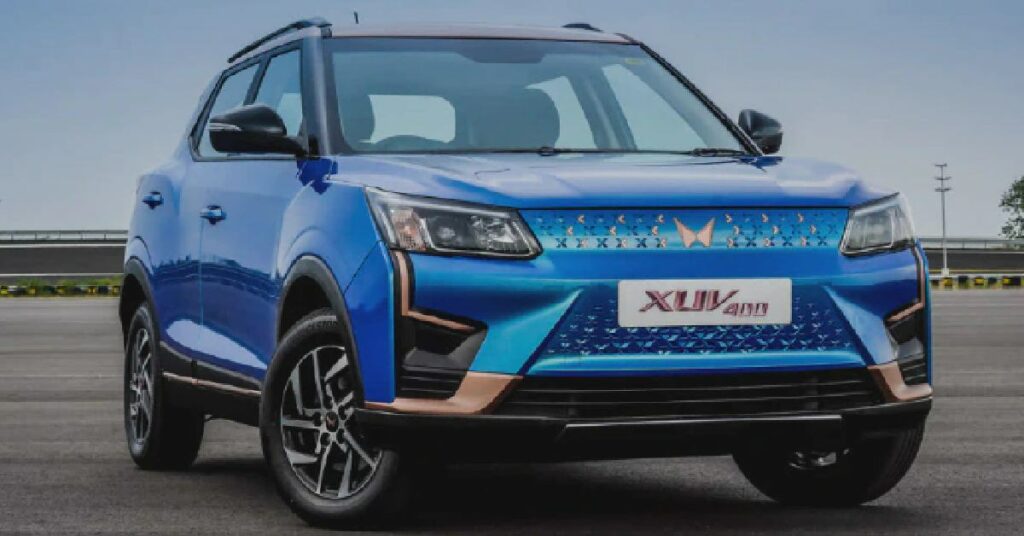 Dimensions
In terms of dimensions, there is a significant difference between the two. The reason for this is quite simple. While Tata Motors still keeps the Nexon EV as a compact SUV (under 4 m in length), Mahindra has increased the length by over 200 mm compared to the ICE model (XUV300). In ICE parlance, there are tax benefits to keeping the length of the SUV under 4 m. However, this doesn't apply to EVs. Hence, the XUV400 is significantly longer than the Nexon.ev. That translates to a much longer wheelbase and a bigger luggage compartment. Therefore, the XUV400 has the edge in that regard.
You may also like: 5 Cheapest Electric Cars with 500 km Range
Join us for FREE NEWS Updates on our Whatsapp Community or our official telegram channel.