The new Jaguar XJ will be a pure electric car but it will retain all the characteristics of the current XJ – beautiful design, opulent luxury, and intelligent performance.
We had earlier reported that the Jagaur XJ flagship sedan will be discontinued soon and that the replacement of it will be a fully electric car. Now Jaguar Land Rover has confirmed that the next-gen Jaguar XJ flagship sedan will be a pure electric vehicle (EV). This announcement comes on the last day when the production of the current XJ ends at the factory. The new Jaguar XJ will be built at its Castle Bromwich plant in the UK.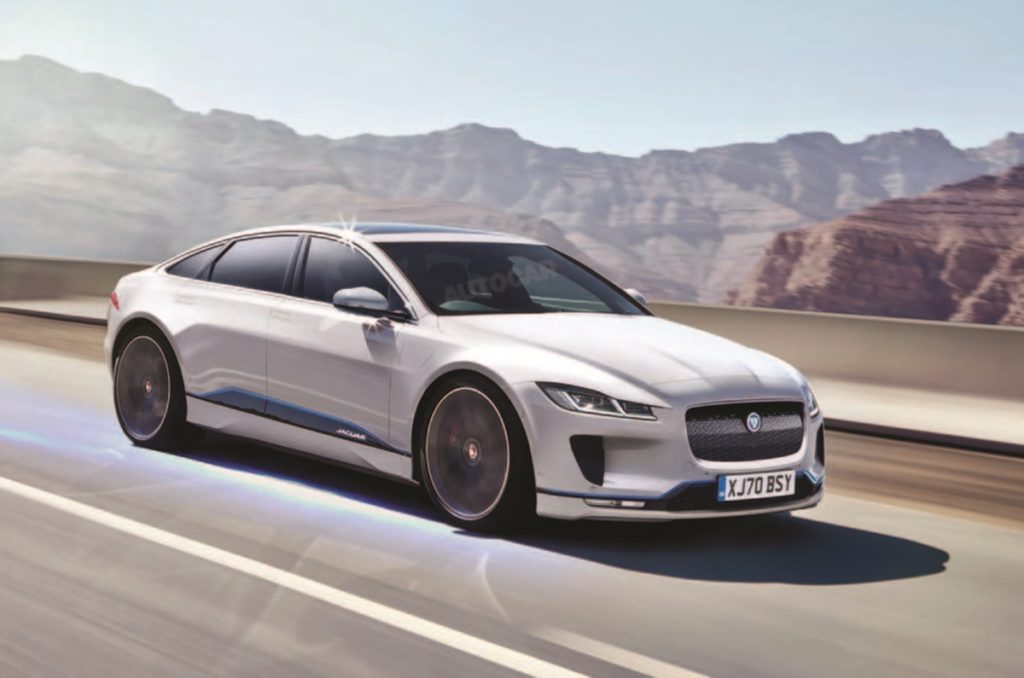 The new electric XJ will be the first model that will be produced at this facility but in the future, JLR has plans to produce an entire range of electric vehicles at this facility. Currently, the electrified versions of JLR models which includes the Range Rover and Range Rover Sport plug-in hybrids, are built at its Solihull plant. On the other hand, the Jaguar i-Pace is built by contract manufacturer Magna Steyr in Graz, Austria.
Jaguar Land Rover has said that the new electric XJ will retain all the characteristic features that was so synonymous with the current XJ, i.e, a beautiful design, intelligent performance and the much revered luxury. As a matter of fact, it will be built by the same "expert team of designers and product development specialists responsible for delivering" the I-Pace.
JLR chief executive, Ralf Speth, said, "The future of mobility is electric and, as a visionary British company, we are committed to making our next generation of zero-emission vehicles in the UK." When inquired about the scale of the investment of such a project, Speth commented, "When you get into new architectures like we have, you're into the billions, spread over years to come."
Also Read : Mercedes-AMG A 45 And CLA 45 Debuted At Goodwood Festival Of Speed
However, JLR has rightfully highlighted the concern that while they would offering their customers greater choices with an expansion of their electric car line-up, whether the customers will really buy them remains a big question. Speth commented, "Convenience and affordability are the two key enablers to drive the uptake of electric vehicles to the levels that we all need. Charging should be as easy as re-fuelling a conventional vehicle."
Also Read : Jaguar Land Rover To Launch Electric Vehicles In India Starting This Year
Here in India, Jaguar Land Rover has already confirmed that they would soon be offering electrified vehicles, including hybrids in the country from as soon as end-2019. The first would be all electric i-Pace that is expected to hit our shores in early 2020 and soon enough we can also expect the Jaguar electric XJ to hit our shores as well.