First it was Maruti Suzuki that increased the prices of its cars and then recently it was Chevrolet who did the same and now the third brand to enter the price hike spree is Nissan. Nissan has announced a marginal price hike for its products including Nissan Micra small car and Nissan Sunny sedan. While for the Micra the price hike is valid for both diesel and petrol variants, the price hike for Sunny is only applicable on the petrol version and the Nissan Sunny diesel remains untouched.
The price of Micra Petrol, including all three variants, will go  up by Rs. 3000 while for Micra Diesel, including the two variants, the price will go up by Rs. 12,000.
Similarly for Sunny petrol the price will be increased by Rs. 5000 on all variants: XE, XL and XV, whereas for Diesel there is no price increase at the moment.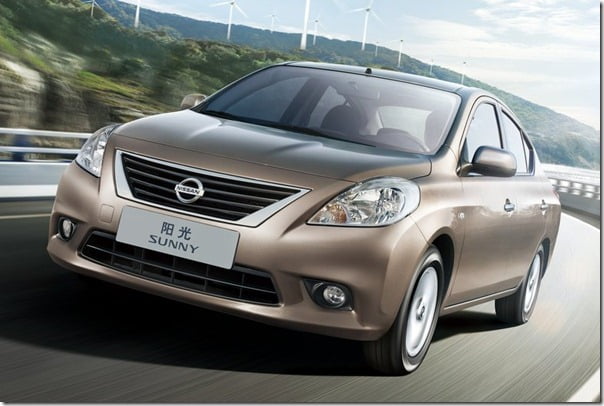 image – Nissan Sunny Front
Following is the list of all variants of Micra and Sunny along with their new prices:
Nissan Micra
Nissan Micra XE (Petrol) new price : Rs. 4,13,500
Nissan Micra XL (Petrol) new price : Rs. 4,75,500
Nissan Micra XV (Petrol) new price : Rs. 5,41,300
Nissan Micra XV (Diesel) new price : Rs. 5,84,970
Nissan Micra XV (Premium Diesel) new price : Rs. 6,29,300
Nissan Sunny
Nissan Sunny XE (Petrol) new price : Rs. 5,83,000
Nissan Sunny XL (Petrol) new price : Rs. 6,93,000
Nissan Sunny XV (Petrol) new price : Rs. 7,73,000
check out more-