The Renault Duster got the 4 wheel drive just a month ago and has now inspired the sibling model Nissan Terrano to get AWD. The coming year of 2015 will see a new Terrano with the 4×4 feature. The car currently has a front wheel drive and has been decided to get a upgrade. Having the same specs under the skin as the Duster the car will be more or less similar to the 4WD Duster making it a favorable SUV for the off-road experiences.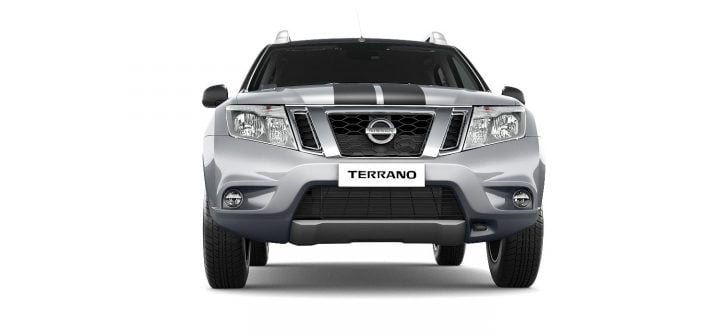 Nissan Terrano AWD will surely cost more than the Duster with 4WD given to the differences in the prices of the 2WD models. The increased cost of the former is because of the superior looks and the materials used in the interiors. The car will be induced with more features as well like the cruise control, speed limit setting, traction control, ESP and hill hold. Expectations are that Nissan will charge a sum of Rs. 12.5 lakhs for the XL 110 PS variant and 13.6 lakhs for the XV 110 PS variant, the price being the ex-showroom in Delhi.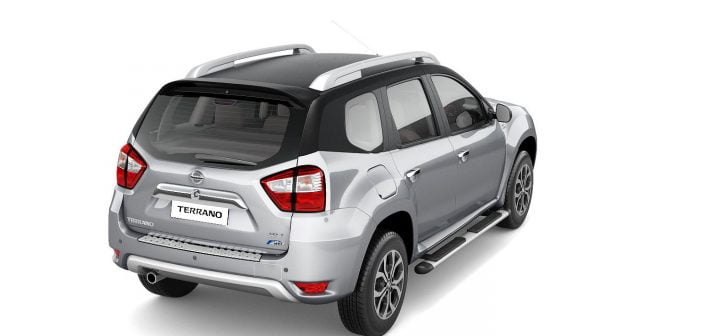 The Nissan Terrano AWD will be powered by a 1.5 L Diesel engine, which is unchanged from the current version, producing a 110 Ps of maximum power and a 240 Nm of maximum torque.The transmission is through a 6-speeds manual gear box. The Terrano is the most selling vehicle for Nissan in India and to mark its successful first year after launch the company also launched an anniversary edition of the car.
The price difference between the two siblings i.e, Duster and Terrano is not likely to be a problem to the customer numbers given to the better looks of the later. The company might see a even successful series of selling seasons given to the new upgraded package.